We create
visually extended
experiences
Who we are
Global creative studio for extended experiences
We produce international award-winning projects that merge digital and physical environments. We specialize in immersive experience design, combining a compelling narrative, thoughtful scenography, top-notch video content & the latest in digital technology to create augmented spaces that will invite the audience into a world they've never known before.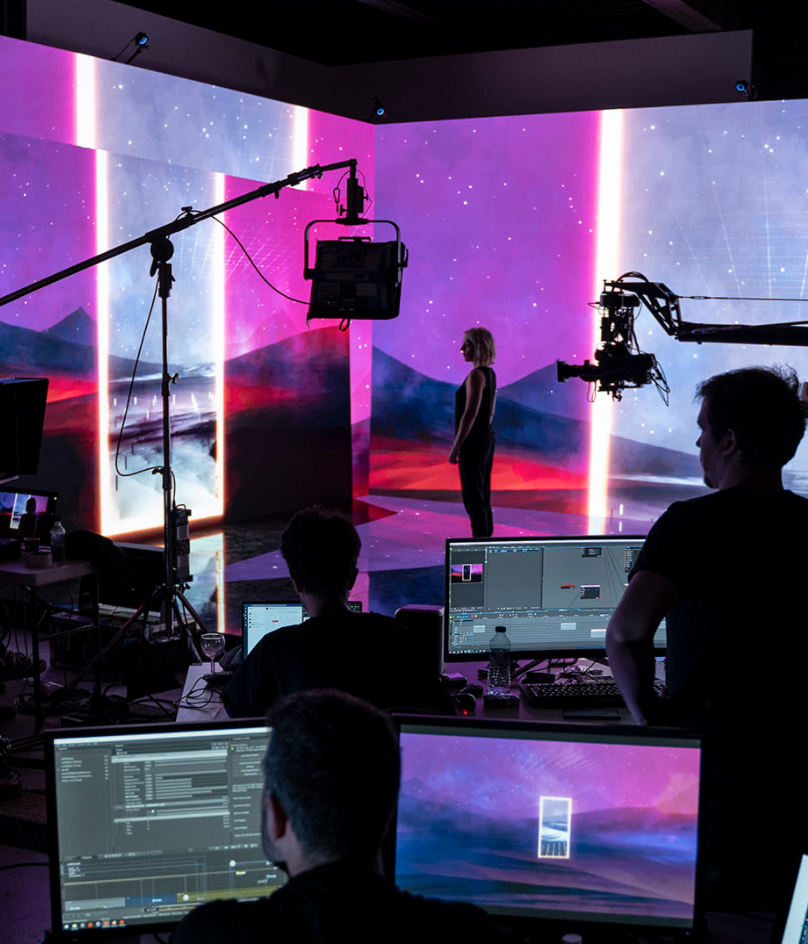 The digital and the physical are not two distinct spaces. Together they combine to form a new extended space, with two driving forces that power one another. By understanding this new reality, we can create new connections and new shared emotions.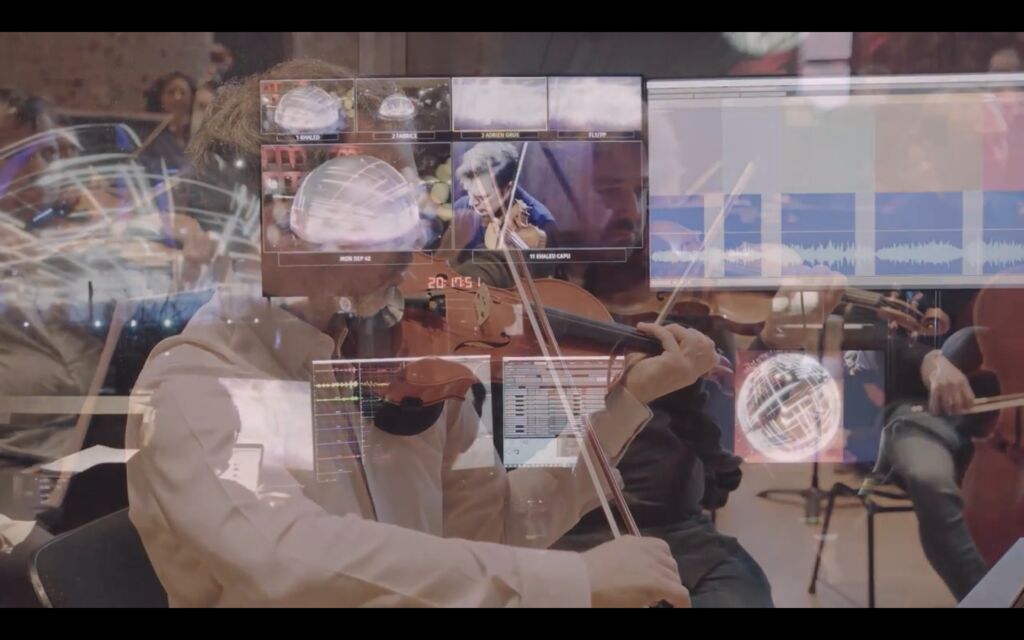 Take a sneak peek at the behind-the-scenes of VIRTUAL HARMONY to discover how a philharmonic orchestra, a team of creatives, motion designers, and technicians united their forces to create an experience that combines classical music and generative art in an exceptional way.
We've been asked: "How do we surprise VIPs, journalists, and influencers who've seen it all?"
We programmed 300 crystal roses with kinetic animations. As we are all about marrying art and tech – we combined the elegant art of light movement with the technical craft of dynamic programming.
With the help of our friends at KINETICS LIGHTS, we produced 300 custom-made roses with integrated LED light to be the start of the evening, placed just above our guest's dinner tables.
We are thrilled to announce our membership with 1% for the Planet, our first step to reducing our environmental impact by giving 1% of SUPERBIEN annual profits to support the most pressing issue facing our planet.
Today, we are taking responsibility and looking for ways to drive big, positive change. 1% for the Planet is a fantastic organization that connects dollars and doers to accelerate smart environmental giving.
Looking for a super creative partner?
Ideate here!