Spotlight on the fantastic Audrey Baldacci (SUPERBIEN's Creative Director, Show & Experience) in the Strategies supplement for a focus on event professions alongside our long-time friends, partners and collaborators with whom we share our Industry: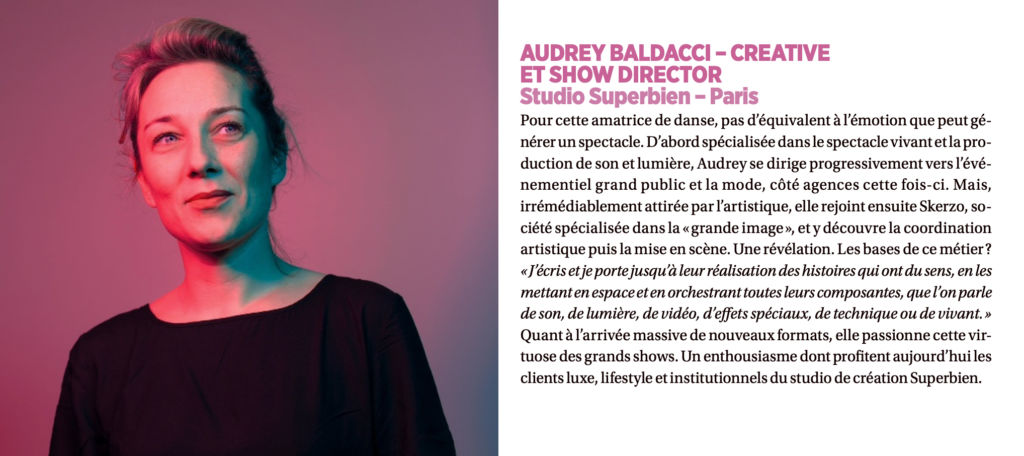 For this dance lover, there is no equivalent to the emotion that a show can generate. Initially specializing in performing arts, sound, and light production, Audrey gradually moved towards public events and fashion, this time as part of an agency.
Attracted by the artistic world, she joined Skerzo, a company specializing in handling the "big picture". With them, she discovered the profession of artistic coordination and stage direction. A complete revelation. The basics of this profession?
 "I write meaningful stories and bring them to fruition, putting them into space and orchestrating all their components, whether we're talking about sound, light, video, special effects, technical or living."
As for the massive arrival of new formats, this fascinates this virtuoso of significant shows. An enthusiasm that today benefits the luxury, lifestyle, and institutional clients of the SUPERBIEN Studio.