SUPERBIEN
XR STUDIO
TO OPEN THE FRONTIERS OF REALITY.
In 2020, the events industry was knocked sideways by the arrival of COVID-19.
This situation has accelerated the development of bridges between the real and the virtual worlds that afford a new approach to bringing stories to life by creating experiences where the digital is real and tangible and the physical is digitised and extended.
We have introduced innovative solutions and developed new technologies like the XR Studio. Fashion shows, brand communications, product launches… These technology blocks offer endless new formats and recording and broadcasting techniques.
Developed in partnership with ETC, Onlyview, the XR (Extended Reality) Studio is a facility that can be used to create limitless scenery thanks to two pillars:
– A physical stage surrounded by LED screens broadcasting surrealist sets and backgrounds.
– Video capture technology to create a sense of extreme reality and allow complete immersion.
The possibility of being transported into usually impracticable or totally make-believe environments gives us the opportunity to disrupt spatial dimensions, perspectives and the laws of possibility of the 100% real world while preserving the human and tangible quality of the subject. And by combining other technologies like augmented reality, multiplex streaming and interaction, the possibilities are practically infinite.
This XR Studio is a component of these new worlds that exist beyond and in between screens, where the physical and the digital fuse together, and which we like to call SUPERSPACES.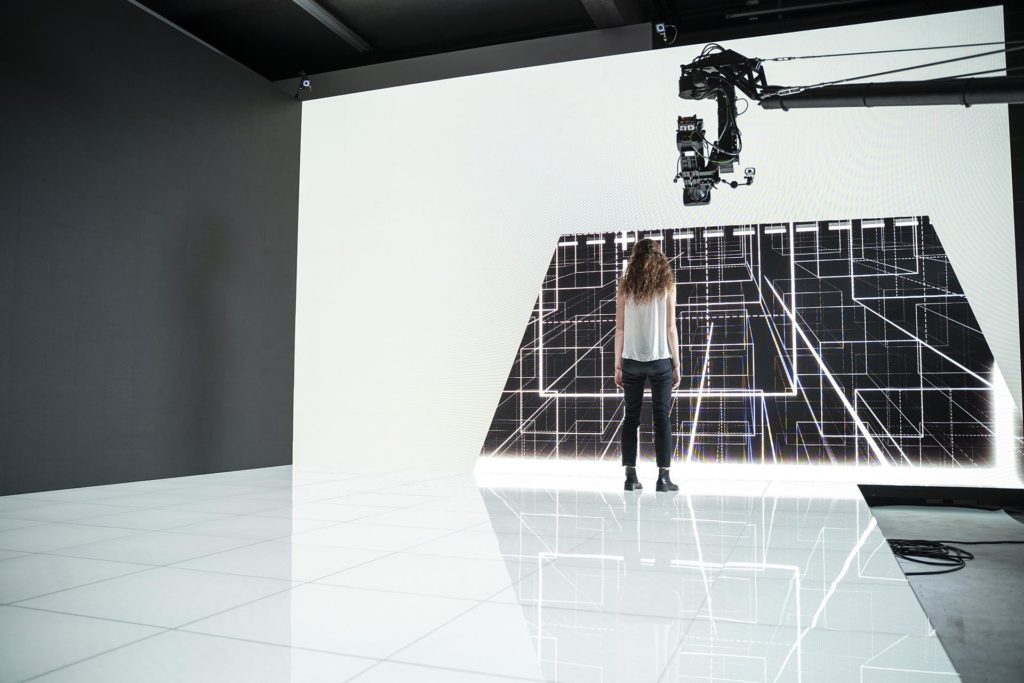 Need a partner for your next project?
Feel free to contact us!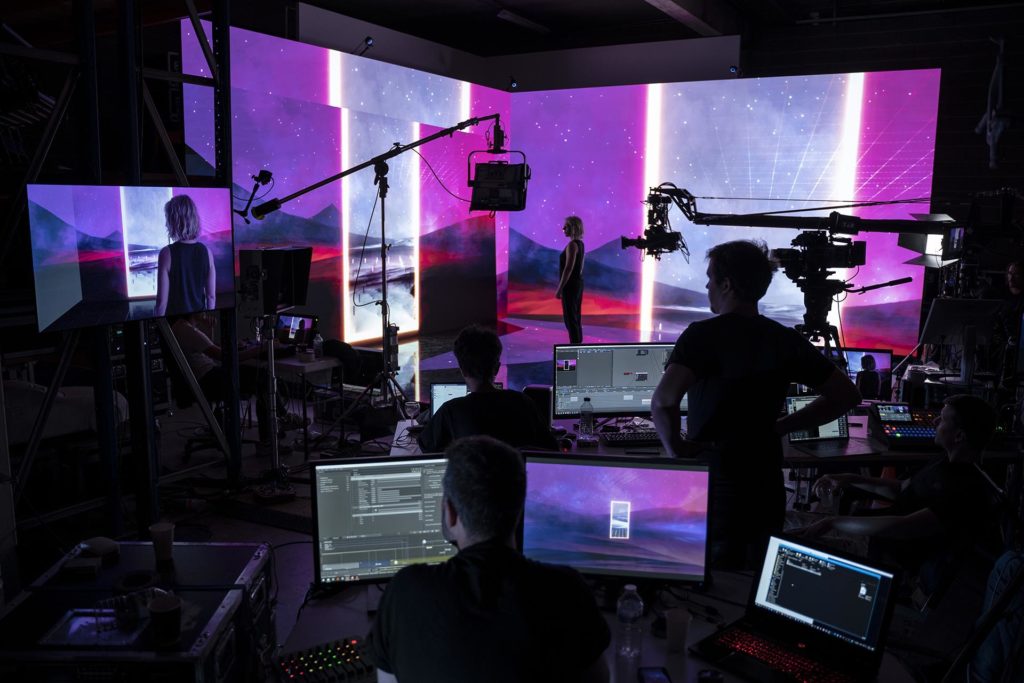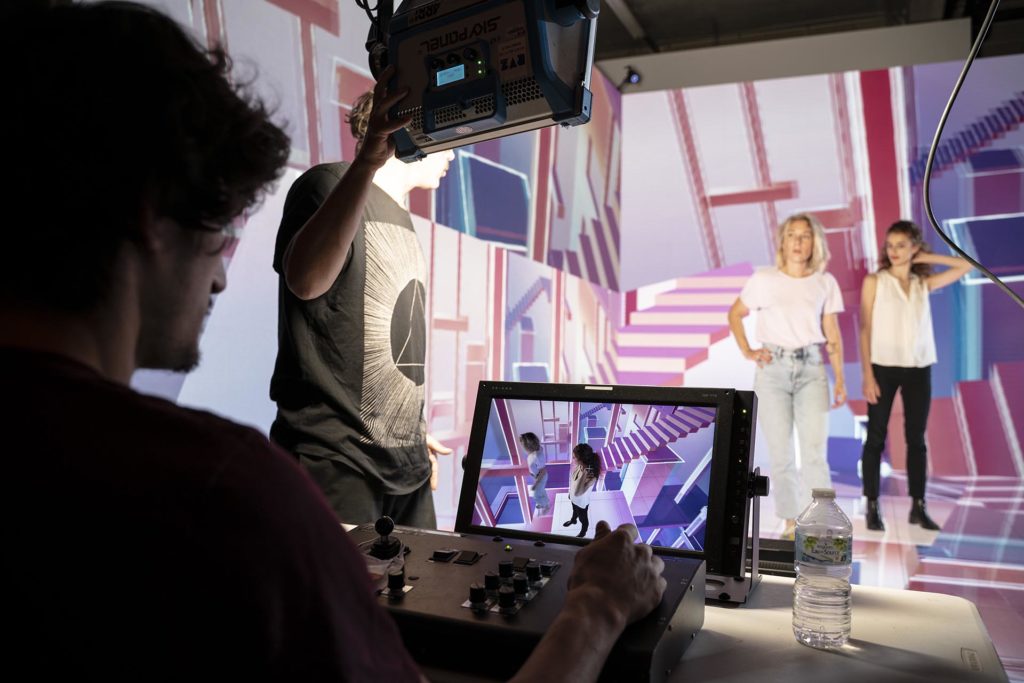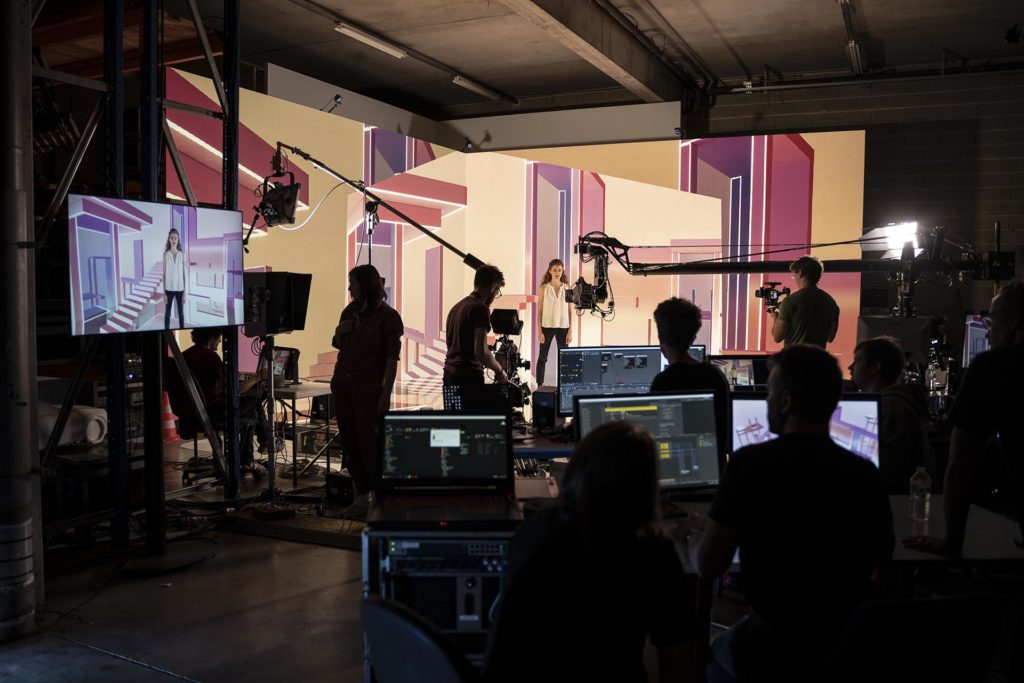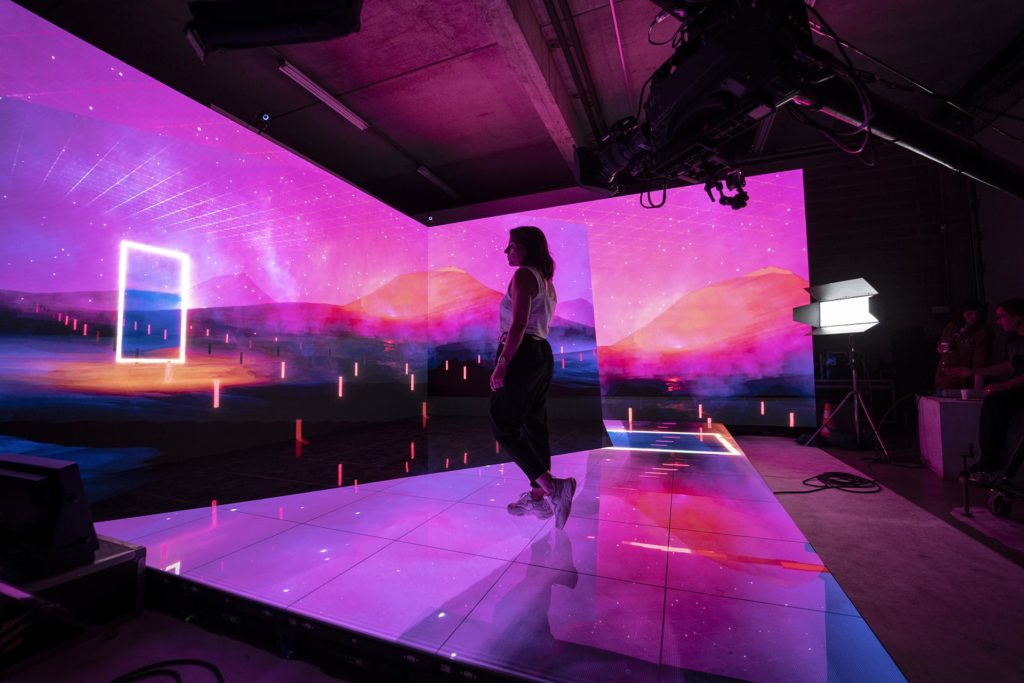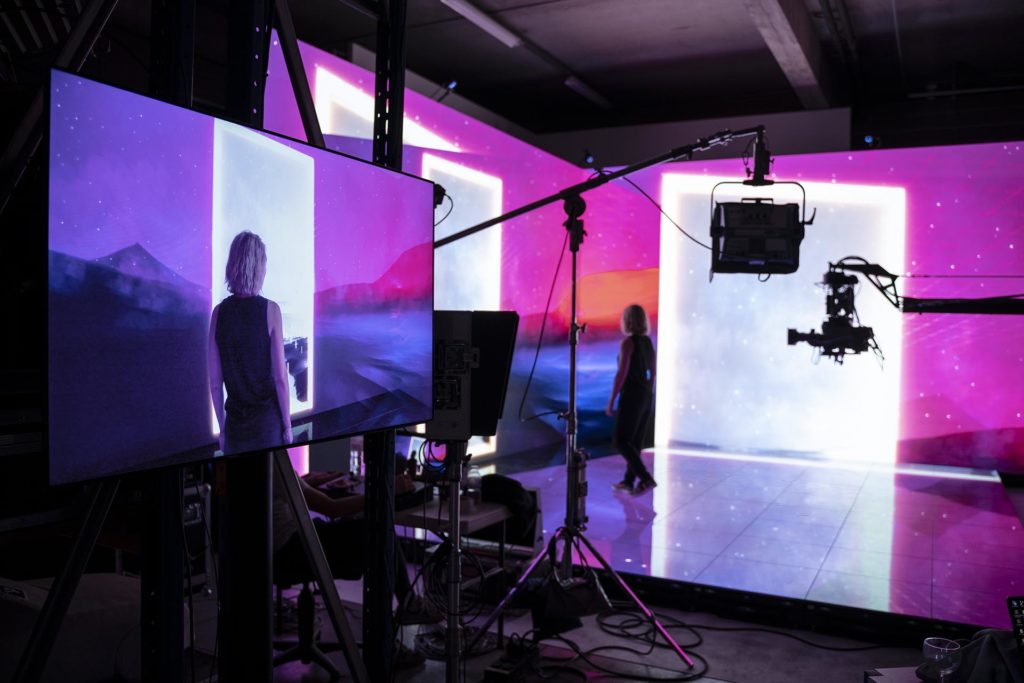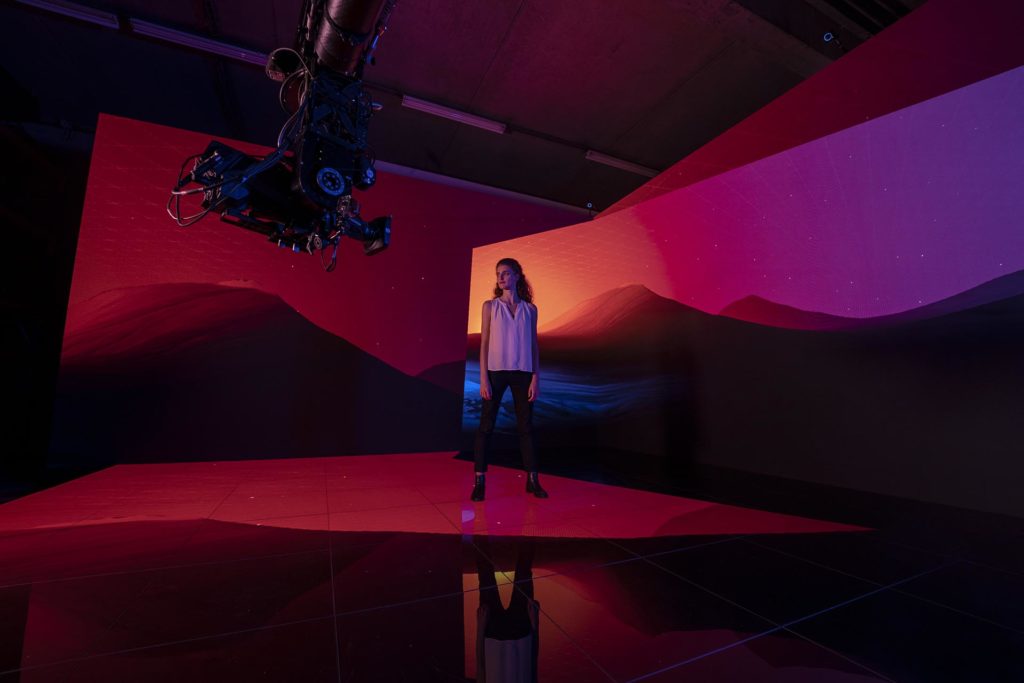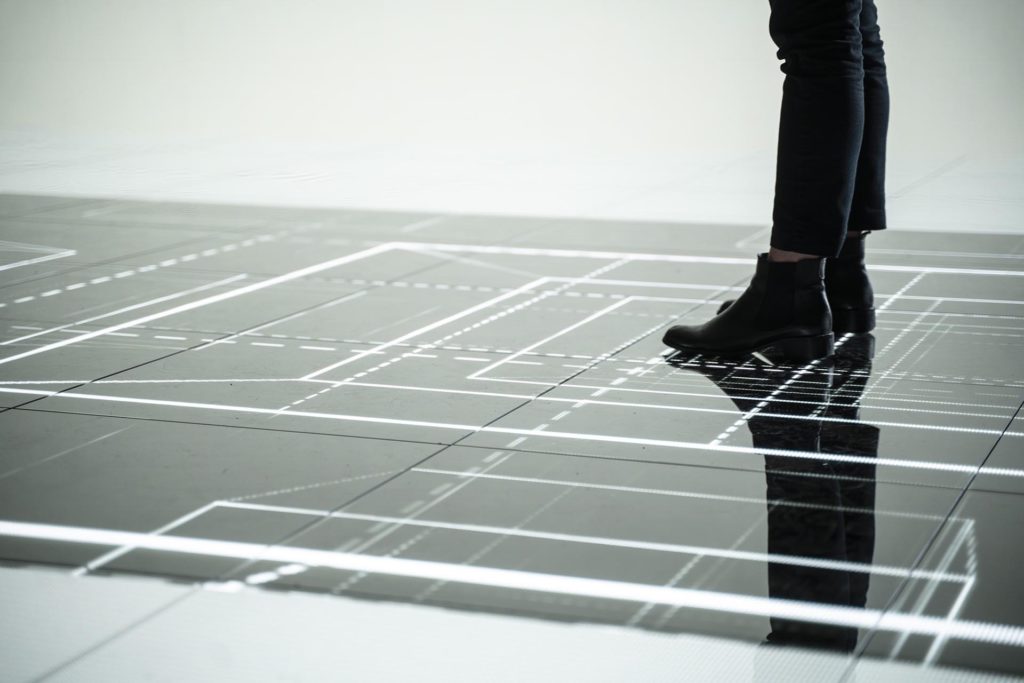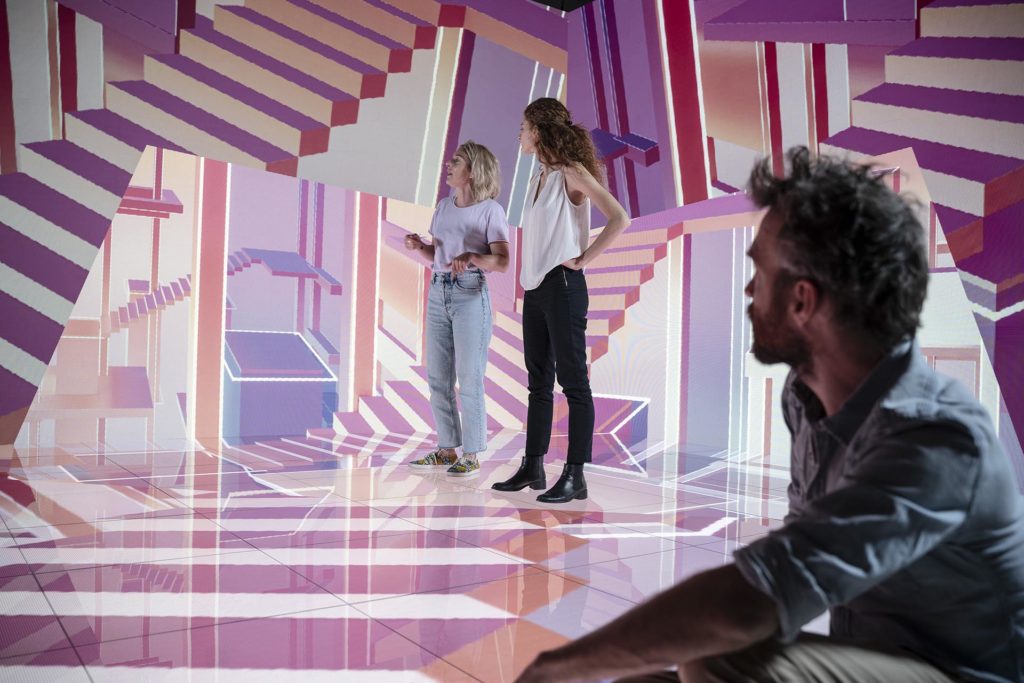 Credits
Video Content and Artistic Direction
SUPERBIEN
Technical design and production - Mediaservers and technical solutions
ETC - Onlyview 'power is nothing without control'
With the support of
Wige SOLUTIONS GmbH & Co. KG - Faber Audiovisuals - Panasonic Broadcast & Pro AV Europe
Superbien
Creative Directors
Alex Mestrot
Tom Scalabre
Artistic Director
Audrey Baldacci
Project Director
Agnès Bosment
Creative Producer
Benjamin Darras
Project Manager
Juliette Carroen
Lead Visual Designer
Alex Le Guillou
Real time Graphics
Jean-Brice Hubert
Motion Graphics
Thomas Chosson
Scenography
Mélodie Brault
Director of Photography
Baptiste Chesnais
Lead Actress
Sixtine Gignoux
Behind The Scenes
Jonathan Mascaro
Romain Lambert
Benoît Cauet
Need a partner for your next project?
Feel free to contact us!