EDF
VIVA TECHNOLOGY
INNOVATION WITH BARE HANDS.
What better way to understand the meaning of several decades of innovation than to experience them, to feel them physically. From the spectator to the actor, there is only one step.
A step that we wanted to take by creating an immense, entirely interactive, living fresco, like a futuristic city containing innumerable treasures that visitors are invited to explore at will.
In order to bring the information to a largely unaware audience, we decided to rely on a simple and warm aesthetic built on a cabled illustration.
With an almost childish innocence, the features were sketched out of a virtuous ecosystem of feats that continues to embellish our daily life, a little more each day: An interconnected world, using a device combining sensors, touch screens, video content and Kinect technology enabling everyone to appropriate a piece of EDF's innovative history in an enjoyable way.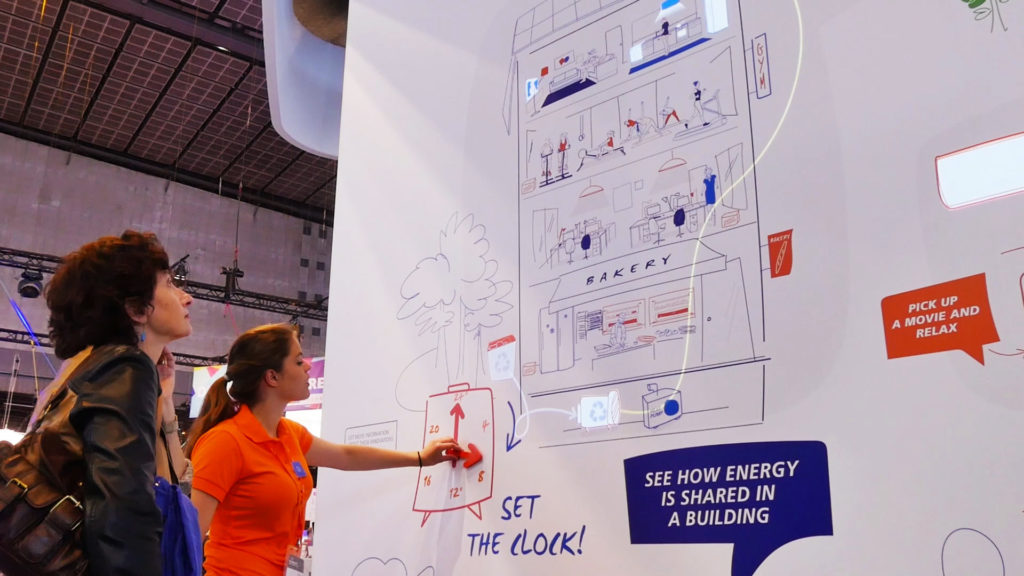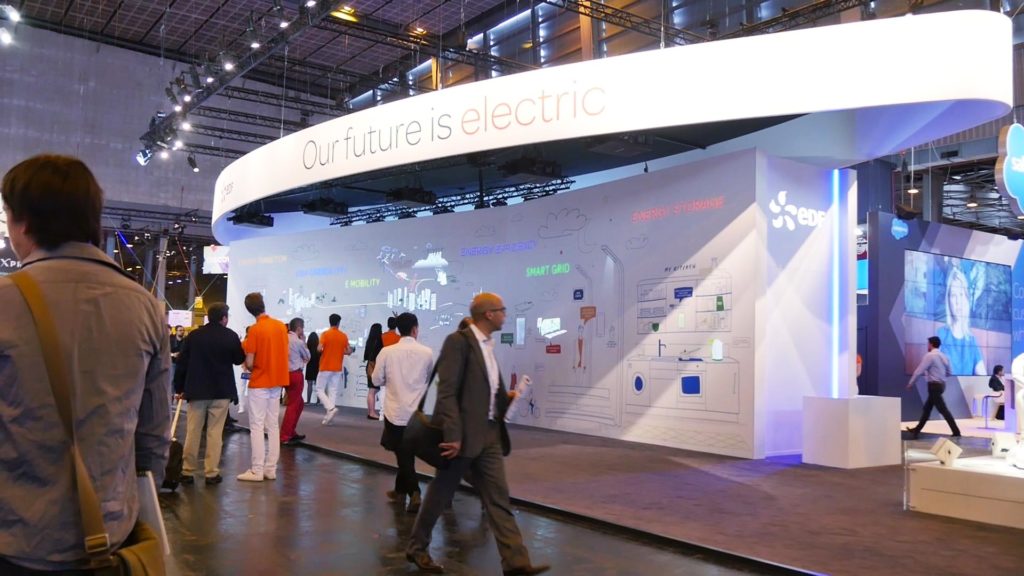 Looking for a super creative partner?
Ideate here!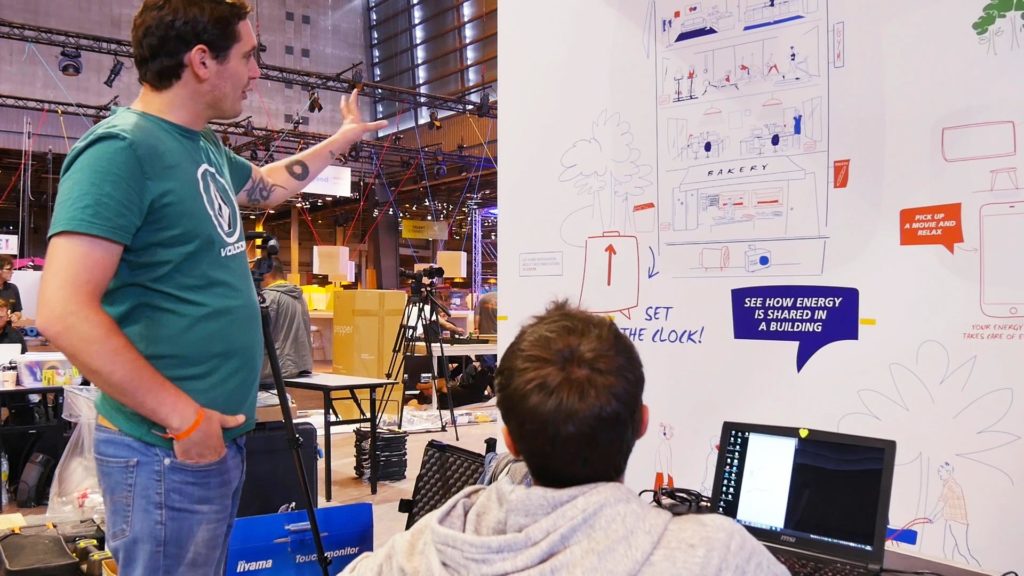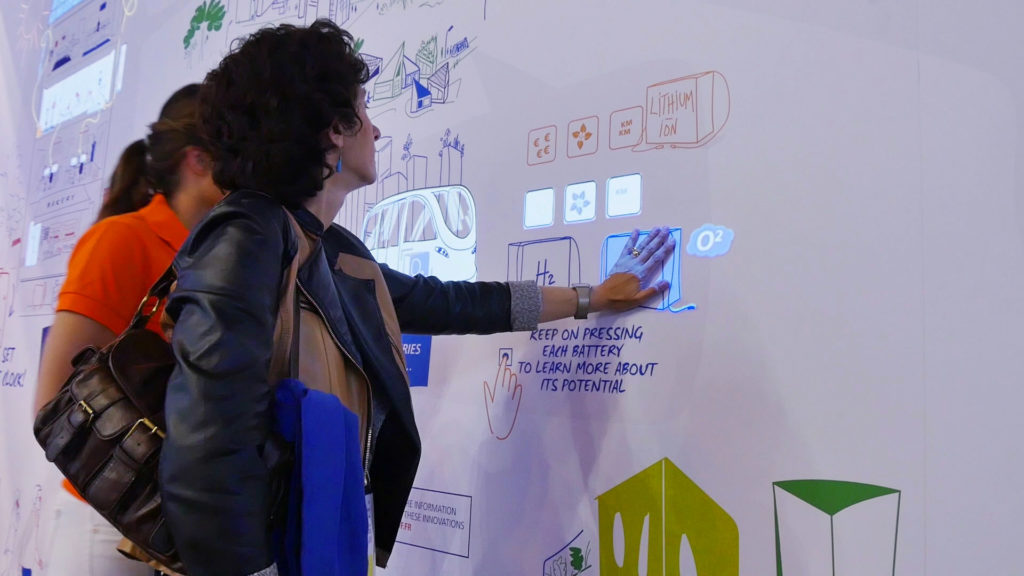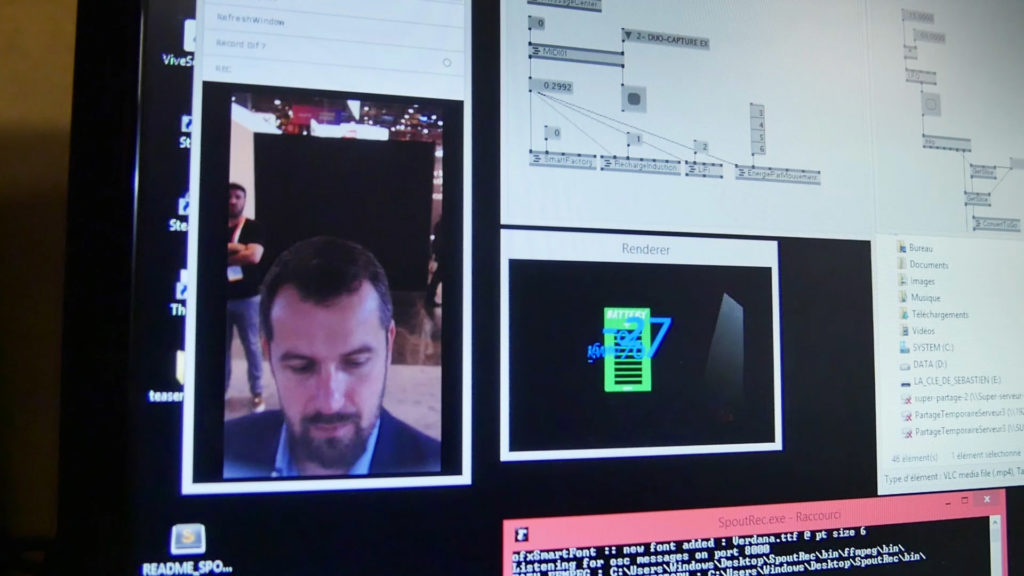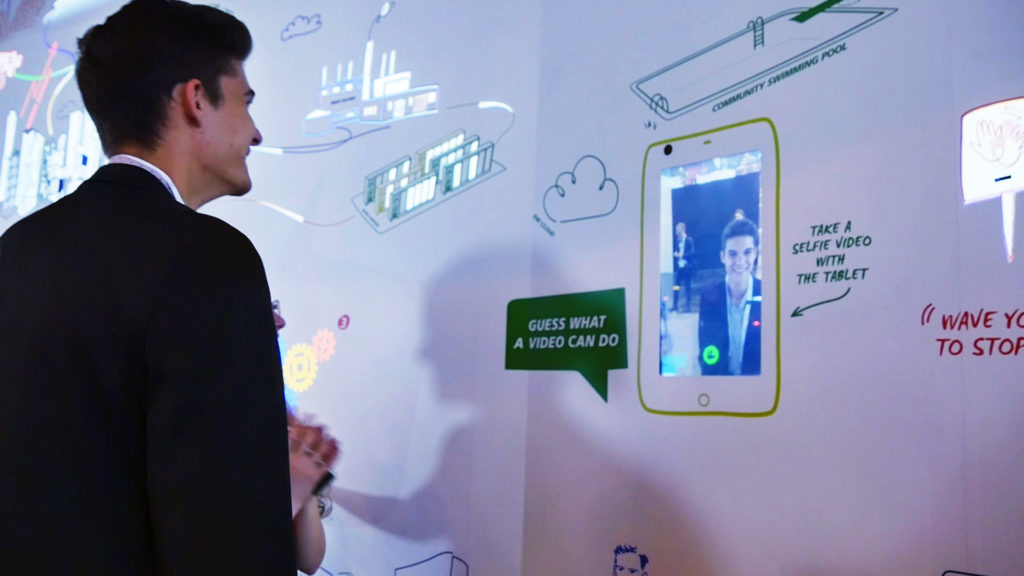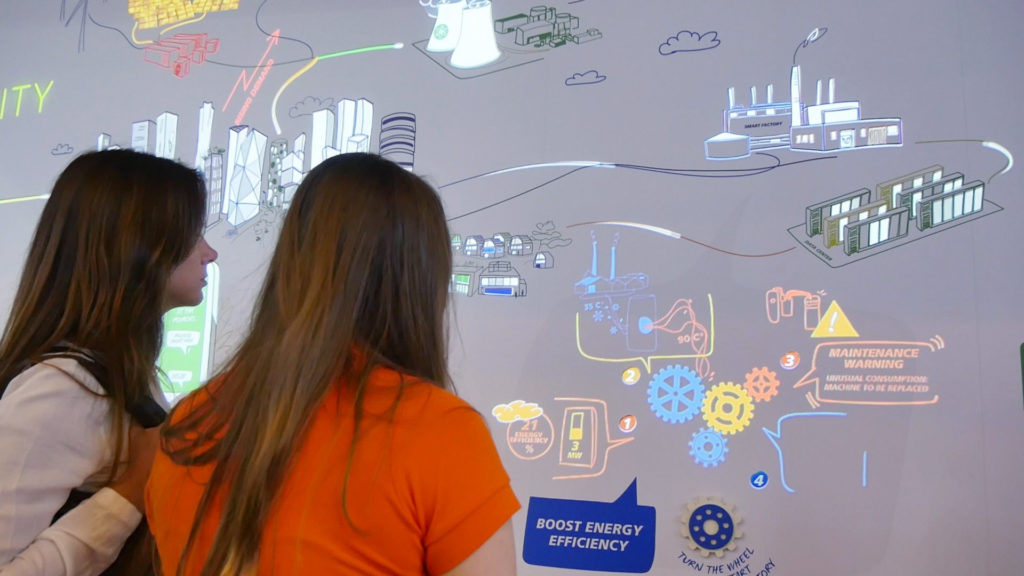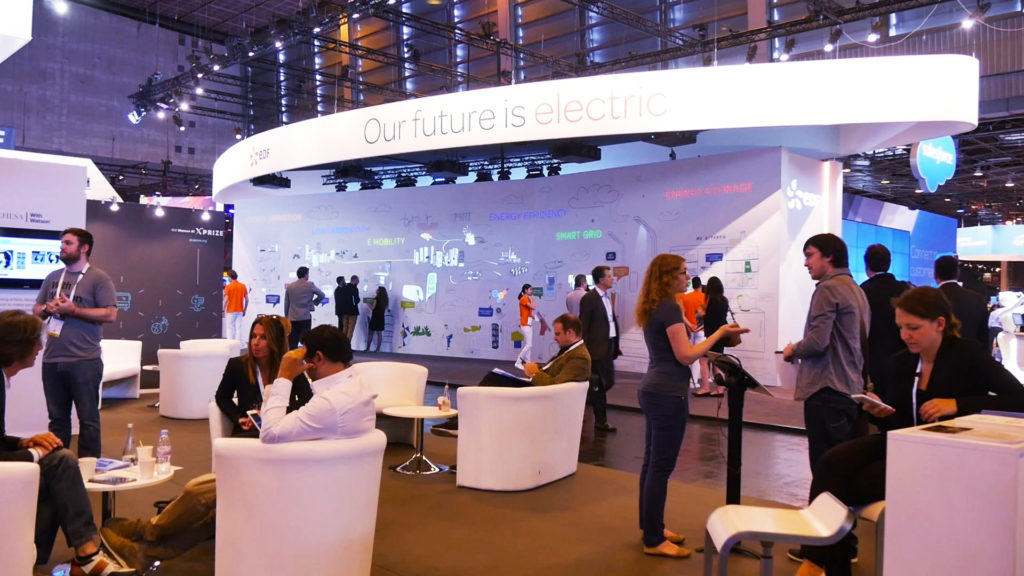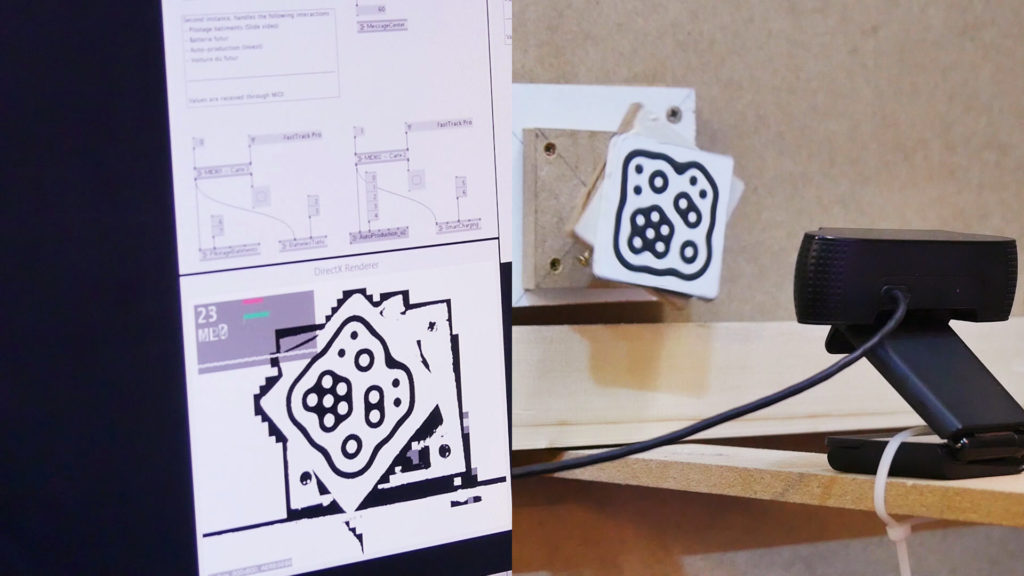 Credits
Video content and interactive system creation
SUPERBIEN
Illustrations
Mathilde Dufort
Video capture and video edit
Victor Gounon
Music
TV Girl - French Exit
Looking for a super creative partner?
Ideate here!