K LIVE Festival
DIGITAL LANGUAGE.
We had the pleasure of accompanying the team of the K-Live Festival over several editions. A multidisciplinary event at the crossroads of urban art, contemporary art, and contemporary music, the festival occupies the city of Sète every year – the streets, the walls, the wastelands, and the famous Théâtre de la Mer.
Years of experimenting with new interactive tools, a new vocabulary of digital languages, taming new relationships with light, pushing the boundaries of video mapping and real-time design, and numerous finished works as a result.
In particular, we brought light to this imaginary world alongside the artist The Wizard in a dynamic three-dimensional wall sculpture that was video mapped in full, bringing live thrills to the city, with nocturnal vibrations from each DJ's body using infrared cameras through a 4G broadband connection, in rhythm with the beat. We have also created a generative work on digital printing as an augmented street-art fresco with infinite, hypnotizing nuances.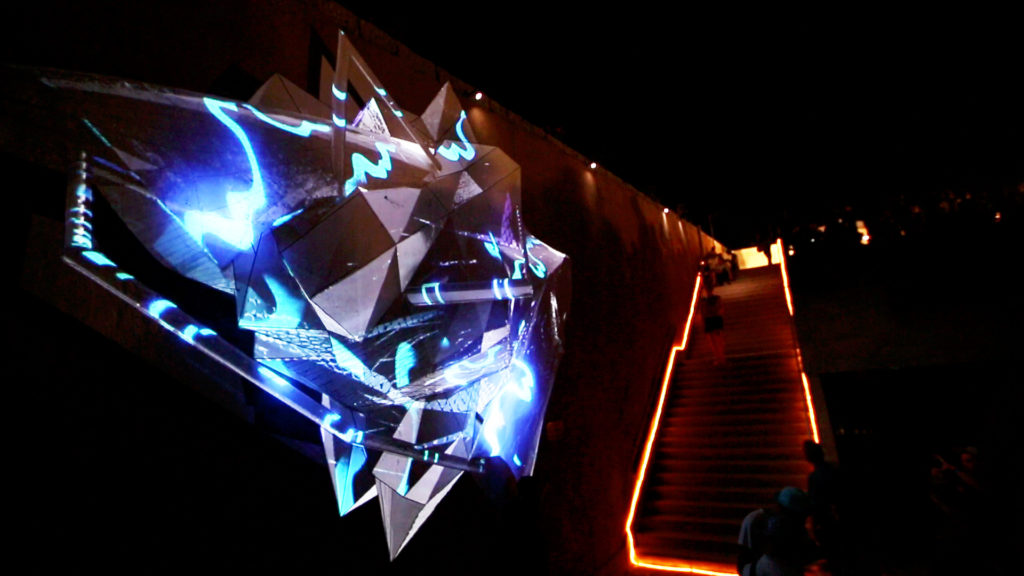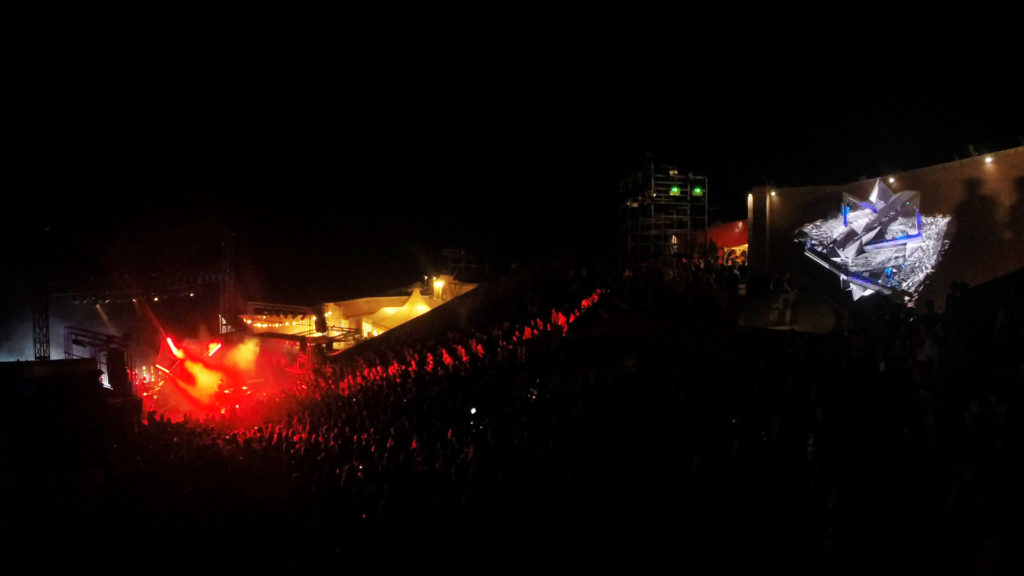 Looking for a visual refreshment?
Order here!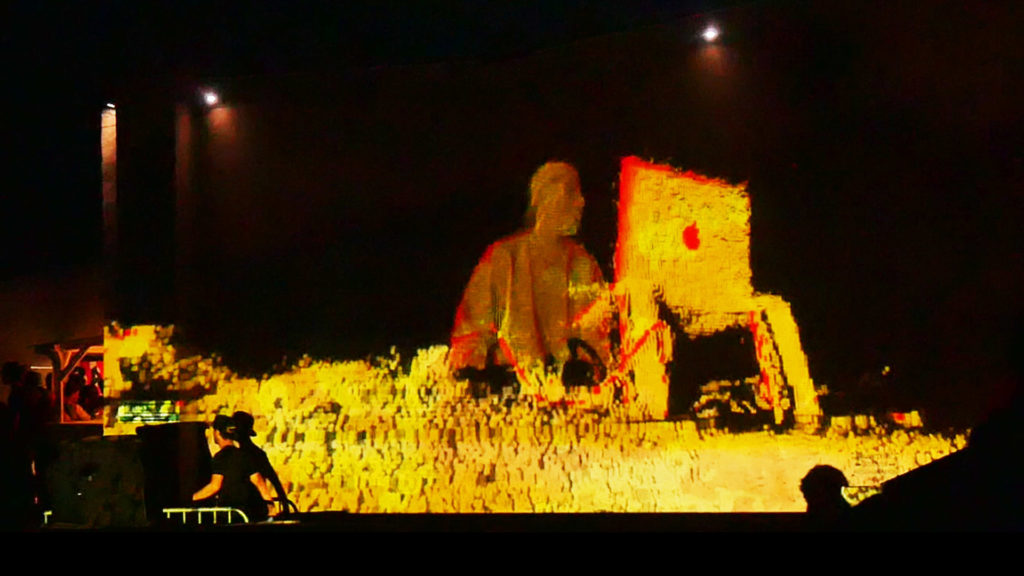 Looking for a visual refreshment?
Order here!