"Everything will be excessive, oneiric, poetic."
As a creative studio, SUPERBIEN imagines and produces immersive and interactive experiences. After 13 years of practice, the studio is set to reinvent brand experience. The idea? Reunite the digital and the physical to create global experiences where geographic and time limits no longer exist. Nicolas Gazzola, Partner & General Manager at SUPERBIEN, tells us more about these projects of the future.
SUPERBIEN aims to create "augmented emotions." What is your secret ingredient?
We bring the public together, in physical or digital realms, through emotion. We seek common feeling, because we believe that it is through their unified experience that they are augmented, rendered tangible. The collective moment has the potential to convey a real intensity, as it overrides the solitary sensorial bubble and allows connection and recognition with others. At SUPERBIEN, our secret ingredient is to use technologies and tools to allow for this kind of united embrace of people; of us to them and for them mutually.
Not only do we create beautiful imagery, we develop a whole storyline, equipped with a beginning, a middle and an end. We stress the importance of the emotional curve as we understand its power to lift people, to carry them off into the unknown and the sublime, and to gently drop them off back to Earth at the end.
Is that what makes you special?
I believe so, yes; everyone at SUPERBIEN is thoroughly invested in the creation of the experience, and it is this passion that demarcates us from the rest. Our studio is a meeting place where people share, exchange, and build on each other's talents and visions. We always infuse our projects with care and heart; we provide it with profound meaning so it can not only be good, but "super bien!"
How do you see the extension of the physical through digital?
We want to amaze and engulf our audience with a transposition of the physical experience in a digital environment; everything will be excessive, oneiric, poetic. We want to offer holistic projects that bring these divergent worlds together.
Why mix the physical and the digital?
The event industry can be a really insular world, with experiences open to only around a hundred guests per iteration. By opening this up to the digital world, we want to be able to increase brands' visibility and regard by increasing that reach to millions of people with comparable or even more restrained budgets.
Whether it's for a new product, collection or a brand's anniversary, we want to move beyond the restrictions of ephemeral physical experiences that require months of preparation for one night, parts dismantled and forgotten afterwards; we want to increase the echo of these events and show that global experiences can be lived collectively. We want to give an infinitely wider access to these really beautiful and thoughtful creations; it's too frustrating to work on these grandiose projects that only a comparative handful will be able to see.
What do brands expect from you today?
Previously, what was provided was a one-time product; we created an elaborate activation, winded it down, and if there wasn't a new one scheduled, it was quickly forgotten. Now, we're focussing on extending these activations into full experiences with complete paths that embark the visitor through various touch points.
In practice, these digital applications will trigger different contents. The users' smartphones will enhance the experience of a path with augmented reality or audio content, for example. We want to go beyond this singular product exhibition and to provide a richer and more compelling message for visitors. The product for which the experience is crafted is always at the forefront, but instead of putting it on a pedestal we place it in the locus of an intricately and expertly crafted story. Our goal is that this experience will stay with the people who have lived it; they will remember it and relate it to others, extending its life even further.
What do consumers expect from the experiences offered by brands? And how do you intervene in that process?
E-commerce exploded during COVID, all the more so as customers are given the opportunity to try on clothing or jewelry via augmented reality on their phones or computers. In consequence, brands are imagining ways to bring them back into the physical shops, and have asked us to re-imbue the experience with this magic that's been lost in the interim. To do this, we're integrating digital paths that'll have the brand environment burst forth in the digital, in the environmental design and in the immersive.
Before there was only the product on display; now there's an entire experience developed around it. For me, the advent of this is because of the acceleration of gaming and the transposition of life online. Nowadays, it's really rare to have just a static product, and our role is to amplify this experience around it; we imagine stories translated into image in order to draw emotion, to be awe-provoking, and to make people want to share the lived experience. We call it "innovative retail".
How do you adapt to the different audiences?
Every luxury house has a different clientele, and within this different audiences related to regions around the world. Our role is to reach the most people possible, and to ensure ourselves of our experiences' legibility and effectiveness. It can be a real challenge to preserve creative vision while speaking to a wider audience.
What will the future of brand experience look like?
I imagine a convergence of the events industry and the digital firm's expertise. As mentioned, we believe COVID has been a real accelerator, and that simple event activations are no longer desirable or sufficient. From now on, it will be all about imagining an entire path that starts on the smartphone, on the computer or in situ, that continues on different touchpoints in a shop, a museum, an art gallery, a restaurant.

We see it as an endless experience with multiple touch points.
How do you reconcile technology and ecology at SUPERBIEN?
We're certainly very sensitive to it, but it's complicated because our job is not the most environmentally friendly. We've started by implementing good practices at the studio on a daily basis and in the way we work. We're in the process of obtaining a B Corp certification (this label certifies companies with a positive societal and environmental impact, Editor's Note). As for the production side of things, we try to reduce the teams who travel, and to use materials that have less of a negative environmental impact.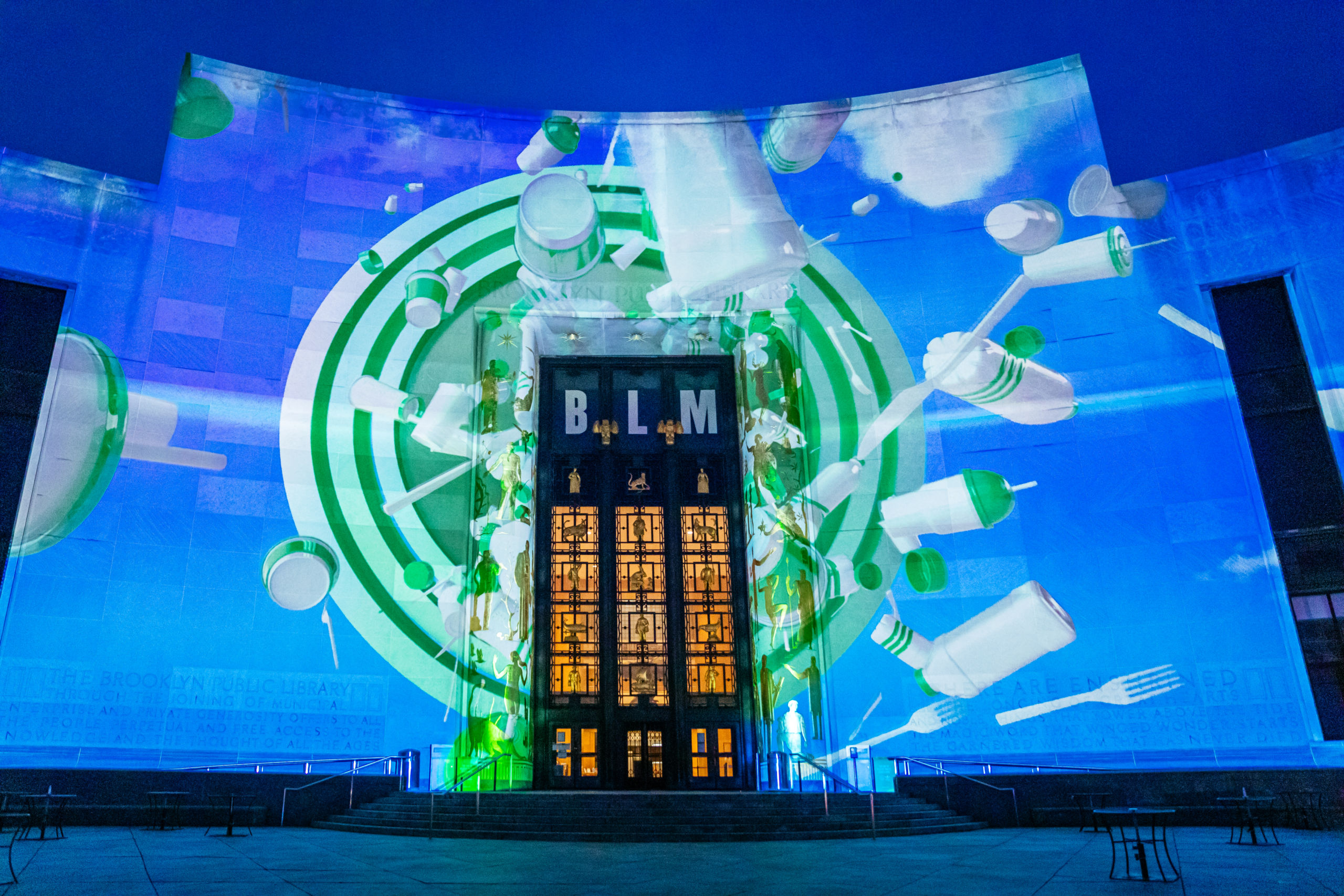 What is the project you're the most proud of?
It doesn't exist yet. We've done plenty of great things, but I think the most incredible project is still ahead of us. For me, the fantasy is to imagine a worldwide project, both physical and digital, immersive and interactive.
And in the future?
We now have offices in Paris, in New York, in Dubai and soon in UK. Our strategy is to be where our clients are to answer their creative demands and ensure the production's highest success no matter the market.
We're also in the process of developing experiences which will be pure entertainment. It's a dream we've had for a long time. Today, some clients still see us as creative executors. We want to step aside, express our creativity on a blank page and choose our own path. It's called SuperSpaceS. Doing so, we're convinced we will be all the more appealing to brands once we develop and nourish this part.
Nicolas Gazzola
Partner & General Manager at SUPERBIEN
Article by Oliva Sorrel Dejerine