ORANGE
SHOW HELLO II
The Legacy Continues
For the second edition of its Show Hello, Orange's innovations were presented by CEO Stéphane Richard, and, the presentation itself was exemplary of cutting-edge technology, reflecting Orange's role as a leader in its industry.
As the series continues, so do the innovations in presentation design and technology, this time shifting from endlessly multiplying cubes to ever-morphing polygonal shapes, with projections mapped onto now concave, now convex shapes, and inverting images that extended into the three-dimensional. The landslide show was produced by Havas Event (joined by Havas Worldwide Paris), with SUPERBIEN heading the Creative Direction & Production.
Taking place at the Maison de La mutualité, a monumental organic structure was created with slopes and inclines for the stage design, elevating Orange's presentation and reflecting the company's own telecommunications innovations.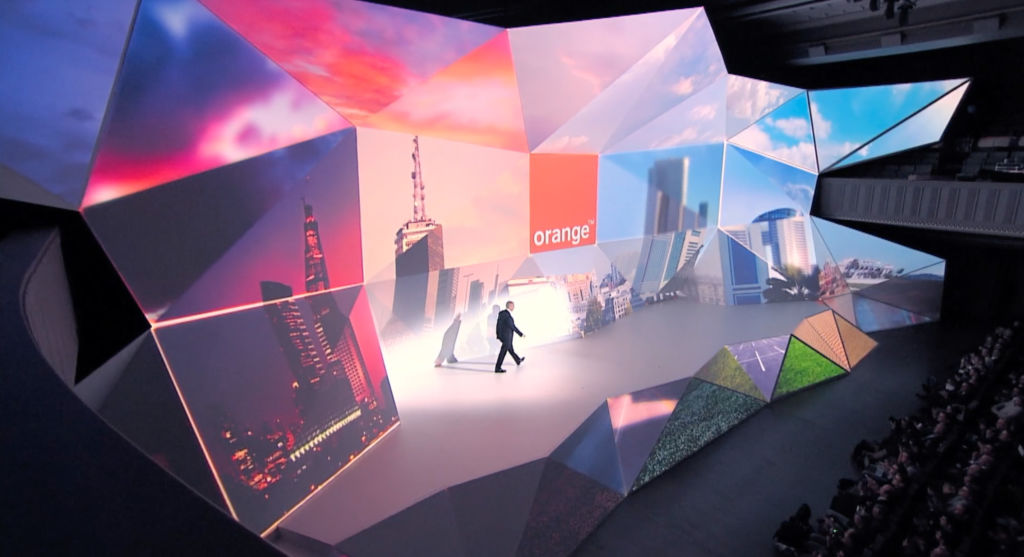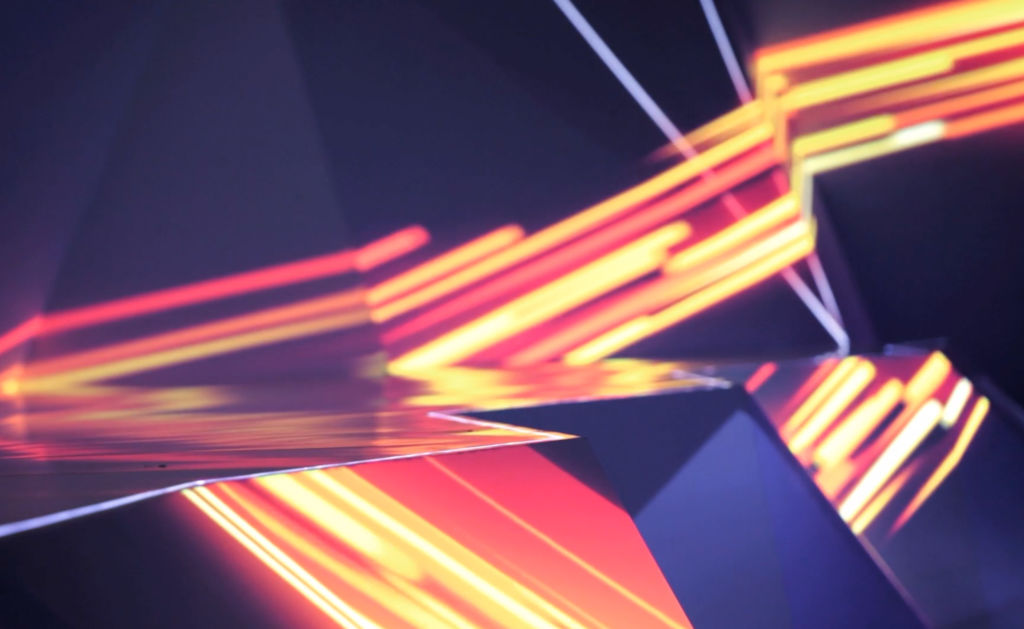 Want to take your live show to the next stage?
Drop a line here!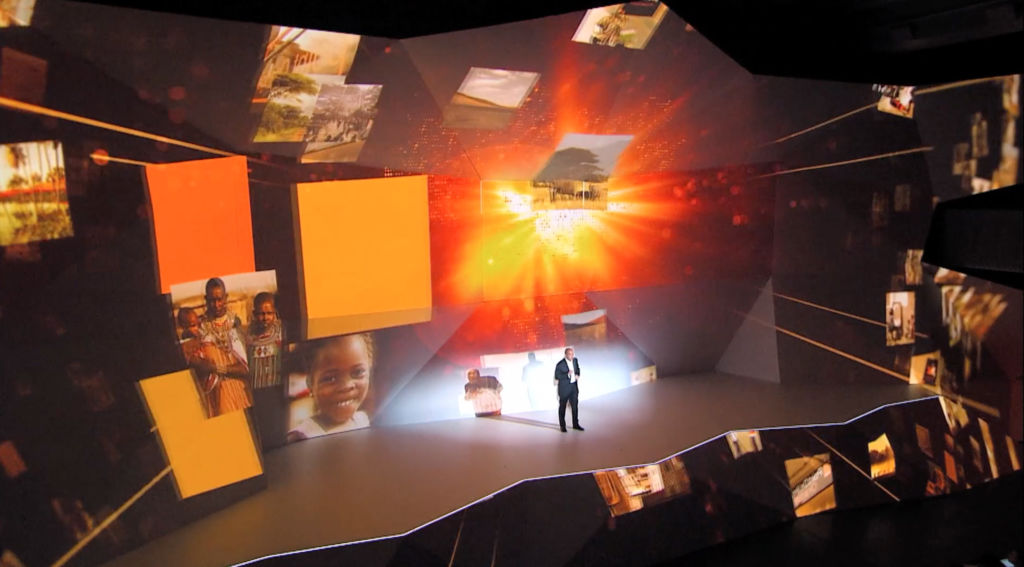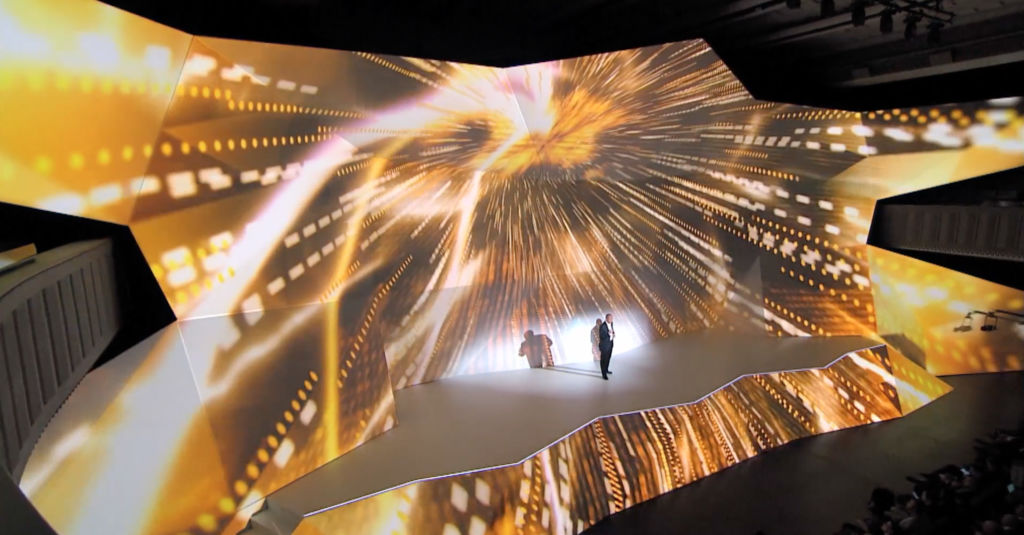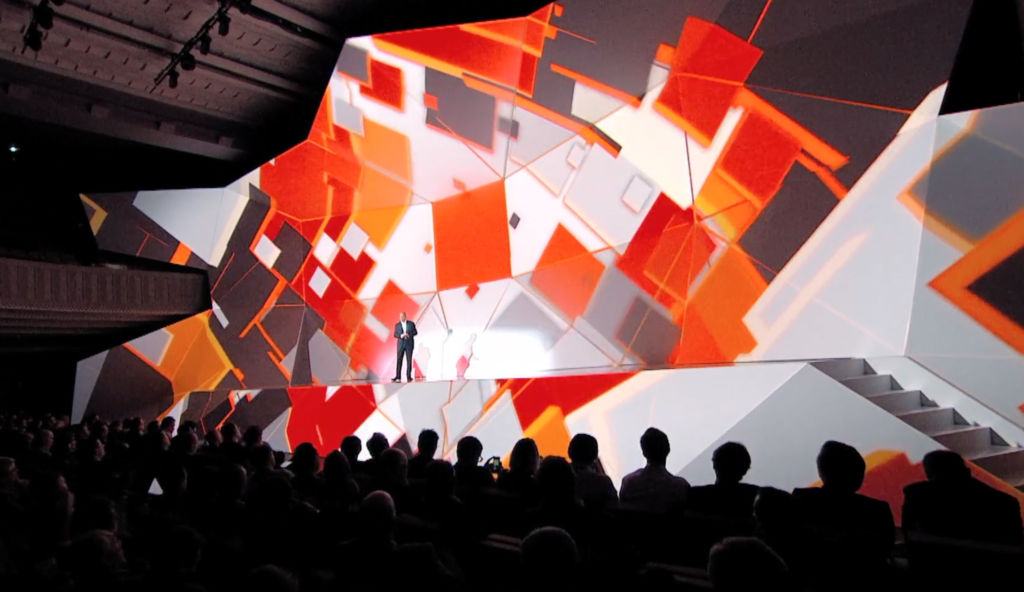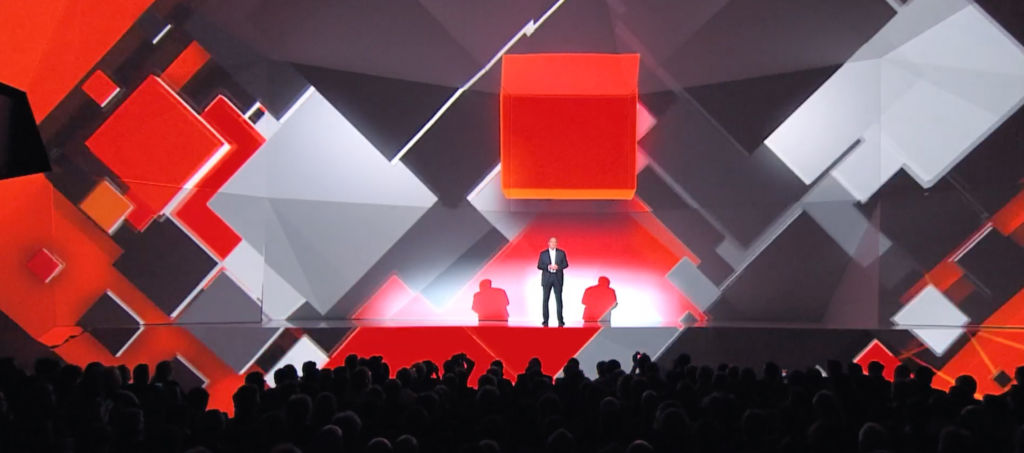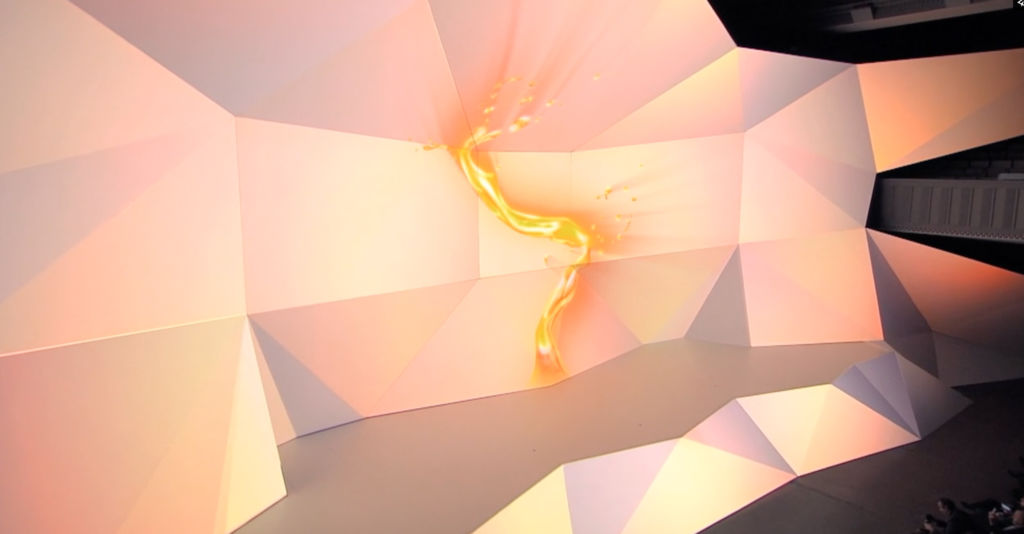 Credits
Agencies
Havas Event
Havas Worldwide Paris

Creative Director
Frédéric Bault

Artistic Direction & Production
SUPERBIEN Studio
Superbien
Staging
Frederic Bault
Sabri Tekaïa
Scenography
Damien Villiere
Technical Direction
Kick Off Event
Technical Video Projection
ETC Audiovisuel / Ugo sans H
Video Production Assistance
Digital District
Want to take your live show to the next stage?
Drop a line here!