JR
THE SECRET OF THE GREAT PYRAMID
A MIND-BLOWING INSTALLATION OF PHARAONIC PROPORTIONS.
For the 30th anniversary of the Louvre Pyramid, French artist JR designed a large-scale art installation for the public space. The basic premise was to reveal the foundations of the pyramid buried for millennia to show the true scale of I. M. Pei's masterpiece.
The installation presented two challenges: first to produce the anamorphic image itself, and second to ensure it could be seen by anyone at a spot out of bounds to visitors.
Superbien was commissioned by JR Studio to come up with the 3D projection of the anamorphic image on the physical structure. This entailed producing a digital rendering of the Cour Napoléon and a 3D model to create the printing parameters for each square metre of the footprint on the ground.
The projected image could be seen from the top floor of the museum. A camera was installed to broadcast via two large screens the installation taking shape in real-time over several days.
 Named 'The Secret of the Great Pyramid', the anamorphic image was put together from 2,000 stickers surrounding the glass pyramid, giving the impression that the structure was emerging from a crater in the ground. Measuring over 15,000 sq.m, the installation was the biggest collage ever produced by JR.
 A spectacular collaborative team project demonstrating that the Pyramid, the iconic symbol of the Louvre, continues to inspire artists to this day.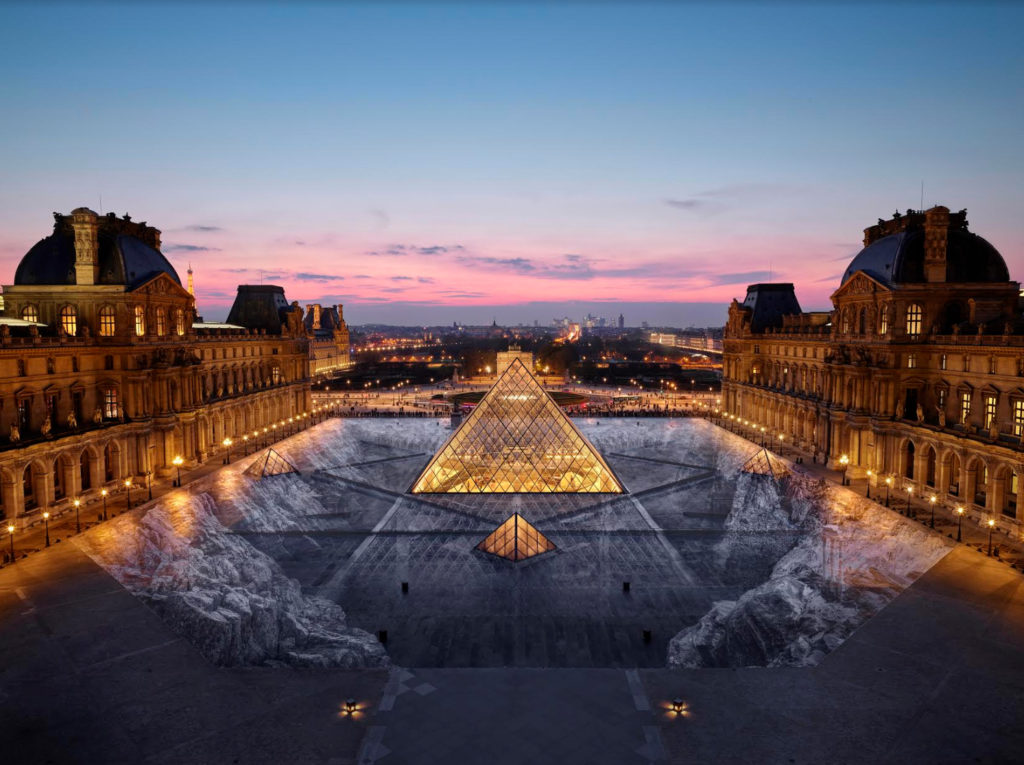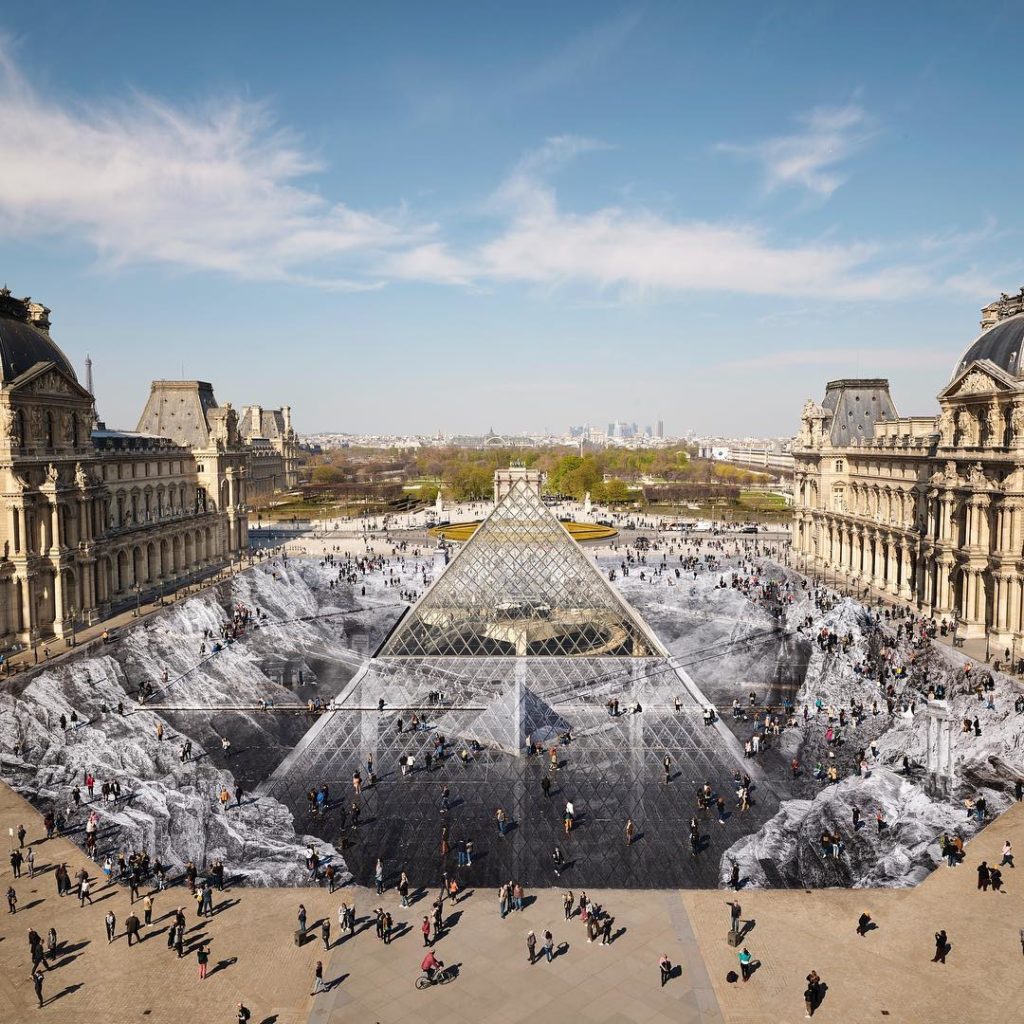 Looking for a visual refreshment?
Order here!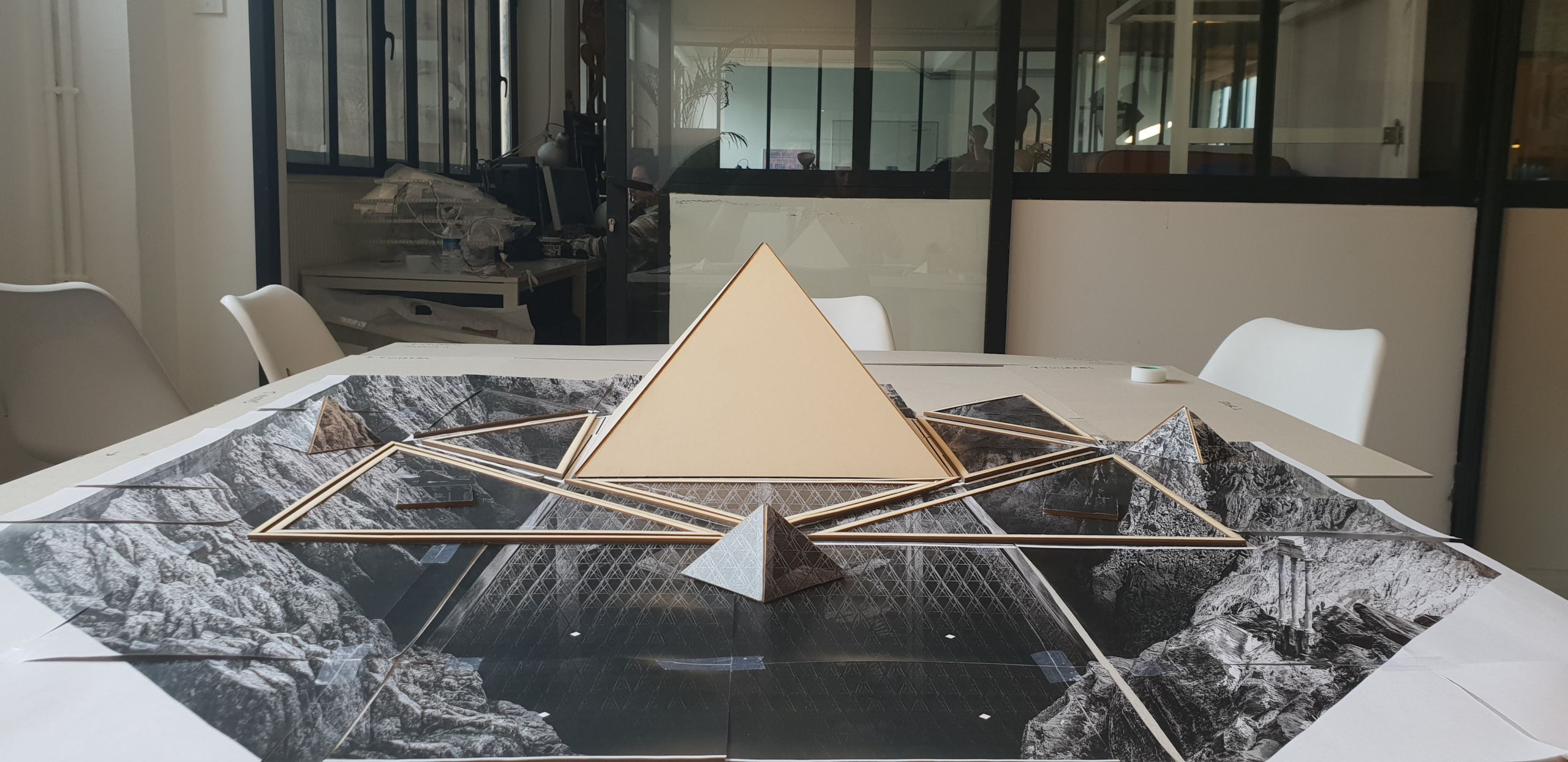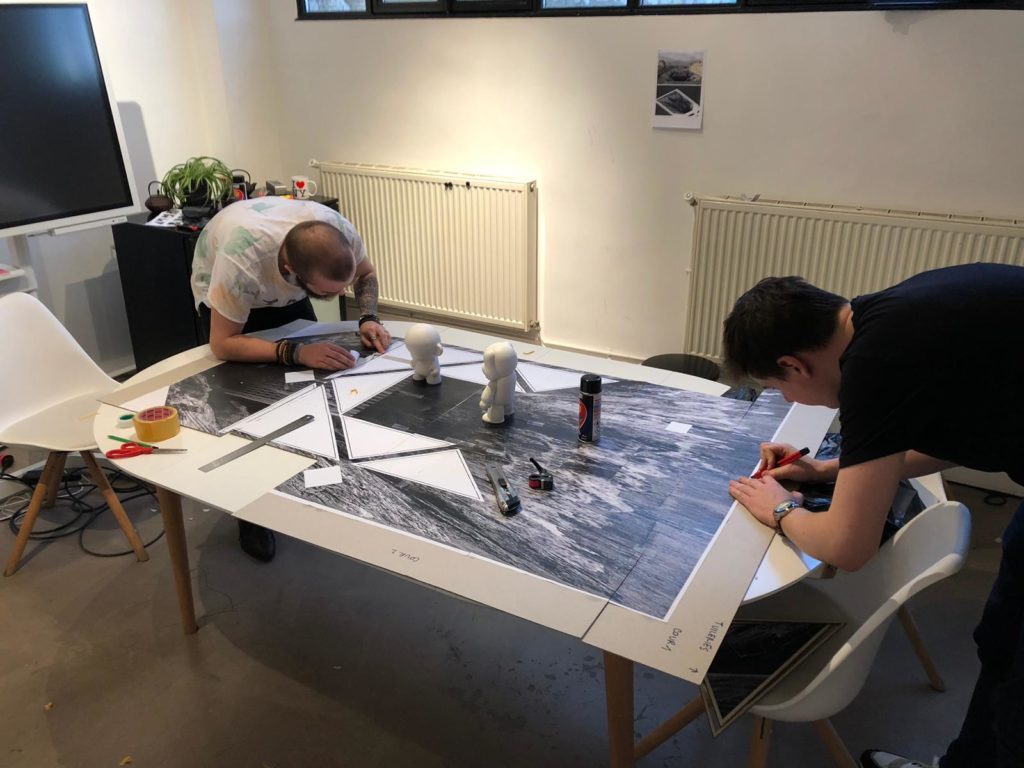 Credits
Design, 3D projection mapping & modelling
SUPERBIEN
Venue
Cour Napoléon, Louvre Museum
Photographic documentation
JR
Video edit
Jonathan Mascaro
Looking for a visual refreshment?
Order here!