Inspired by the diversity of cultures of the Middle East, the opening of SUPERBIEN's new office in DUBAI marks a logical next step in its evolution as a global studio and reinforces its vision of building long-lasting partnerships on a local level.
Connecting the creative ecosystem and building on our foundation for innovative storytelling in collaboration with brands, art institutions, and cultural organizations, we look forward to expanding and challenging our practice into new captivating formats, original concepts, tailor-made activations, and immersive experiences for our clients and partners.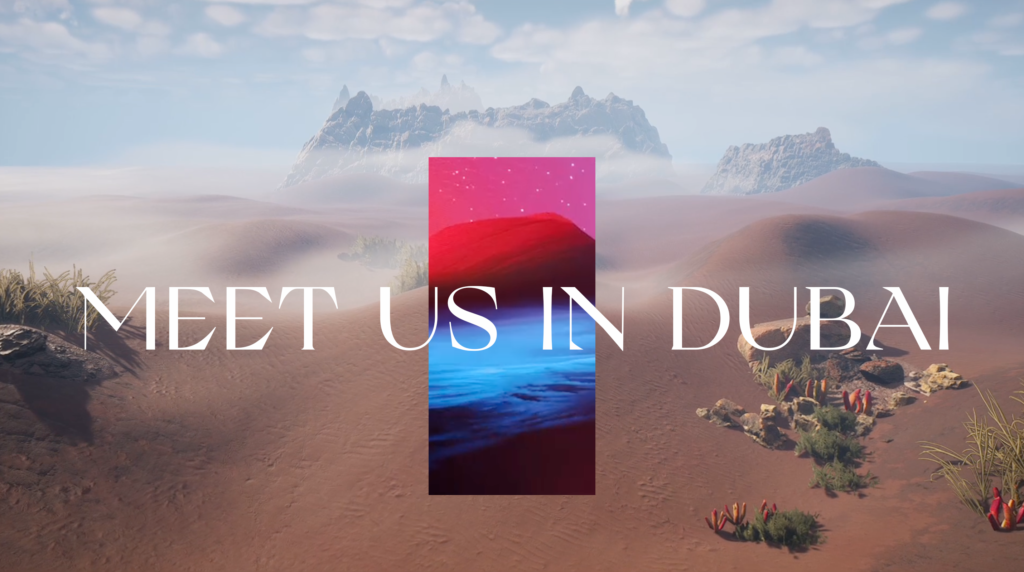 As we open our new outpost, we welcome Julie Hatchuel as our Managing Director in UAE. Julie brings an international depth of experience having worked in South Africa, London, Paris, and Dubai for 4 years. For the past 10 years, she has proven herself to be a decision-maker with a passion for producing culture-defining moments that elevate brand value and purpose for clients and partners.
FOCUS ON TECH
We are exploring the interplay of the virtual and the physical world via the latest techniques in video mapping, 3D graphics, XR Studio, and digital interactivity. Sounds intimidating, but we make it look easy.
EXPLORE ARTWORK
We're always looking to the future. With artistic practice at the core of our studio, we are growing our self-initiated creative projects while expanding the disciplines of our talented team. These passion projects hone our ability to transform architectural settings and public spaces into textured, dream-like interactive experiences.

WE'LL TAKE IT FROM HERE
From conception to creative execution, we develop digitally physical and physically digital experiences.
Please meet us in Dubai!
Alex, Nicolas, & Tom