UNDER THE SEA
IMMERSIVE DINNER
DO NOT EAT IT, EXPERIENCE IT!
EPHEMERA GROUP just launched the first immersive restaurant in Paris welcoming guests "UNDER THE SEA" for an innovative dining experience. The restaurant is located in a hidden location of MK2 Bibliothèque. 
At SUPERBIEN, we are proud members of the EPHEMERA team. Alongside Henriette and Company who designed and created all the decor which is a key part of the immersion, and with the technical support of Coté Jardin and 61FPS; SUPERBIEN handled the creative direction of the audiovisual journey (video, light, and sound) as well as the technical conception of the show.
By designing a series of floating and rounded tulles to cut out space and create intimacy, battalions of sharks, turtles, or dolphins were able to be projected with video mapping for a great sensory dive. From the turquoise waters of the Pacific lagoons to the unknown abyssal depths, guests encounter majestic fauna and luminescent flora.
With video projections, sound design, and a light show, as soon as you push the door of Under the Sea, you are immersed in a universe evoking the seabed, the ocean for total immersion.  
UNDER THE SEA proposes a menu based on high-quality products enhanced by the creativity of chef Loris De Vaucelles. This concept also democratizes the immersive experience by giving access to an accessible and yet unforgettable multi-sensorial journey to 400 guests per day in Paris.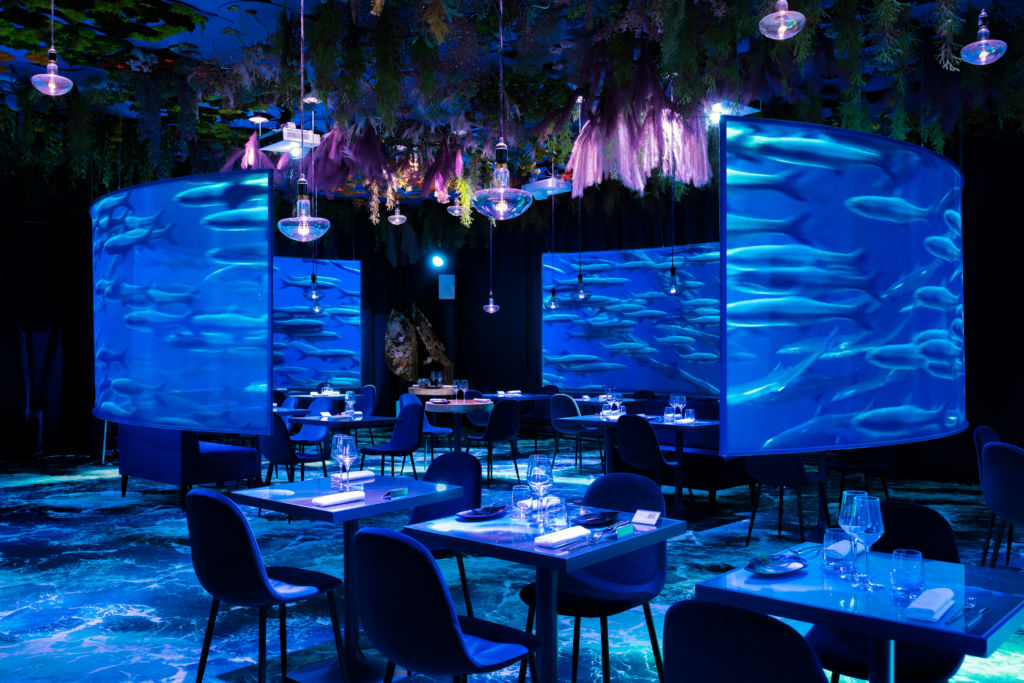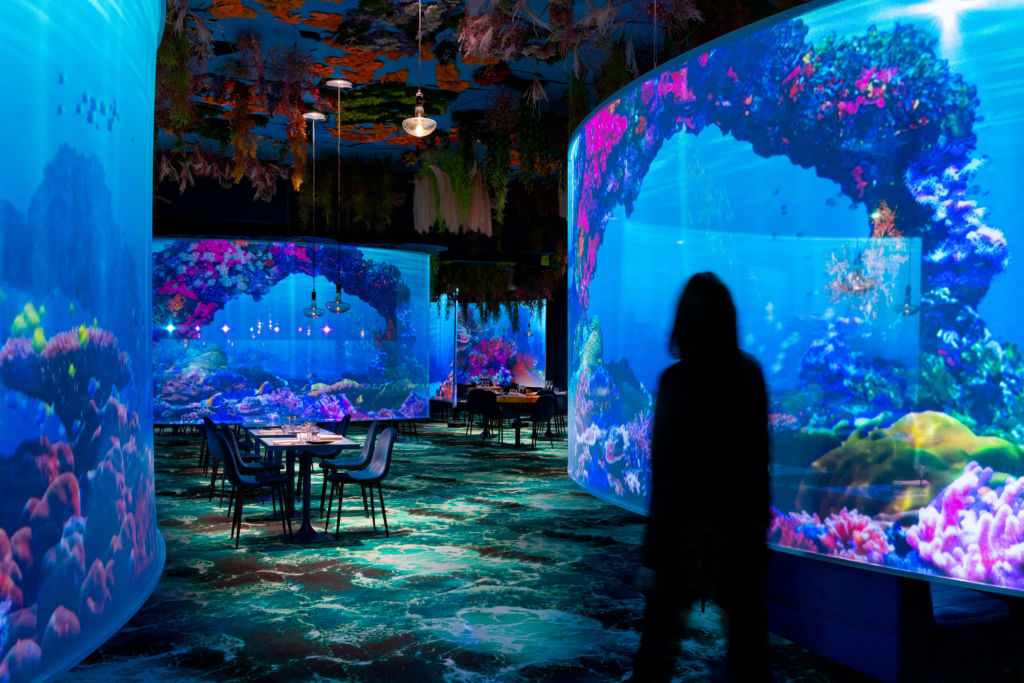 Need a partner for your next project?
Feel free to contact us!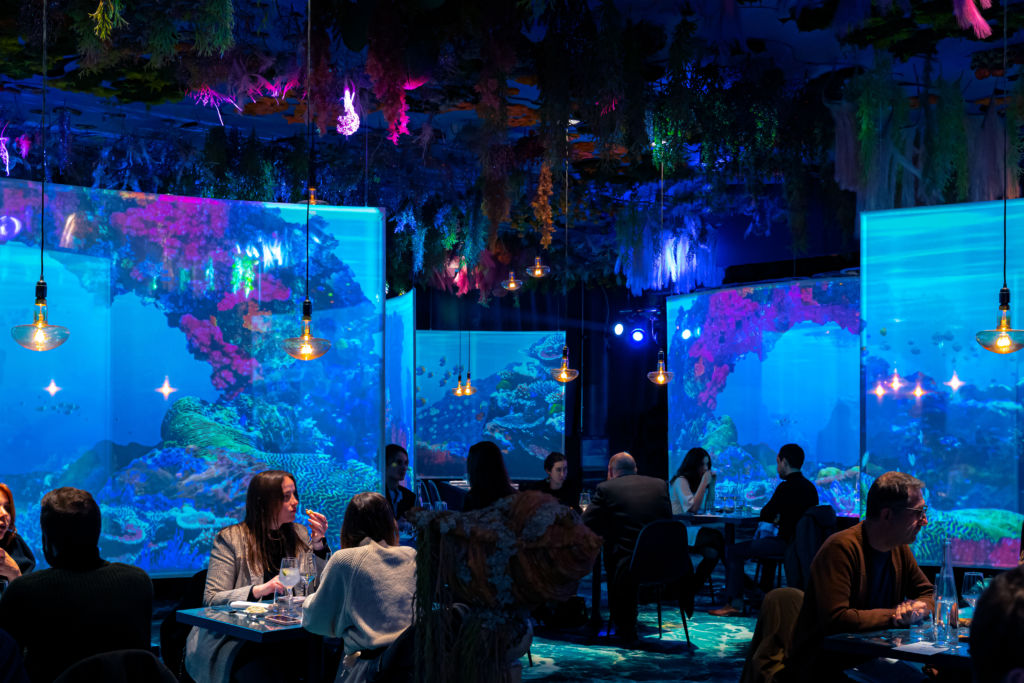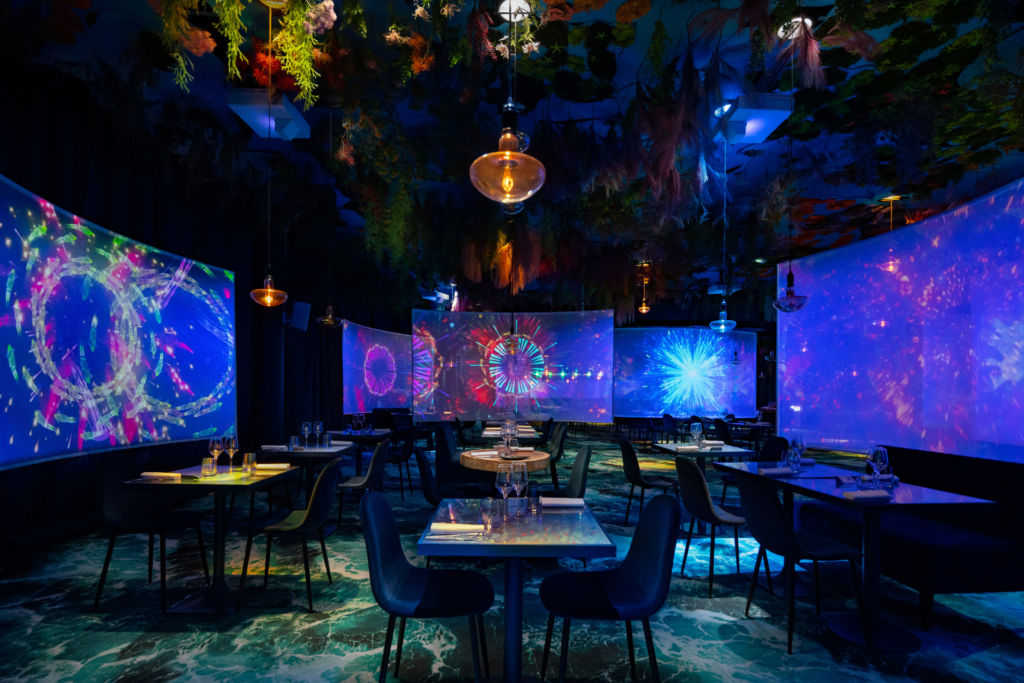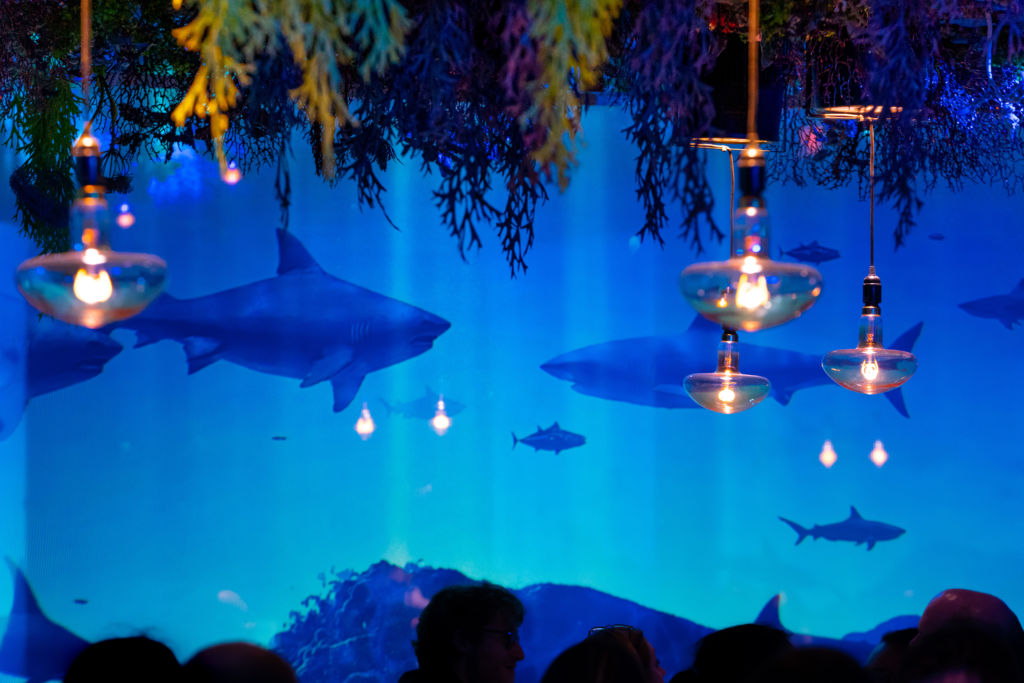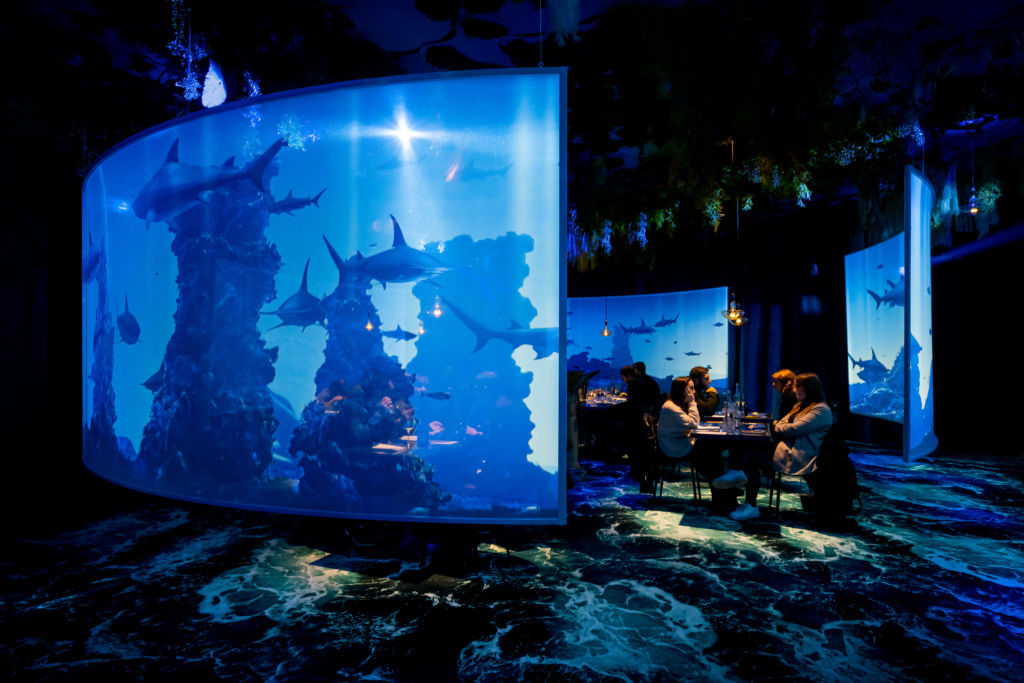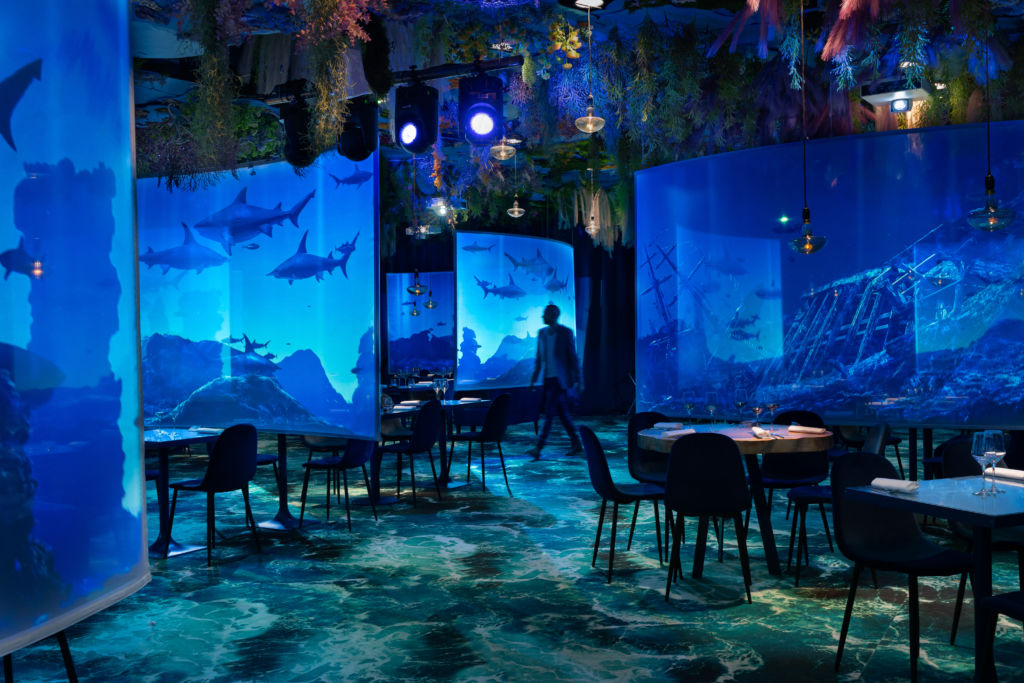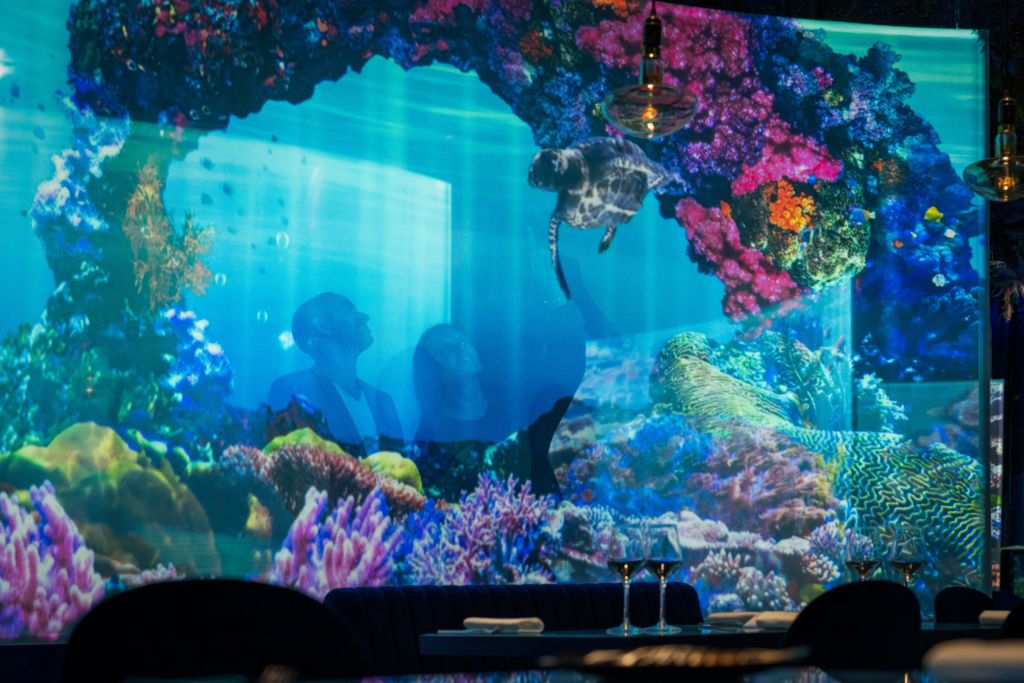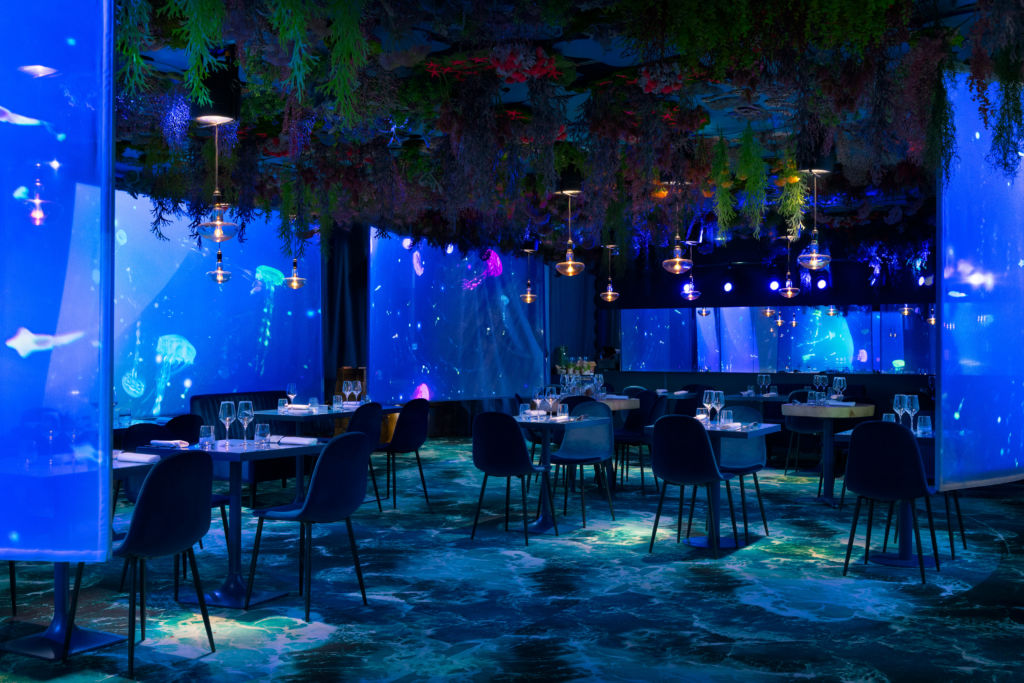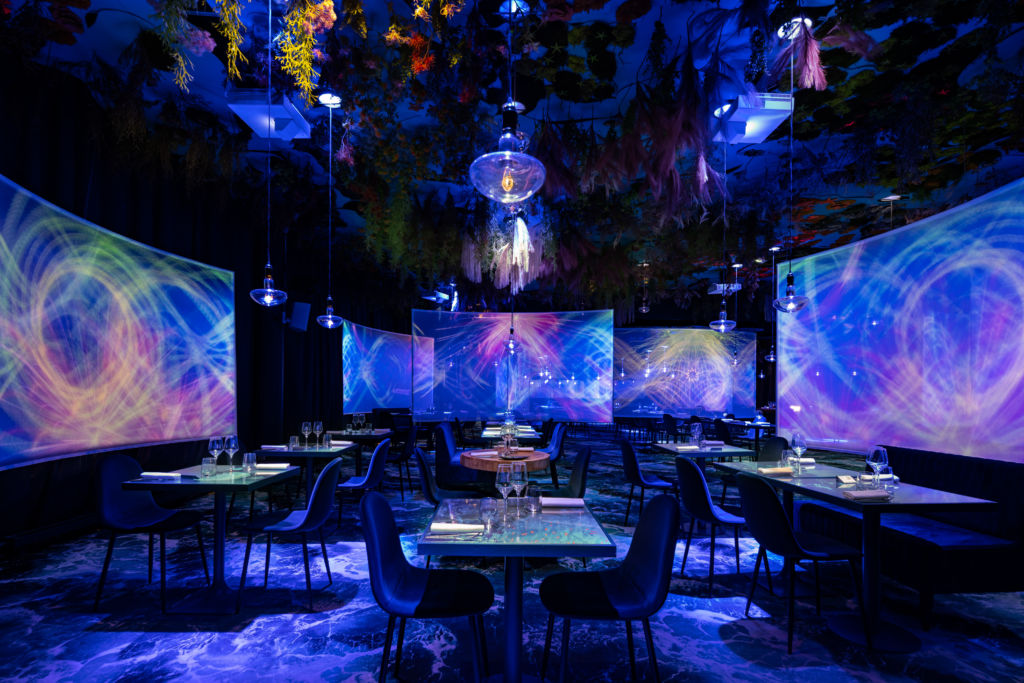 Credits
Creative Direction
SUPERBIEN
Decor
Henriette and Company
Superbien
Creative Director
Alex Mestrot
Project Manager
Juliette Bellé
Technical Director
Ivan Dazin
Stéphane Trinh
Production Manager
Aurélia Guarino
Artistic Director
Jérémy Cormier
Motion Designers
Manuel Creignou
Jean-Pierre Sastre
Clément Bogossian
Antoine Rault
Technical Director Video
Kevin Vardon


Film & Making Of
Sebastien Desmedt
Photography
Yohann Fontaine
Need a partner for your next project?
Feel free to contact us!