VIVID FESTIVAL
SYDNEY 2011
SUPERBIEN Lights Up the Sydney Opera House for the 2011 Vivid Festival
For the 2011 edition of Sydney's Vivid Festival, a yearly celebration of light, music, and ideas, curator and legendary music entrepreneur Stephen Pavlovic chose SUPERBIEN to light up the iconic Sydney Opera House.
The result: 10 days of protean, magical projections that submerged festival goers into an ethereal dream.
Vivid Festival, established in 2009, takes place yearly in Sydney, Australia, over the course of three weeks in May and June. It combines outdoor immersive light installations—with as their centerpiece the transformation of landmarks such as the Opera House and Harbour Bridge via video mapping and light projections—performances by local and international musicians, and conferences, public talks and debates with leading creative thinkers in developing technologies and environmental science.
The 2011 curation was led by none other than Stephen Pavlovic who chose SUPERBIEN to take the lead on the centrepiece work: the lighting up of the Sydney Opera House with projections and video mapping.
The studio set to work on the incredible undertaking, animating Jørn Utzon's architectural masterpiece with folding fans mimicking the structure's triangular inserts, opening and closing to revealing multicolored blinking eyes, further reflected by blinking dots flitting across the structure, whose shapes were further animated, multiplied and set alight with the light and video projections.
A major thank you again to Pavlovic and the Vivid Festival for this incredible opportunity, to not only animate the Australian landmark but to play such an important role in the cutting-edge festival!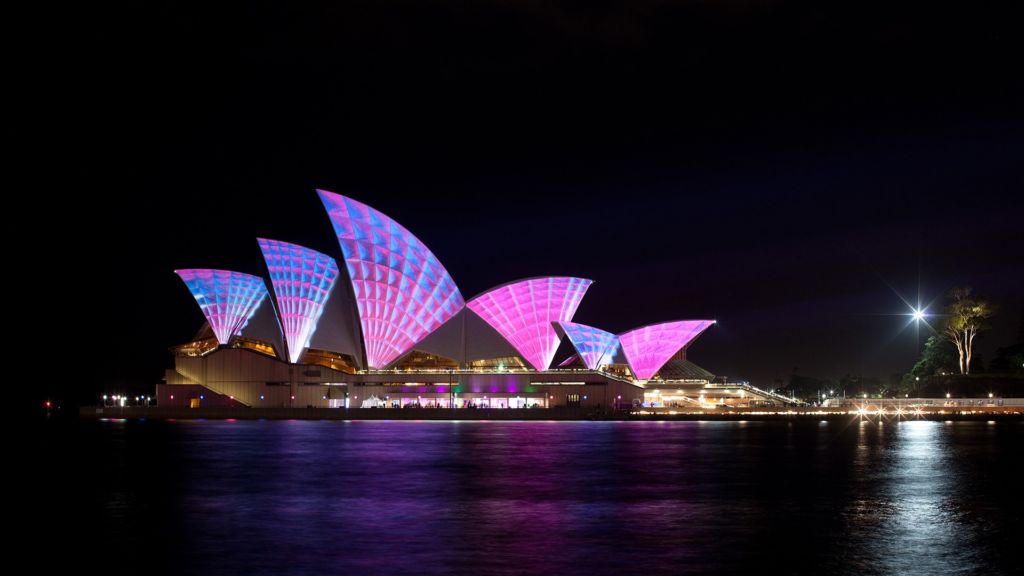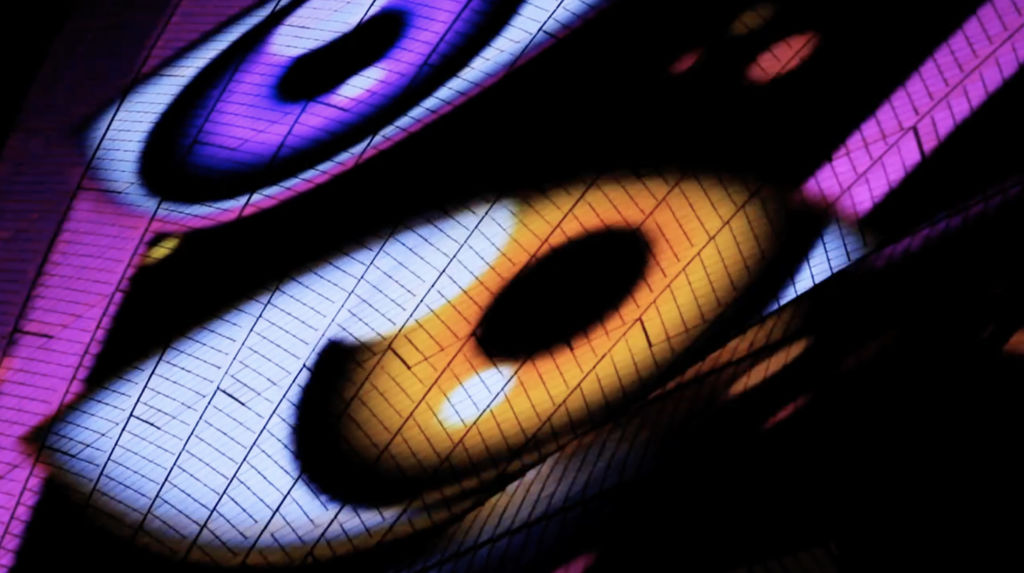 Looking for a visual refreshment?
Order here!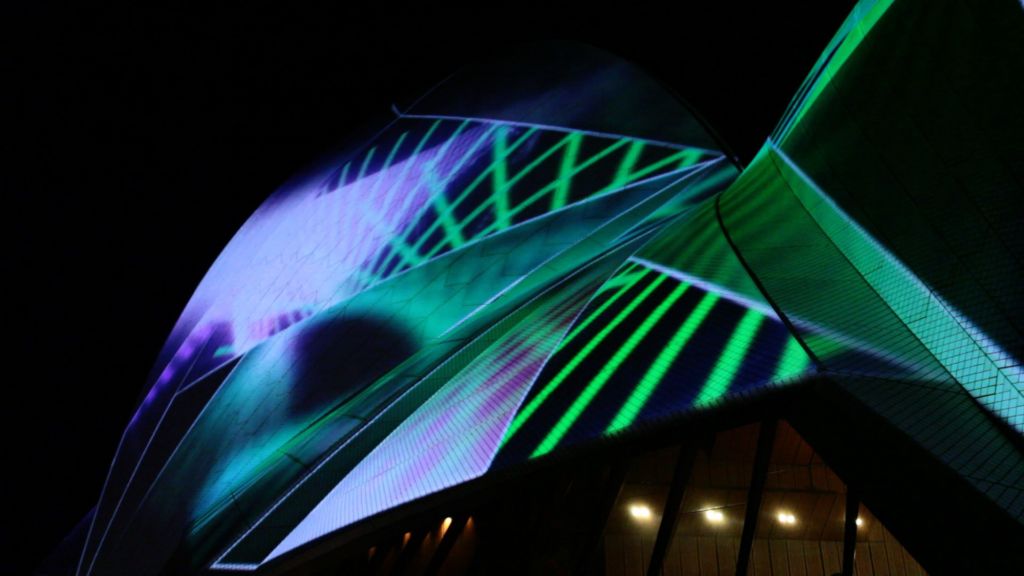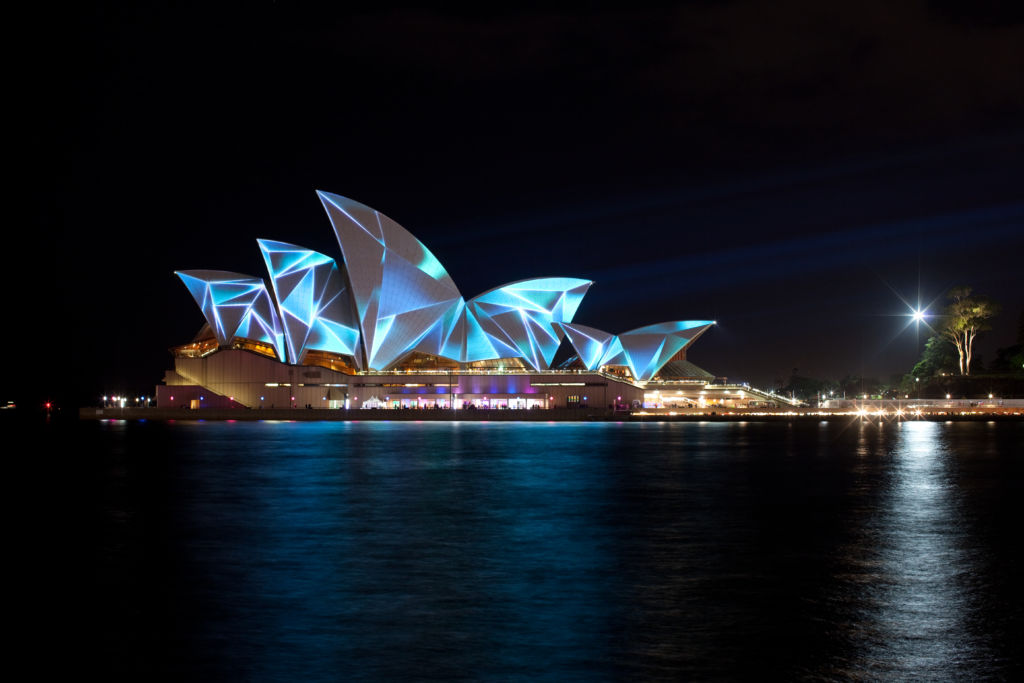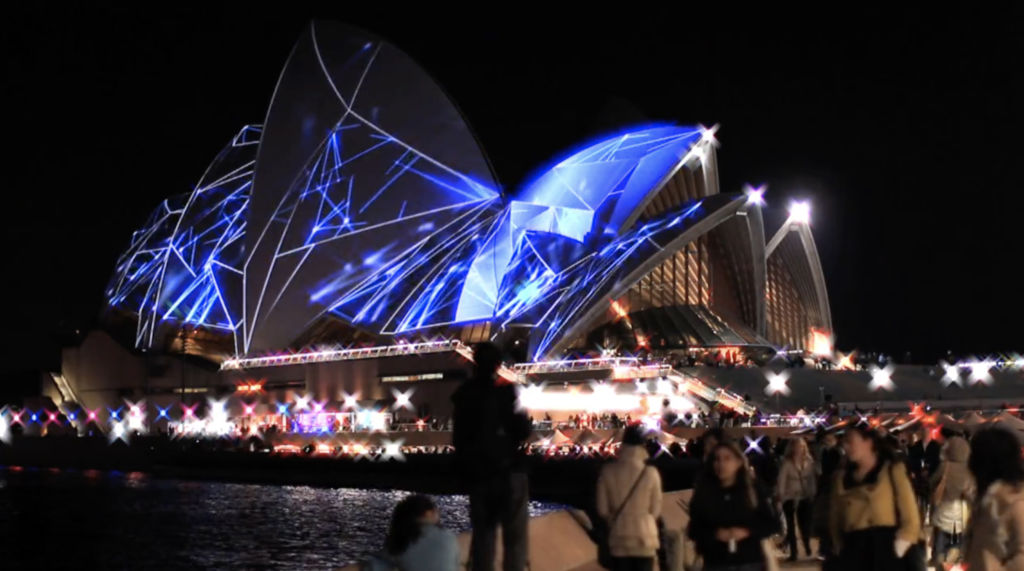 Credits
Artistic Direction & Production
SUPERBIEN
Photo Credit
Charles Fortin
Looking for a visual refreshment?
Order here!