HEMERA
Sharjah Light Festival
MOVING PEXELS.
Mother of vision, child of the sun, sometimes sparse, sometimes dazzling, softening the nights or shining from the top of the snow-covered mountains – light never disappears, it simply continues traveling.
It is this great epic that we had the opportunity to bring to everyone's attention during the Sharjah Light Festival 2016. An edition dedicated to travel.
Our proposition is called Hemera, in reference to the Greek goddess of the same name. The goddess of the day, the one who embodies the Earthly light, brings light to Humankind.
Mirror projections on the façades of the immense buildings bordered by the Al Qasba Canal like a series of luminescent roaming spectra that meet, interact and merge. A poetic and colorful journey built of moving pixels, in several scenes, starting with a series of incandescent geometric swirls from which powerful organic arabesques emerge.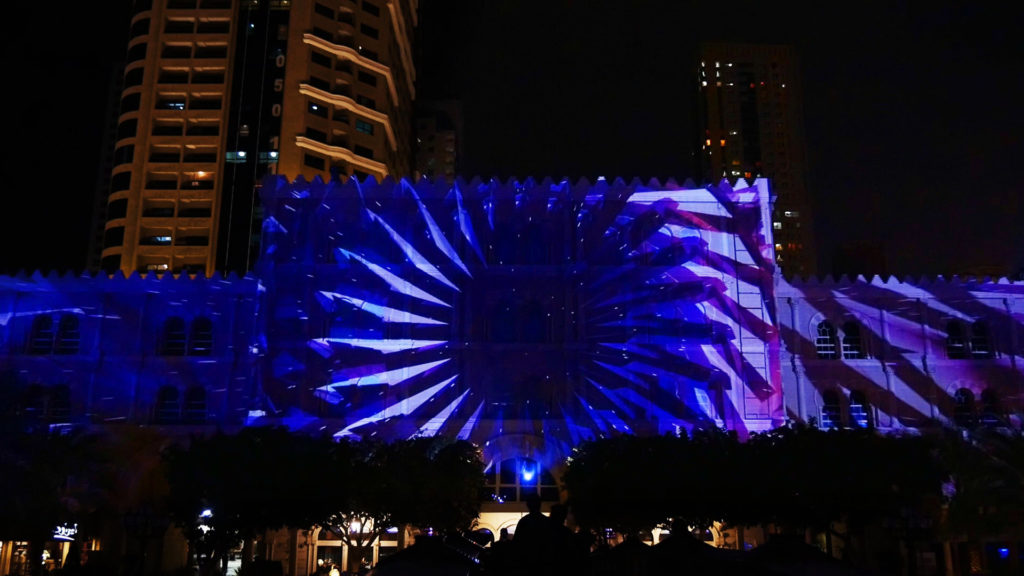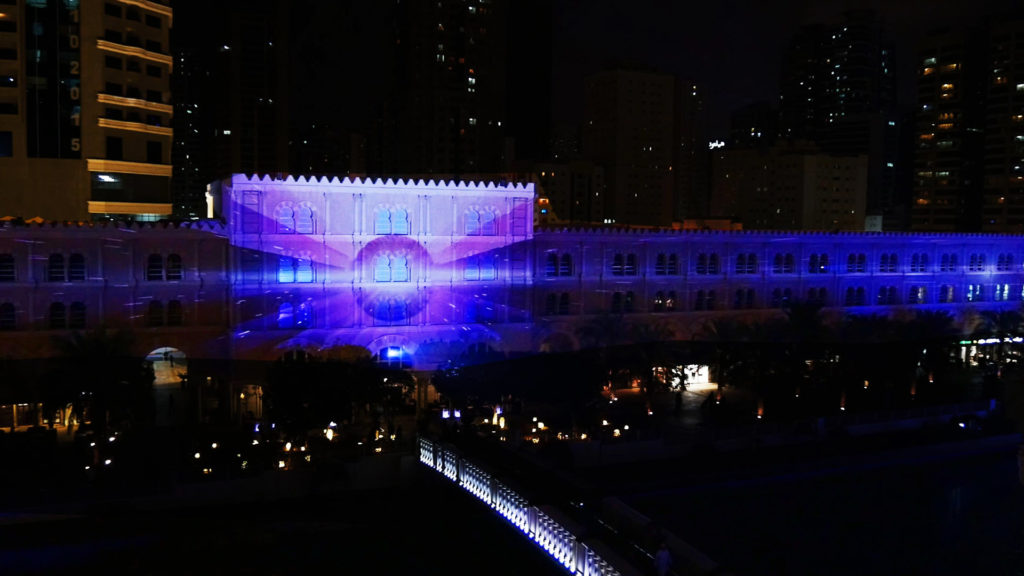 Looking for a visual refreshment?
Order here!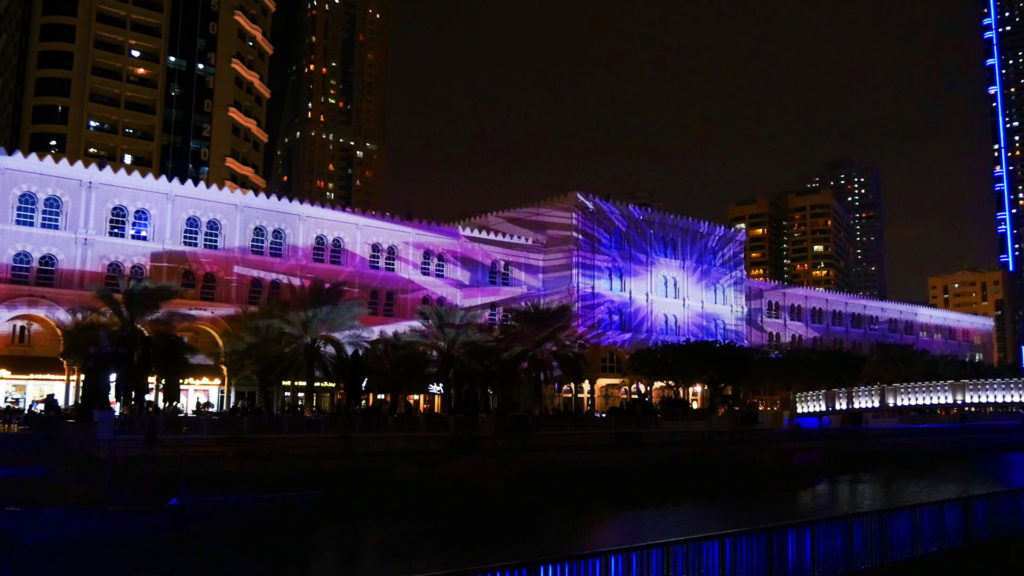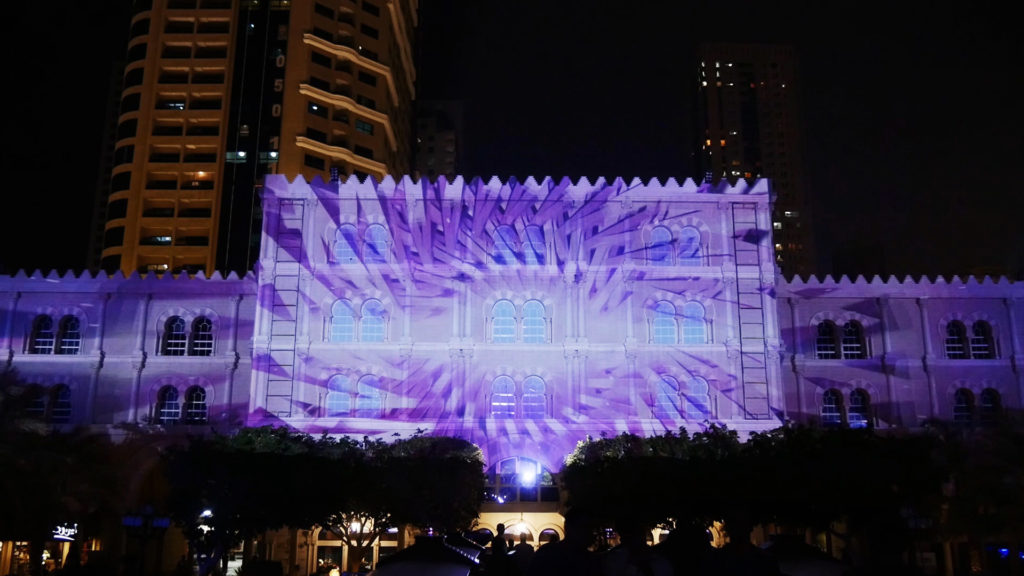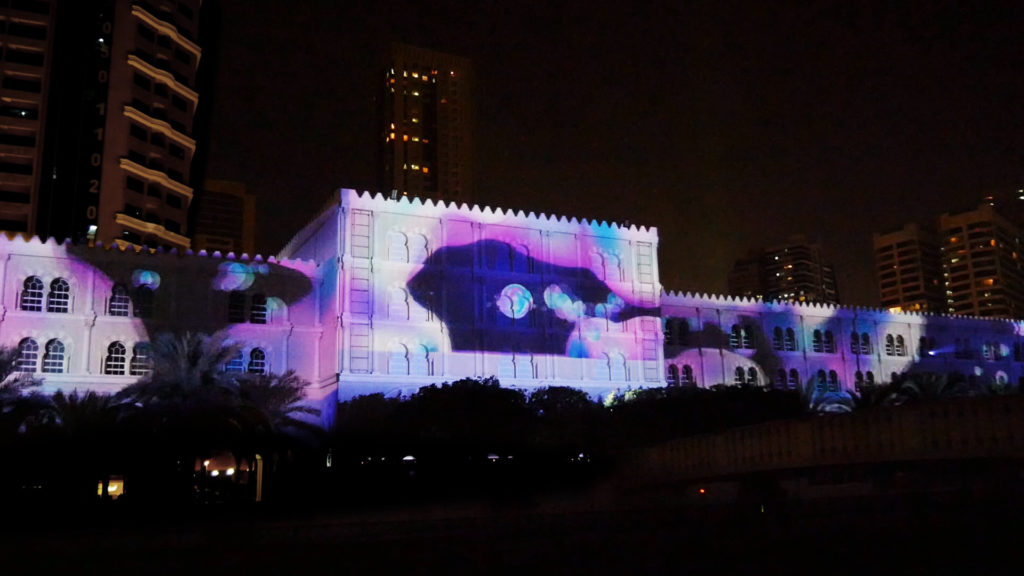 Looking for a visual refreshment?
Order here!