MONCLER
DOMINO FACTORY
A New Collection Inspired by a Timeless Classic
In September 2023, SUPERBIEN had the honor of producing a monumental projection work for the iconic Moncler brand, mapped onto the historical Domino Sugar Factory in Williamsburg Brooklyn.
Moncler's campaign team recognized the historic Domino Sugar factory as the perfect canvas for their project. The early 1900s facade had never been video mapped before due to its intricate architecture, making it a challenging yet rewarding project for Moncler and our team at SUPERBIEN. The result was a stunning visual display that highlighted the sensibility and recognition of the location's unique qualities.
Moncler's call, RE/ICONS, not only invites viewers to consider and cherish the value of a classic cut or model that transcends time, but also to slow down fashion, to pick a piece with consideration, and to love it, forever.
Moncler is not just a trend follower – it sets new trends through continuous exploration and reimagining of its iconic identity. The brand stays true to its inspiration and adventurous aesthetic, which has been at the core of its success.
An immense thank you to Moncler for trusting us with this major work!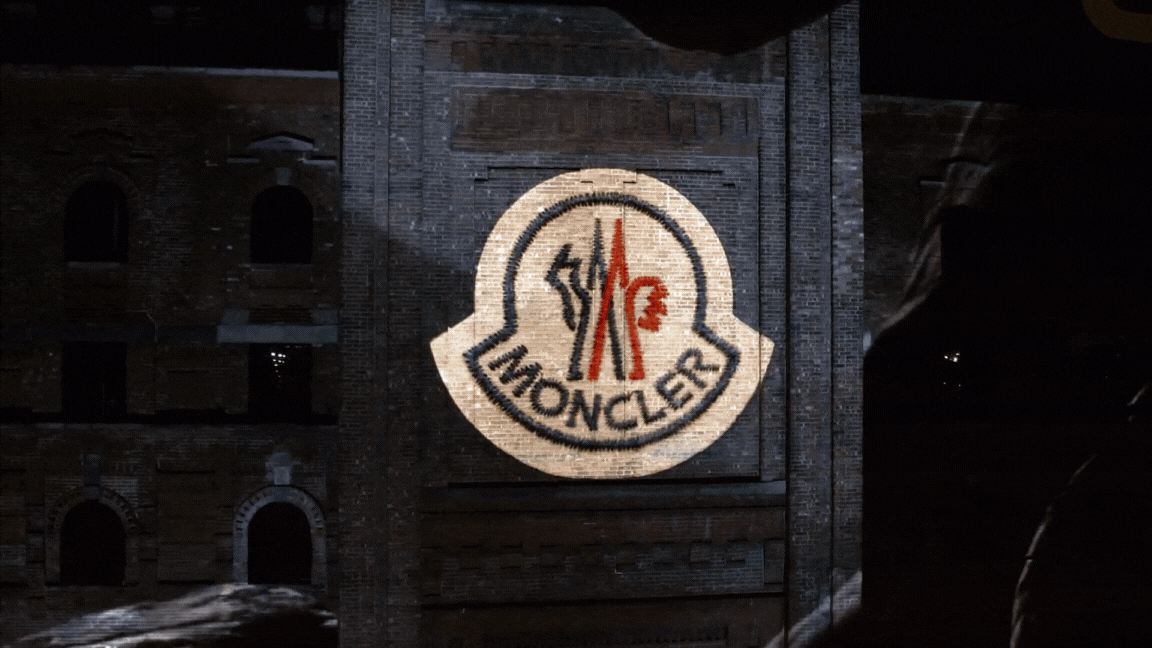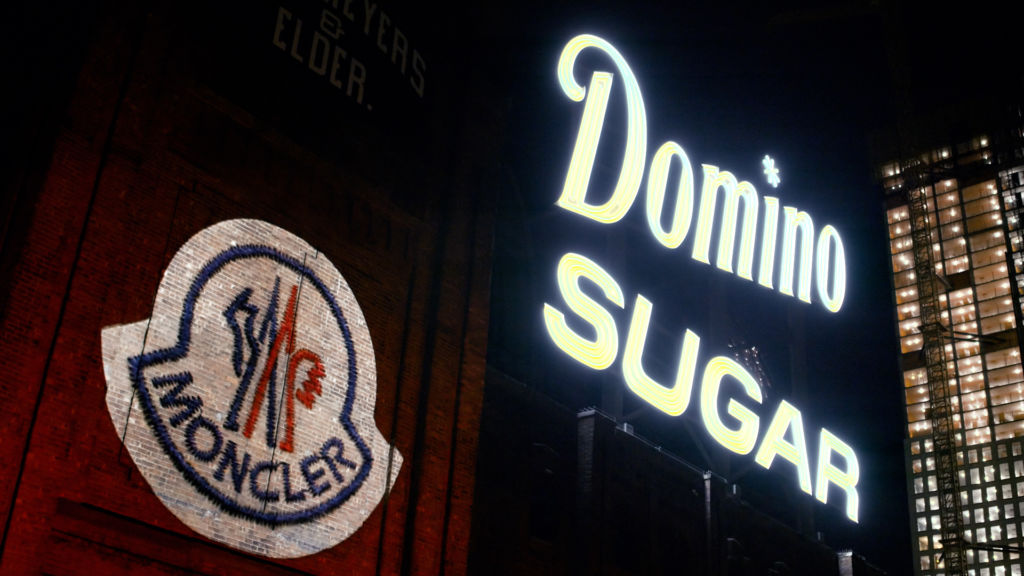 Looking for a visual refreshment?
Order here!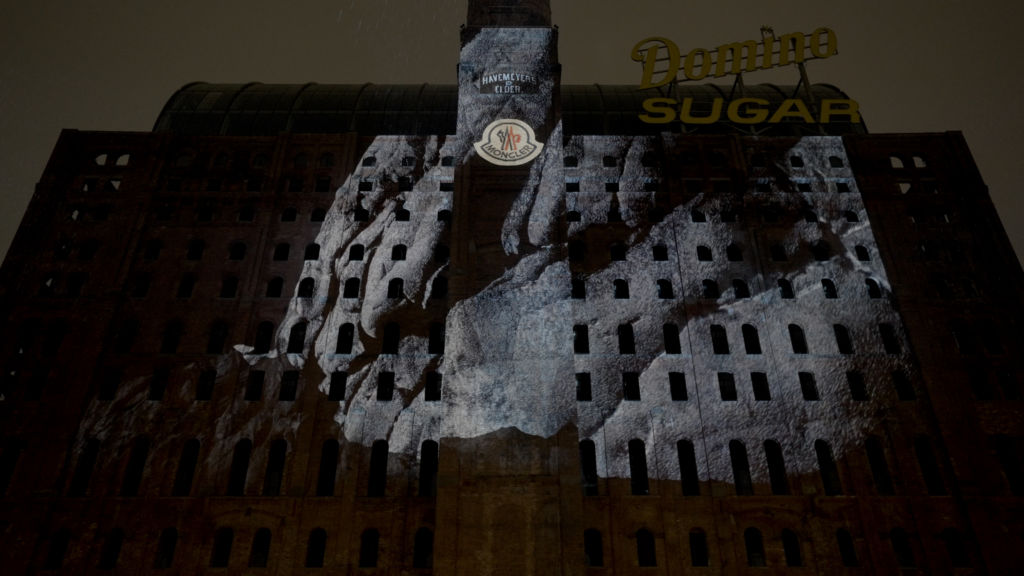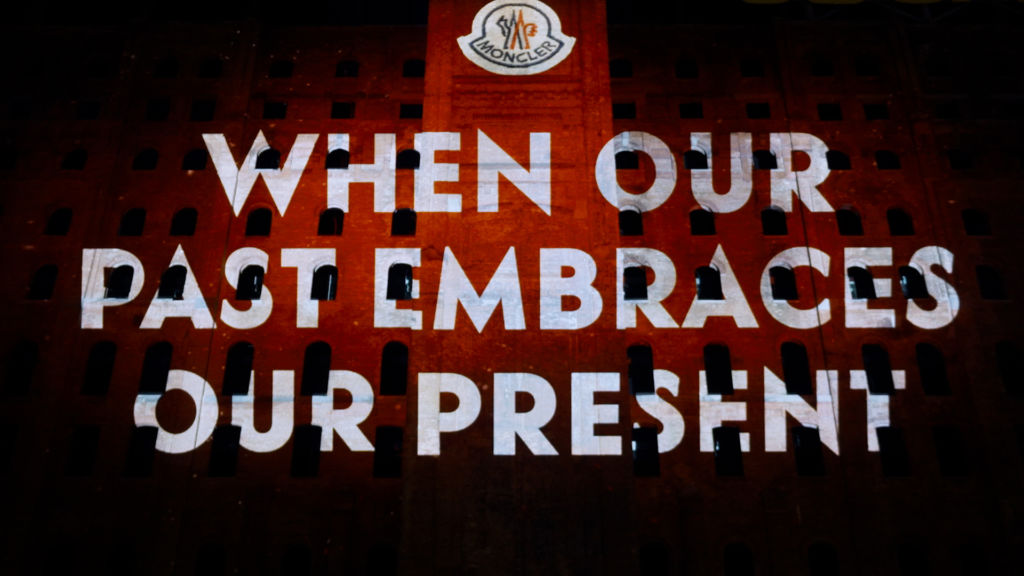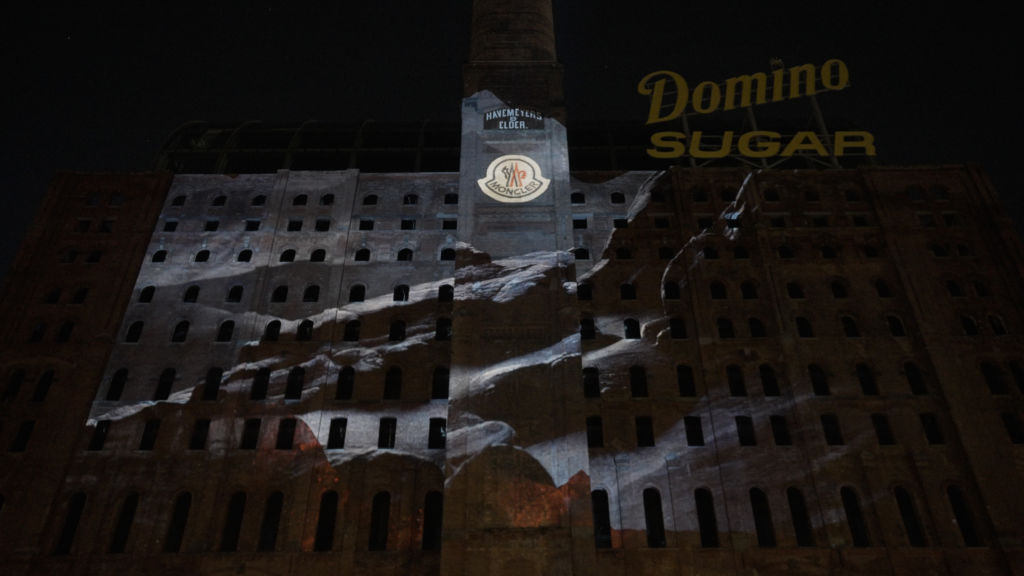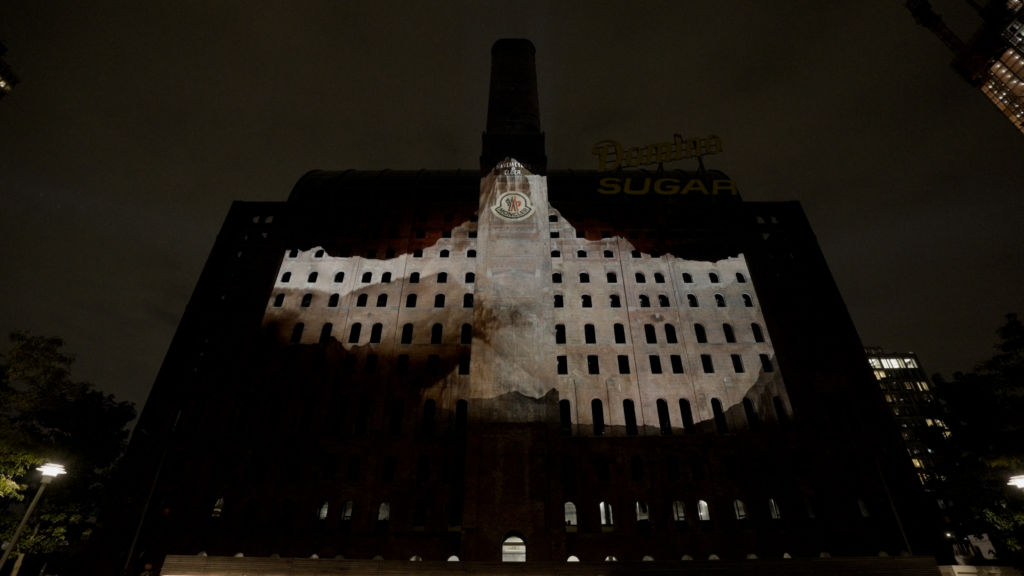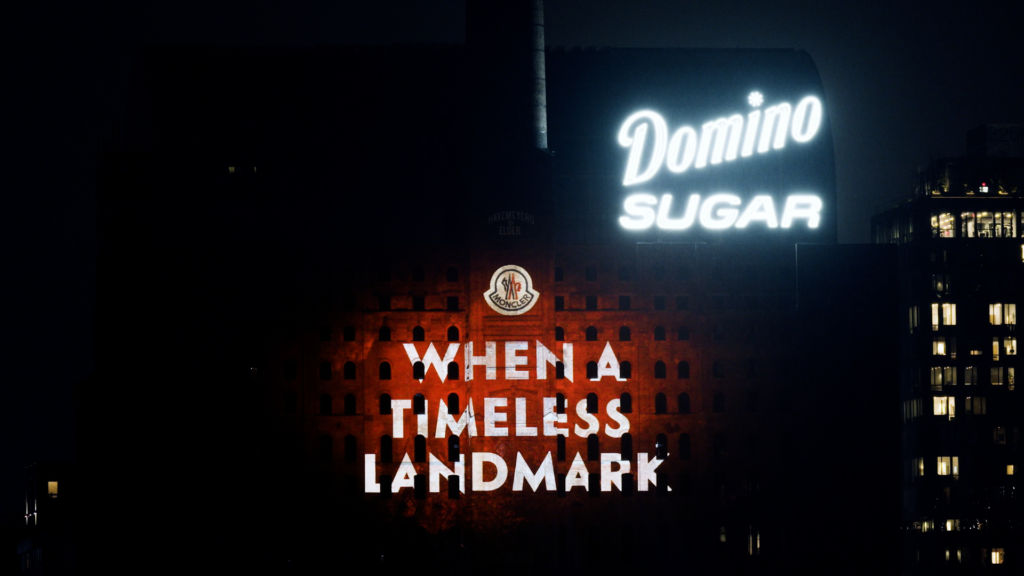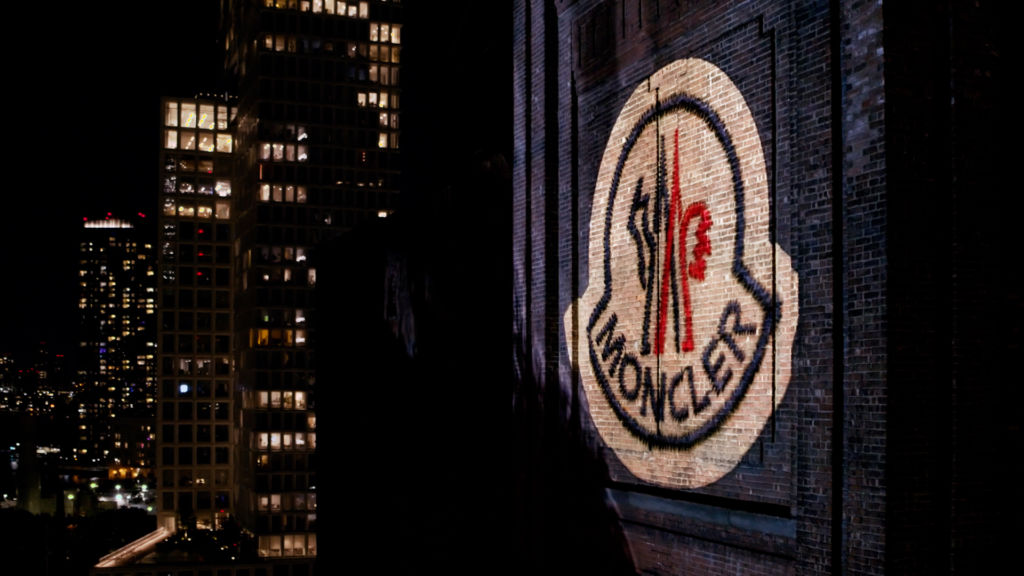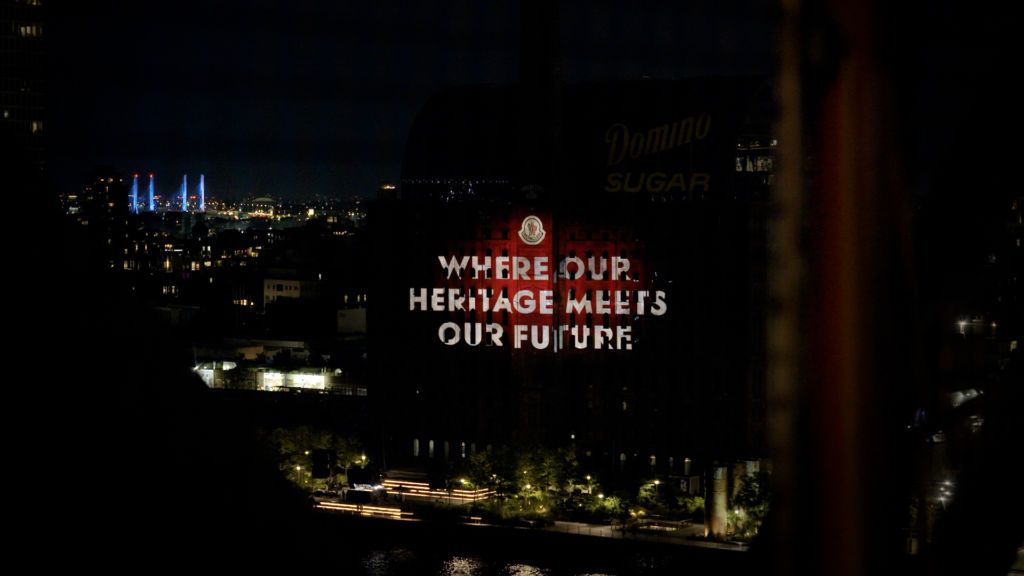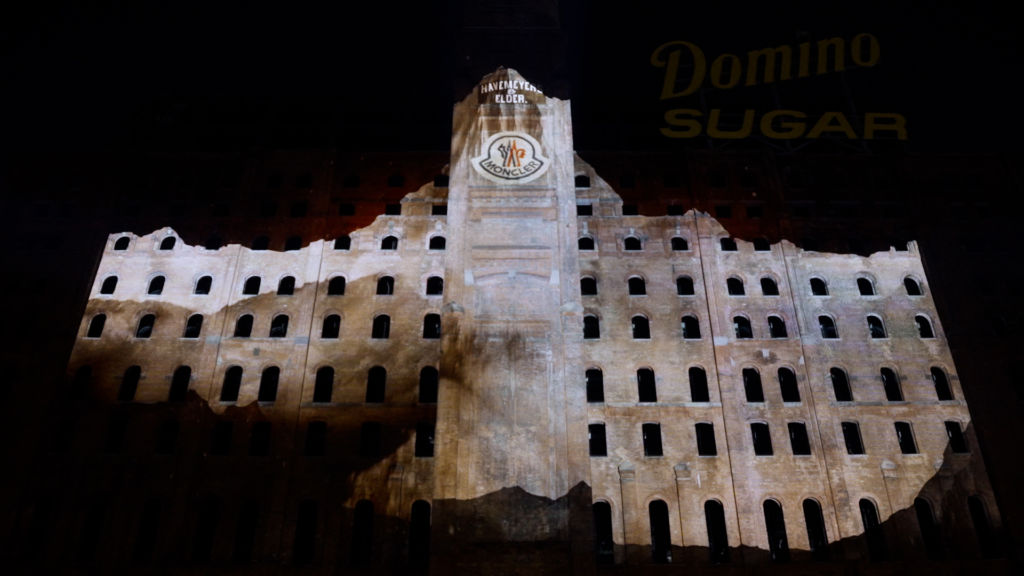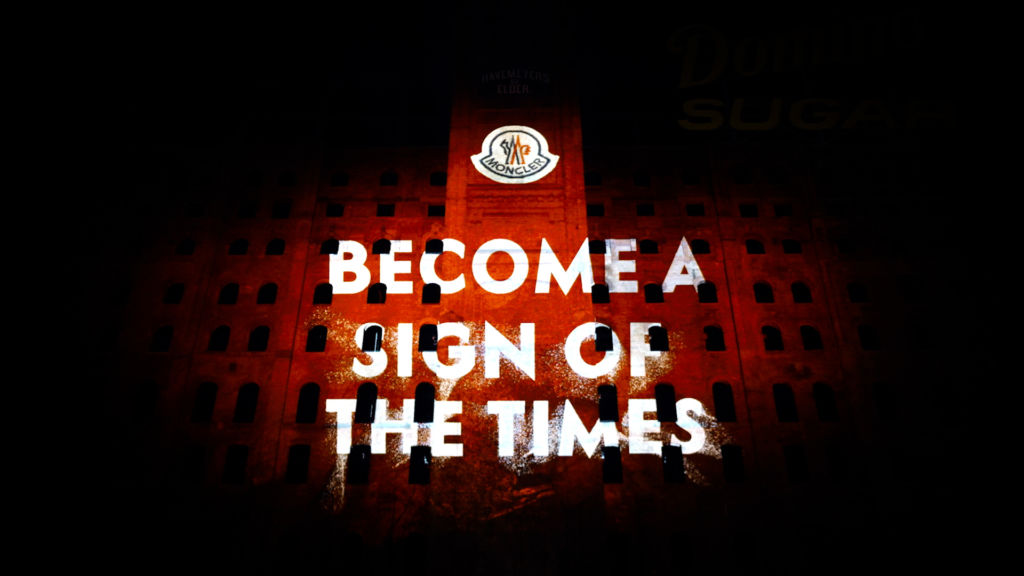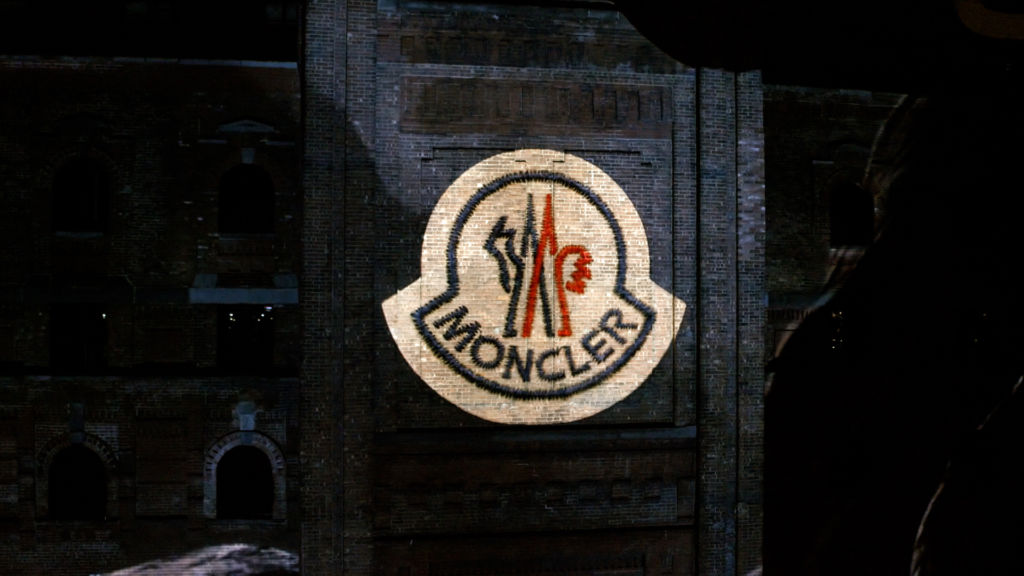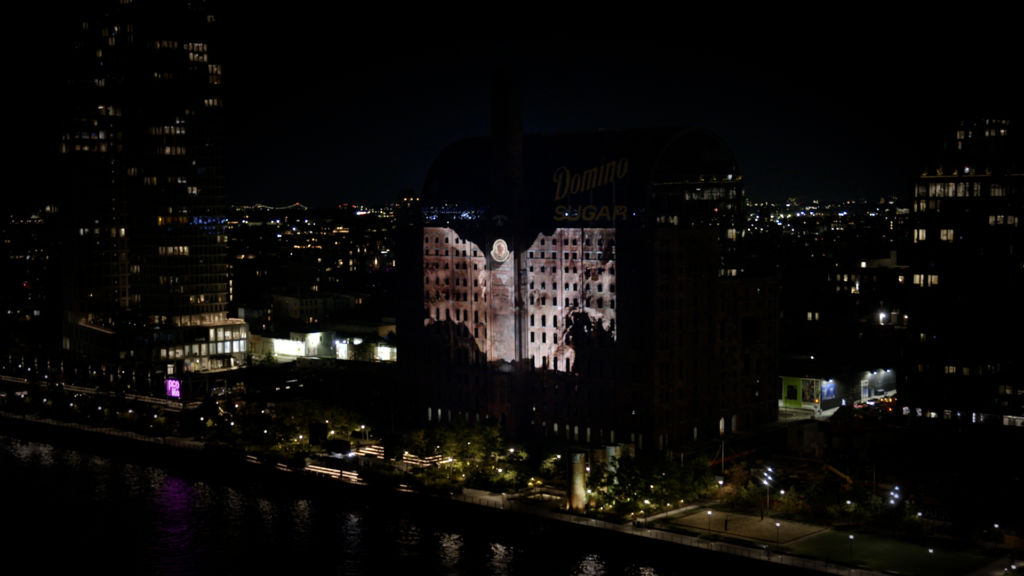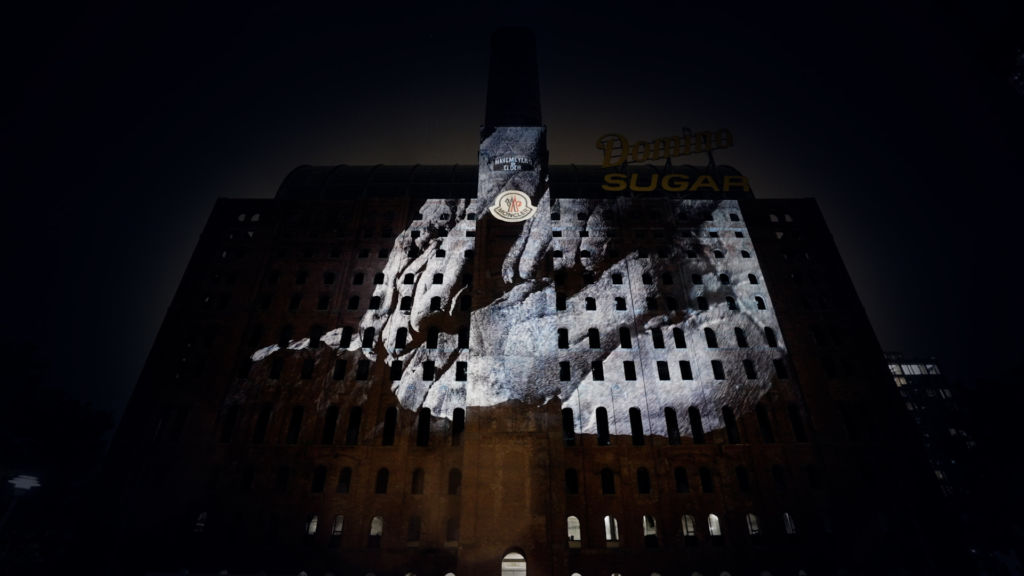 Credits
Creative Direction
SUPERBIEN
Venue
Domino Sugar Factory
Two Trees Management
Technical Team
R80
ETC Onlyview
Superbien
Creative Direction
Jeremy Cormier
Jean-Baptiste Guesdon
Producer
Marie Cecile Flageul
Project Manager
Sean Casey
Lead Motion Designer
Clément Boghossian
Technical Director
Baptiste Lassaigne
Motion Designer
Louis Crevier
Martin Bouffange
Servers & Projection
ETC Onlyview
Under the Direction of Léo Ferre
Captation
Diversity Pictures
Under the Direction of Alexandre Ayers
Making Of
Chiara Collin-D'Augelli
Looking for a visual refreshment?
Order here!