Orangerie
Château de Versailles
A Sublime Celestial Production by Marcadé
On July 7th, 2023, The Orangerie of the historic Château de Versailles was transformed by Marcadé Agency into a journey through Space and Time.
Guests were invited to experience the infinite breadth and infinite smallness of our universe of both physical scale and linear scope.
The walls and ceilings of the space were turned into a galactic atmosphere using SUPERBIEN's creative and animated content for a large-scale 360˚ video mapping with spheres, suns and milky ways spanning outwards and in through the flow of the night.
In tandem, Marcadé offered a series of celebratory events leading up to the afterparty revealed by parting an impressive curtain that revealed further festivities.
The tables—inspired by the forms of old mechanical planetariums—were constructed with reflective material that attributed an airiness to the furniture, and gave the guests a sensation of floating among the stars.
A special thank you to Marcadé for inviting us to participate in a night to remember in a legendary environment!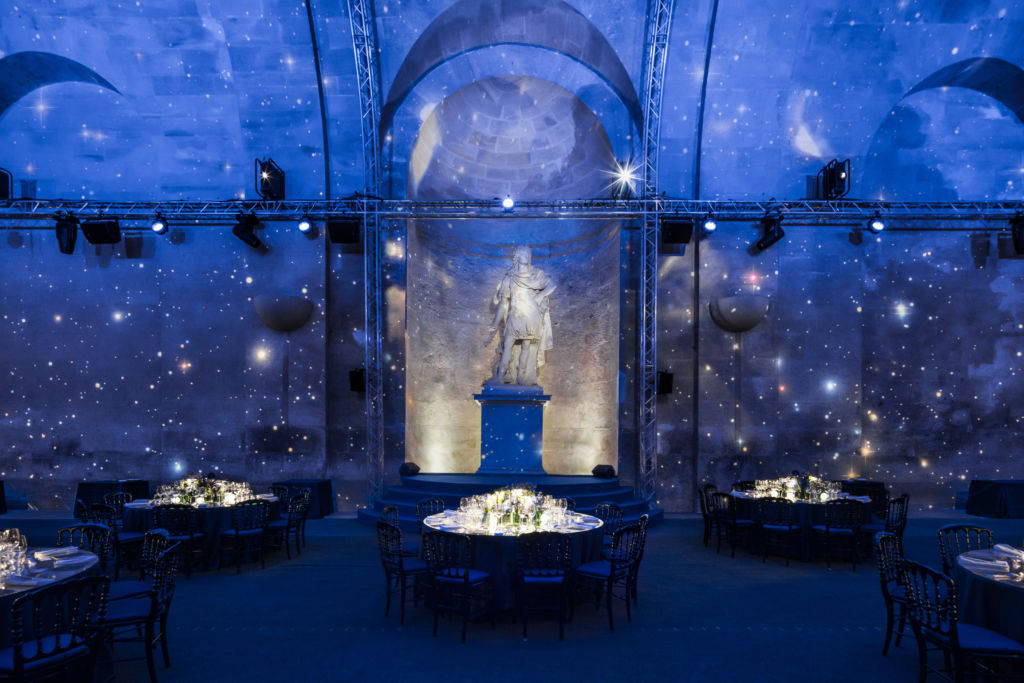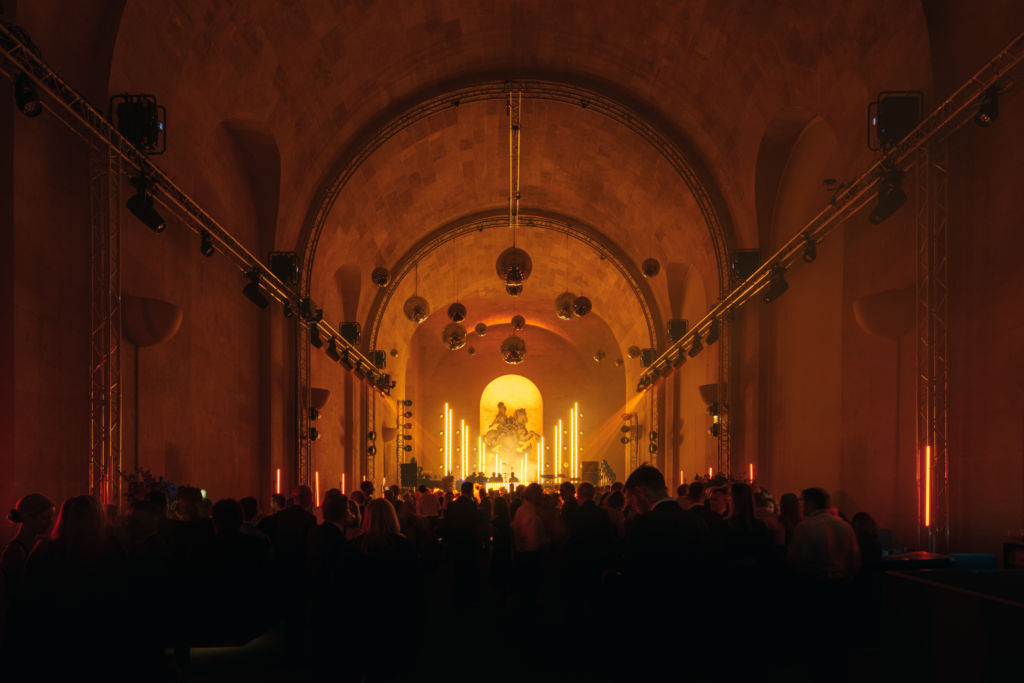 Need a partner for your next project?
Feel free to contact us!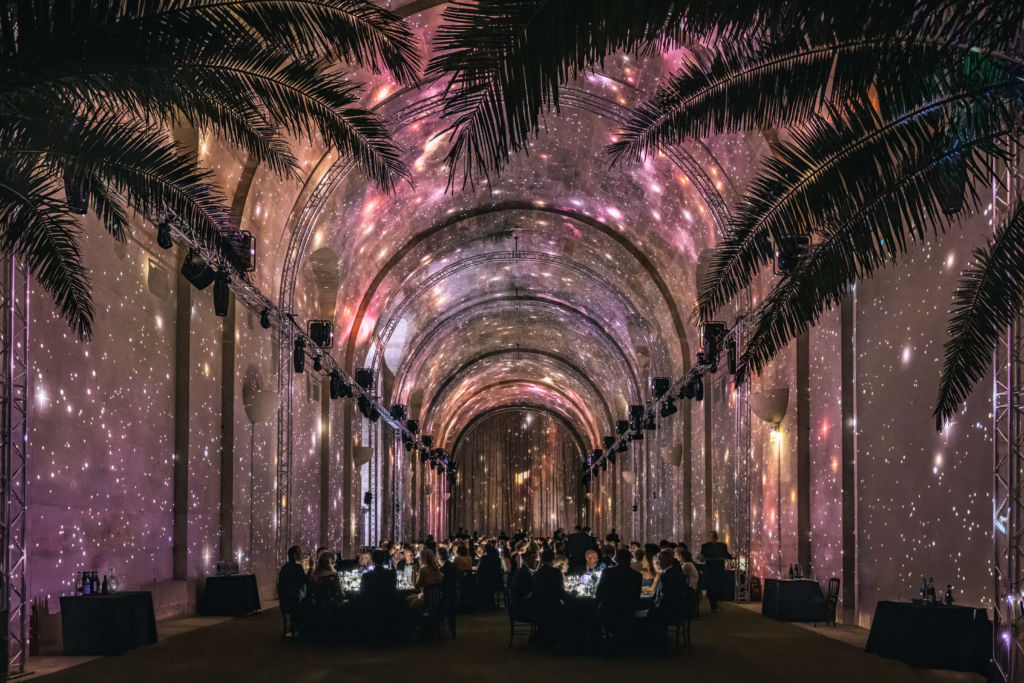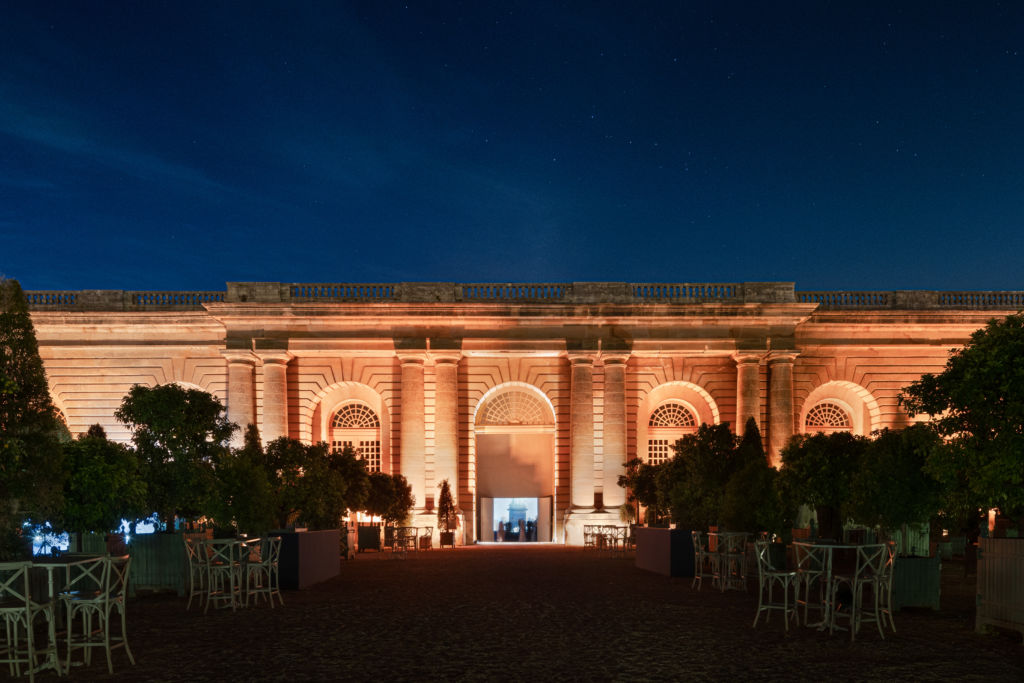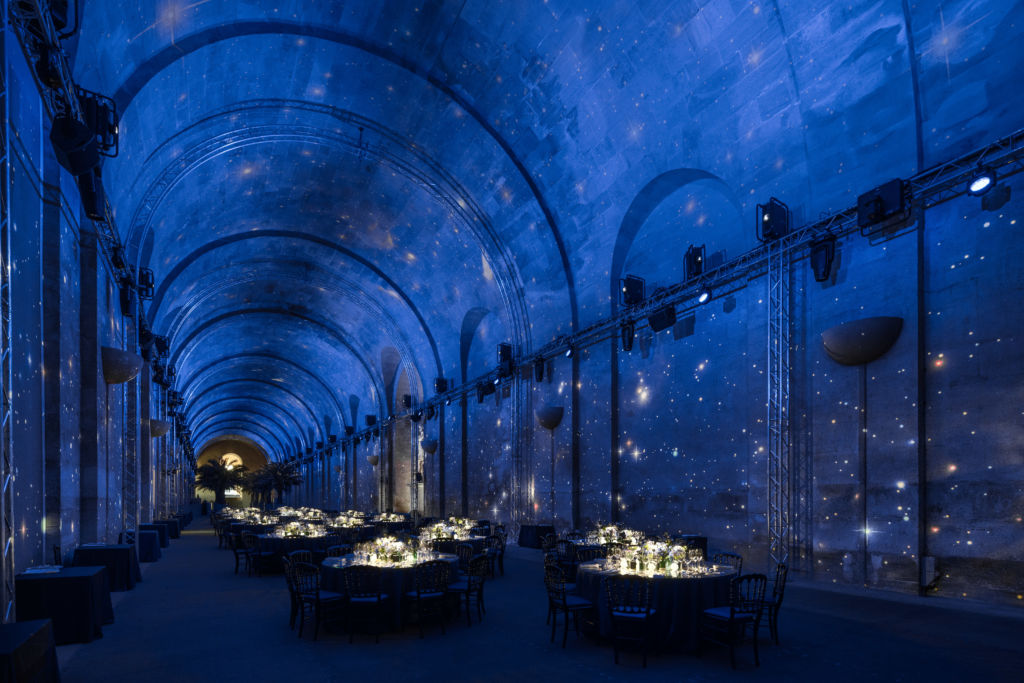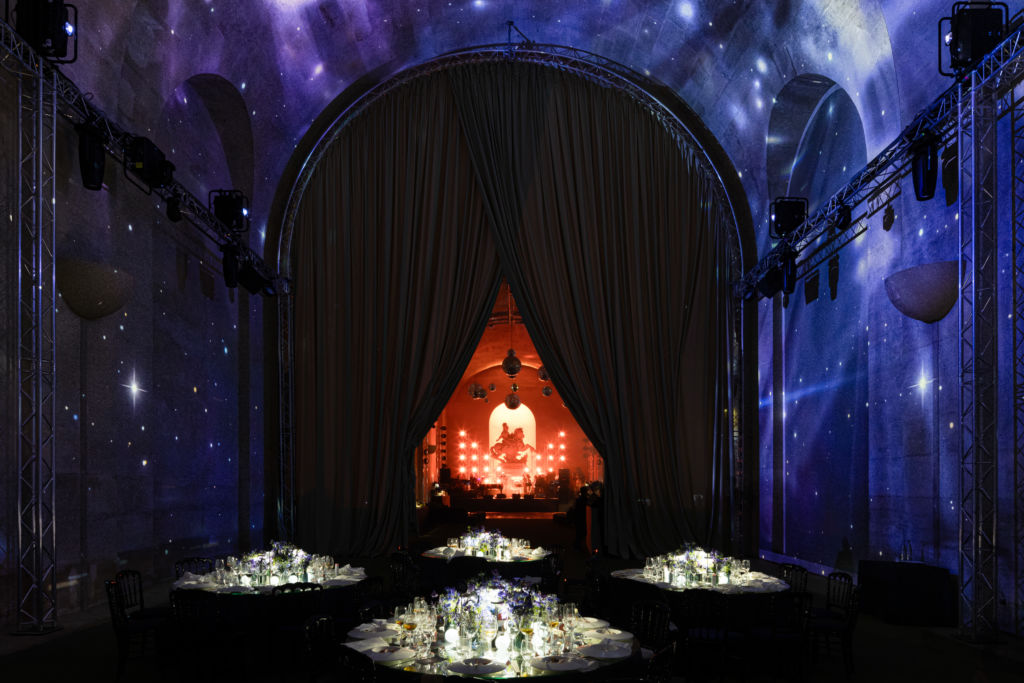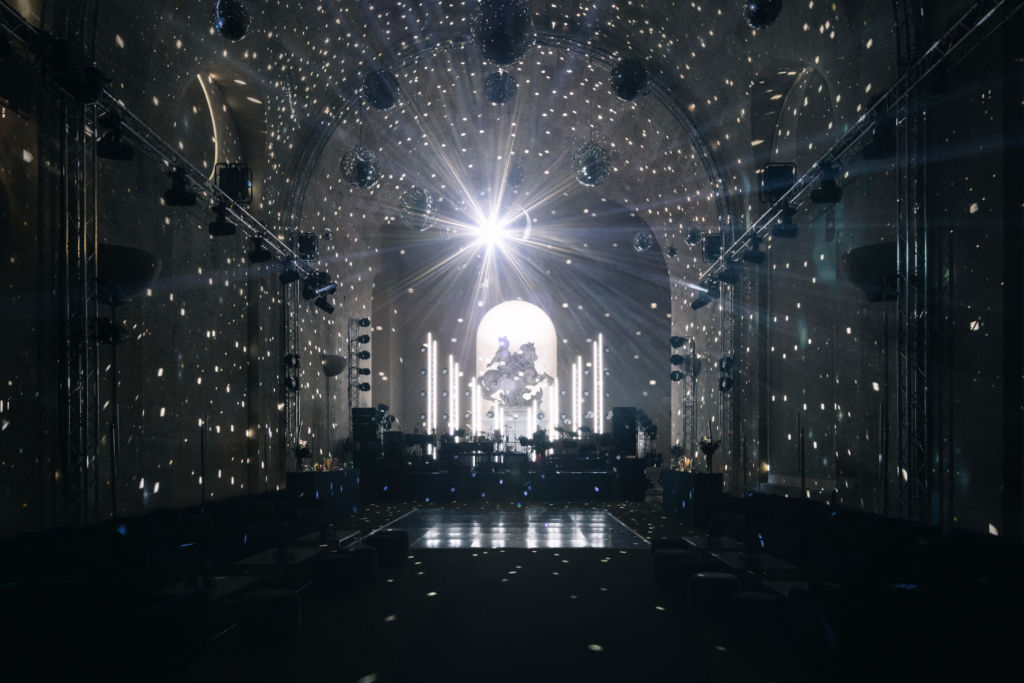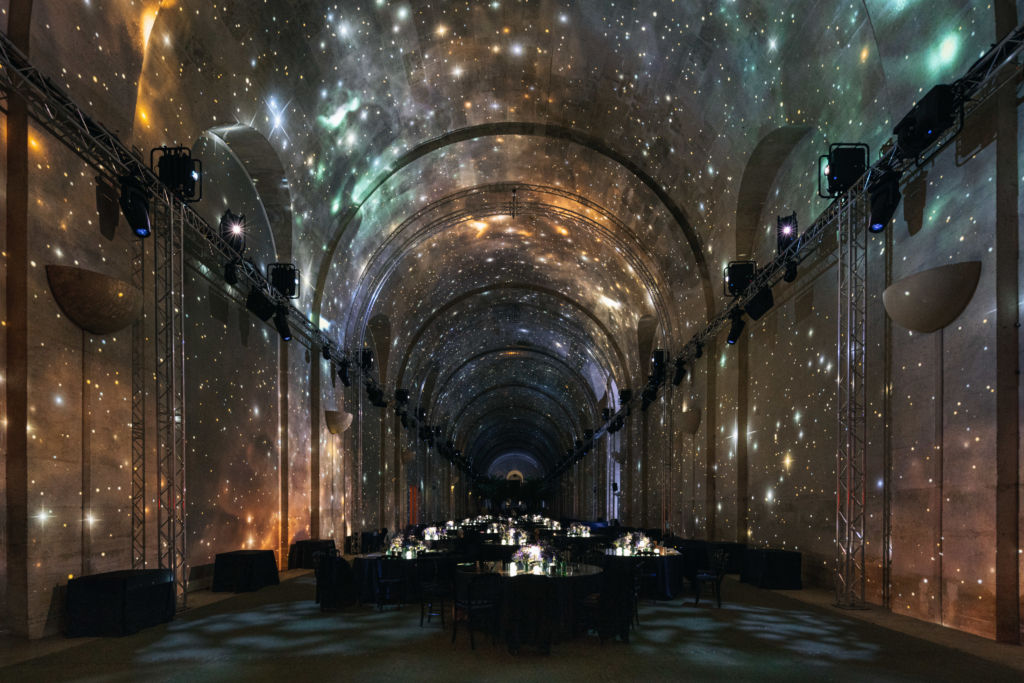 Credits
Creative Direction Visual Content
Superbien
Show Caller
Laurence Pelissier
Venue
Orangerie de Versailles
Superbien
Creative Director
Alex Mestrot
Artistic director
Morgan Beauvais
Need a partner for your next project?
Feel free to contact us!