EPHEMERA
JUNGLE PALACE
An Immersive Dining Experience in the Heart of the Jungle
Following the smash success of Under the Sea, SUPERBIEN is thrilled to announce its recent collaboration with Ephemera Group for their new and inventive immersive dining experience: Jungle Palace.
Once again, Ephemera presents a restaurant unlike any other, accessible and inspiring, this time planted deep in the heart of the jungle. The restaurant, located in Paris' 10th arrondissement in a historical location on rue de la Fidélité, marries art deco interiors with luxurious and wild vegetation.
Diners are immersed in the jungle from dawn to dusk throughout the course of their dinner, accompanied by its wide array of animals, slipping into a surreal magic forest at night as they finish their meal and return home—from waking dream to dreamy slumber.Stalks part to reveal a tiger lying in the jungle, calmly watching the guests.; plants grow verdant and take over, fauna run amuck, and fowl circle overhead.
Discover a life-size elephant hidden in the jungle and a tropical storm striking mid-meal. The jungle pauses briefly for a highlight of the historical interiors of the space, before making a rainforest return.
It is an honor to participate in the development of yet another memorable dining Parisian immersive experience at Ephemera's side, and we look forward to future collaborations.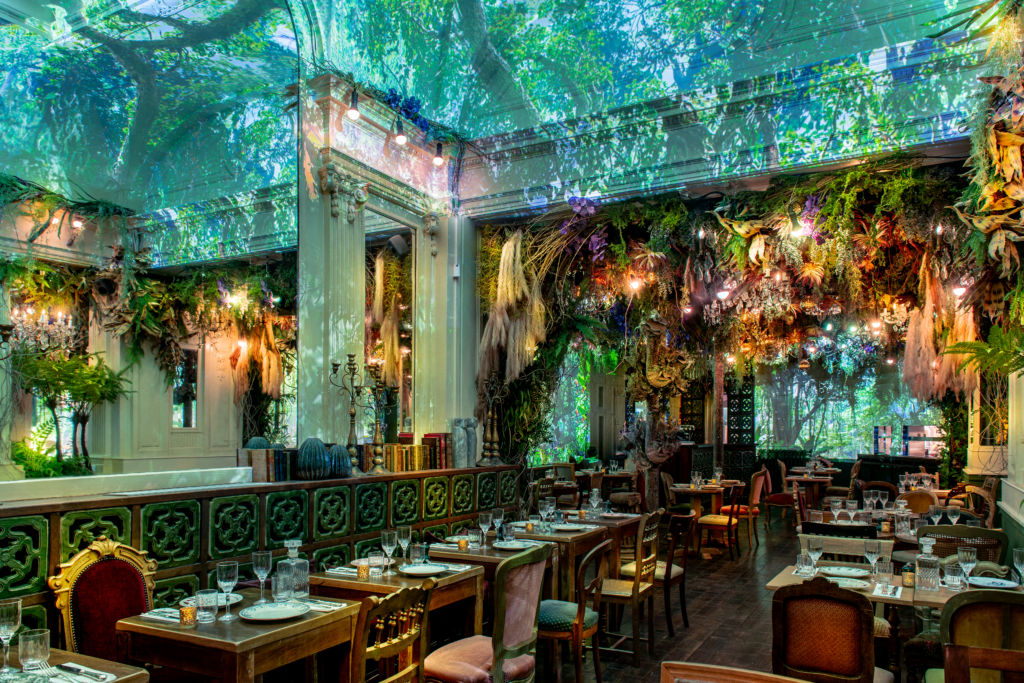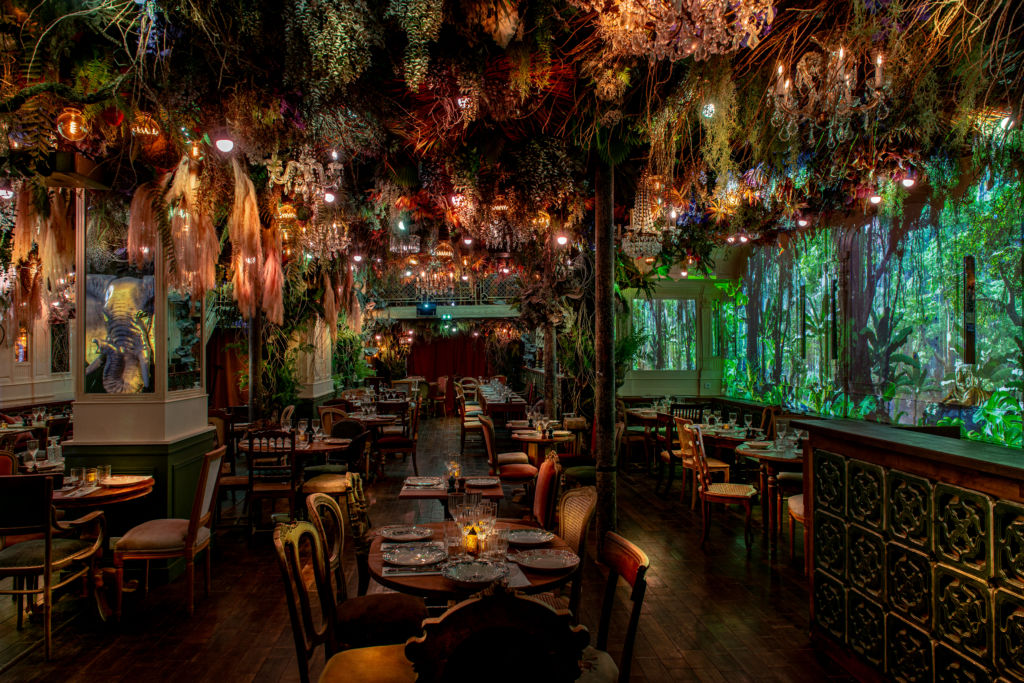 Looking for a super creative partner?
Ideate here!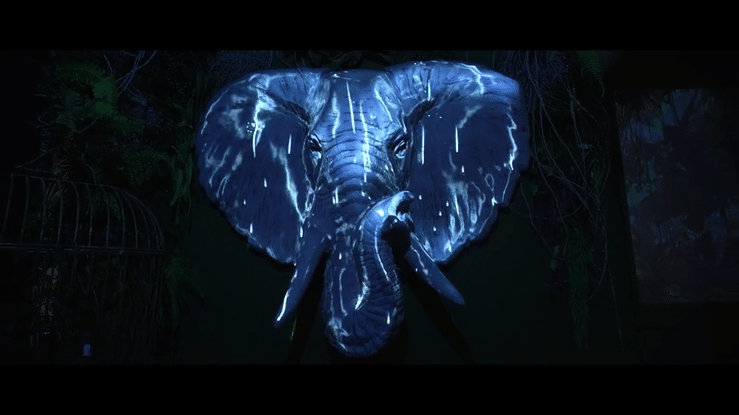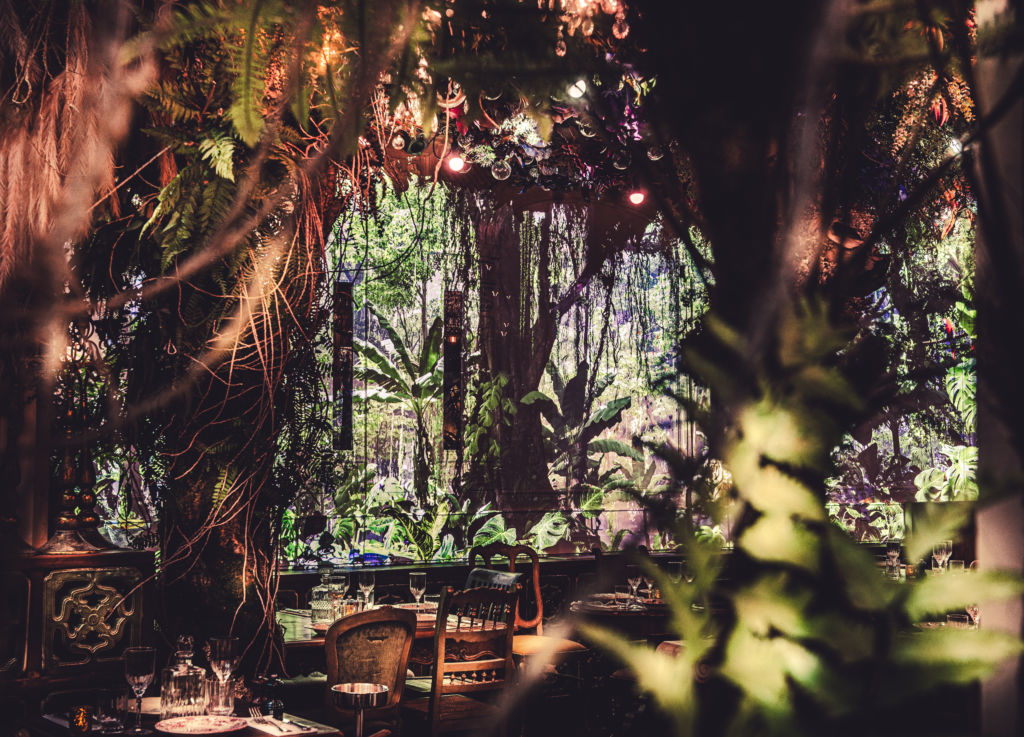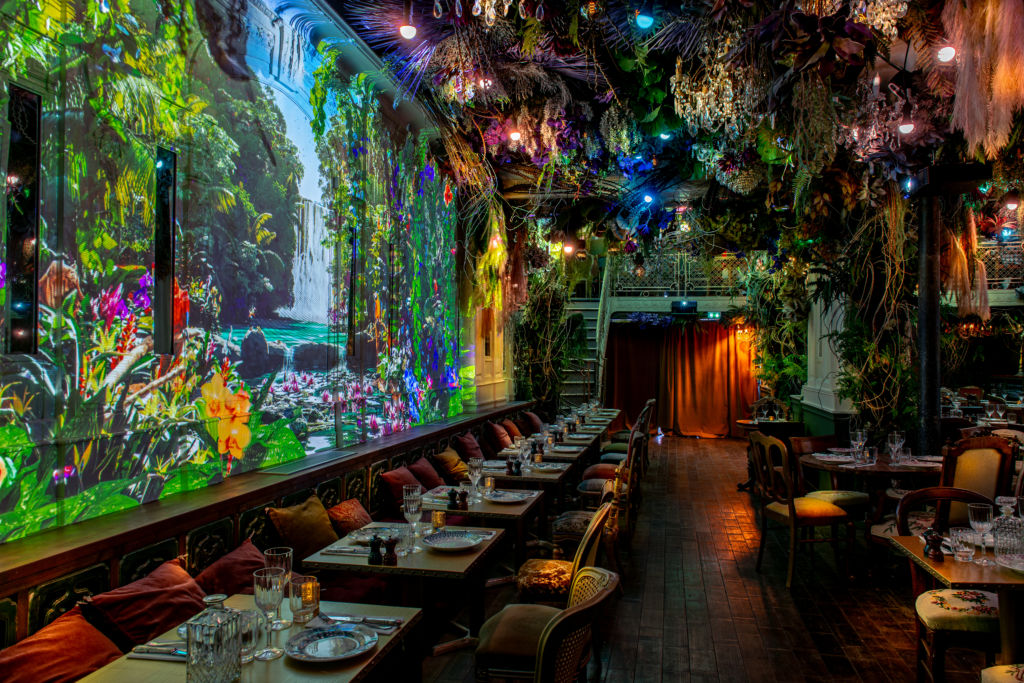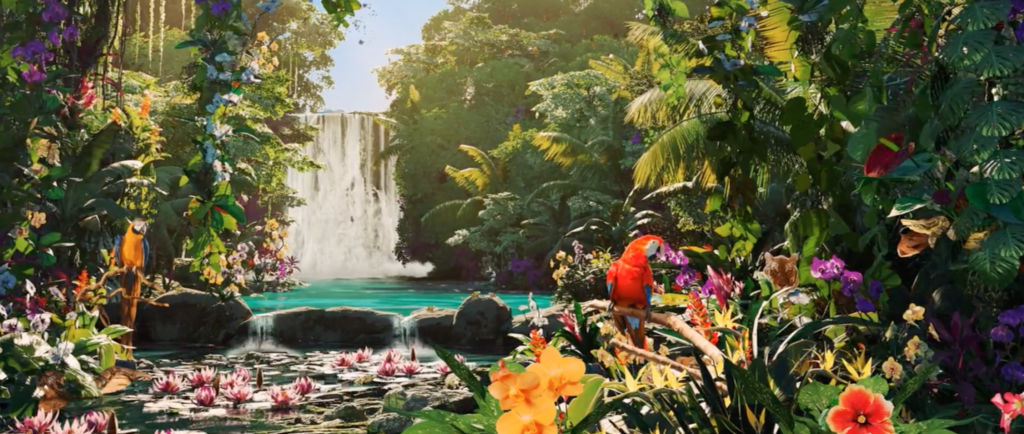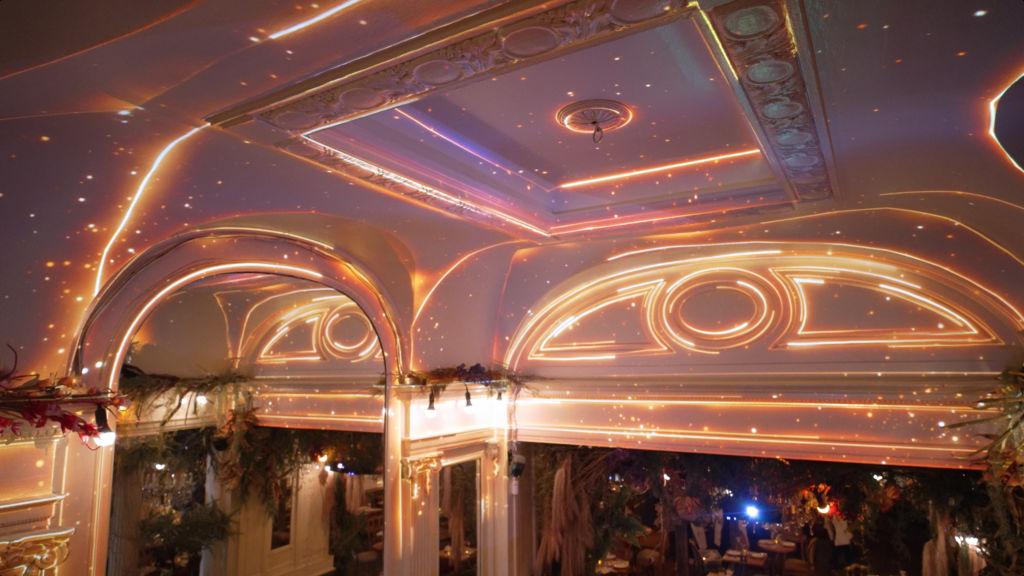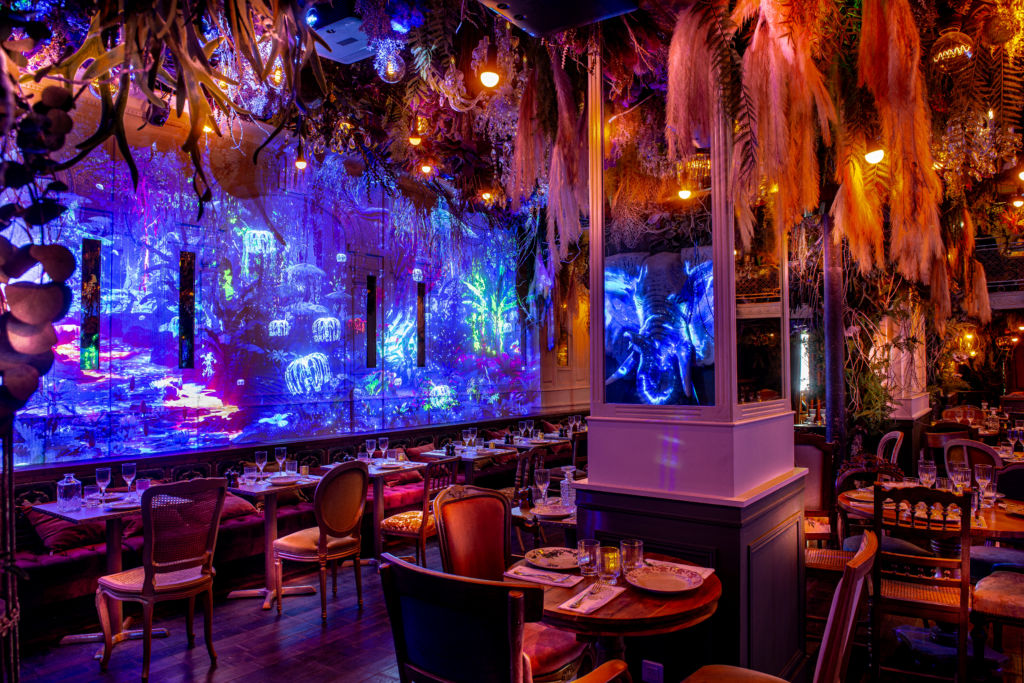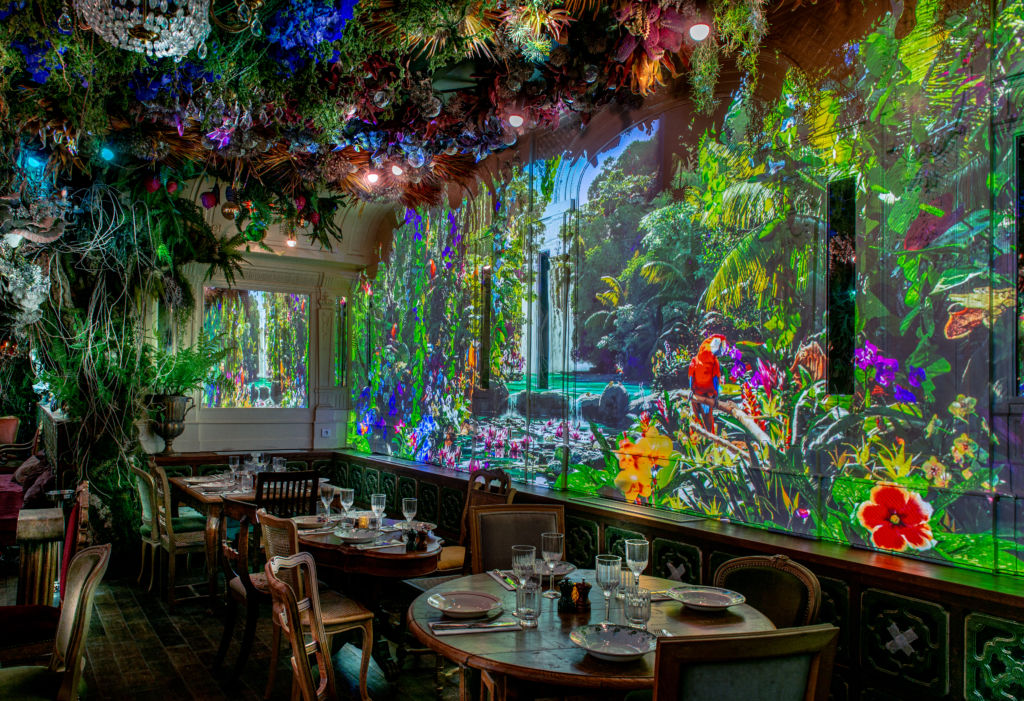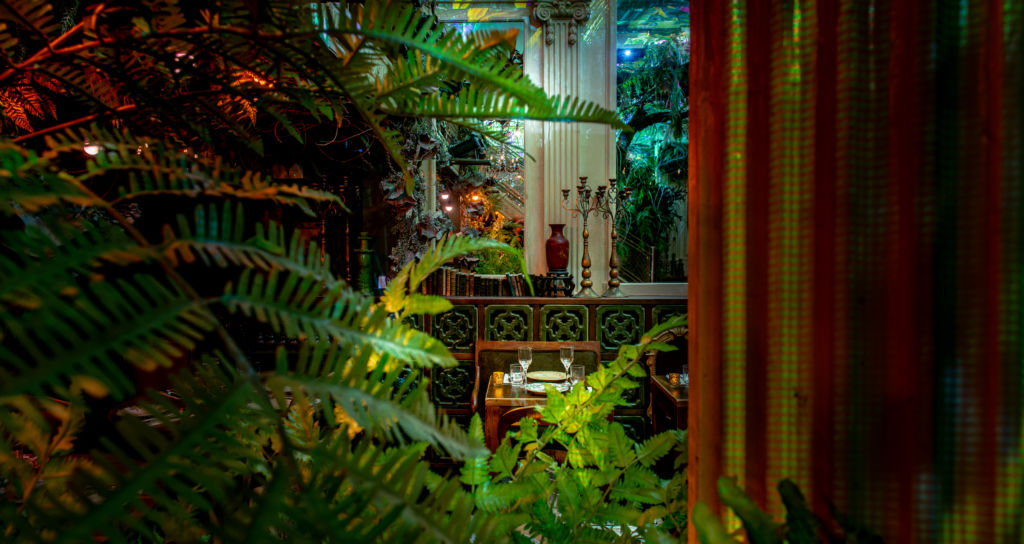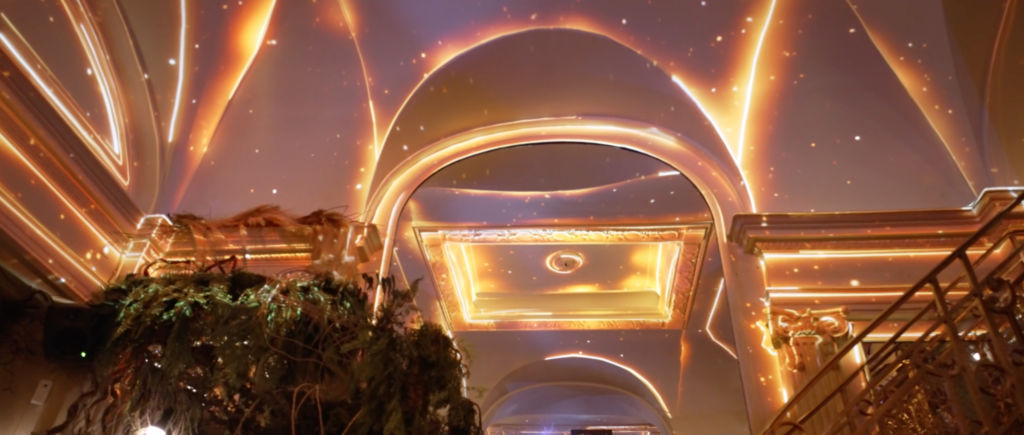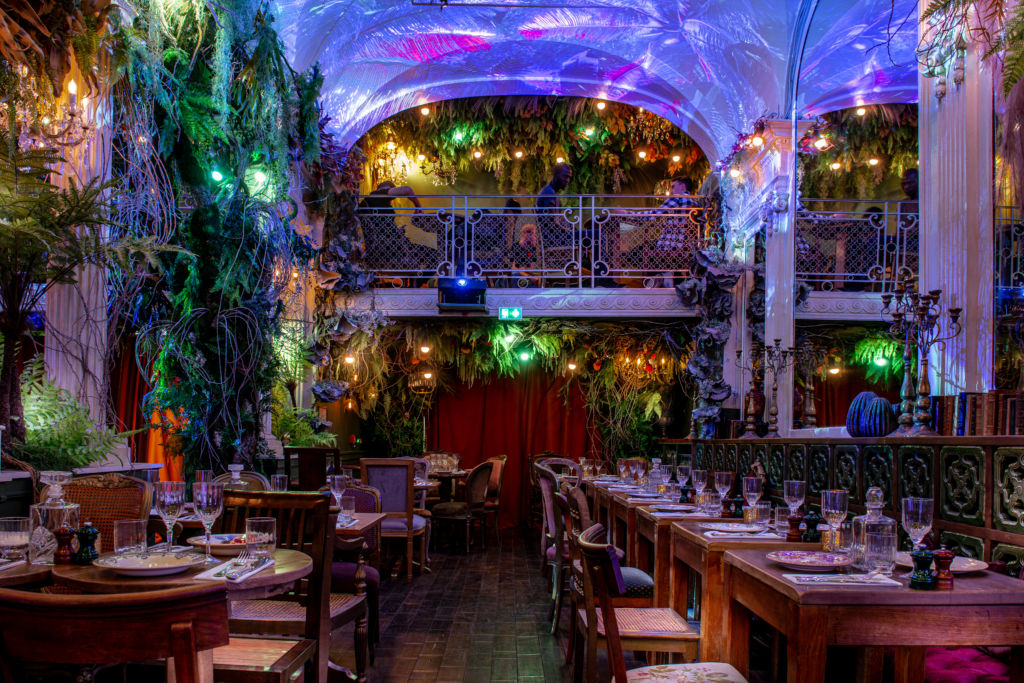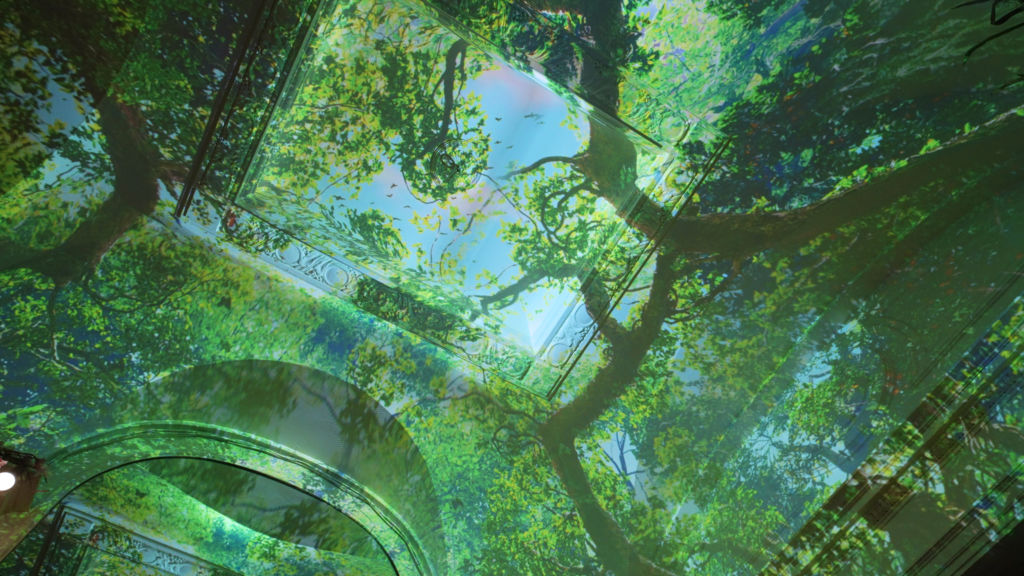 Credits
Creative Direction
SUPERBIEN
Technical Team
Fosphor
ID Scènes
Superbien
Creative Directors
Jean-Pierre Sastre
Project Director
Marie Scrignac
Lead Motion Designer
Claire Palliser
Motion Designer
Benjamin Crochet
Sophie Lambert
Benigno Perez
Alfred Perny Meziere
Nicolas Andre
Compositing and Pipeline
Jean-Brice Hubert
Music & Sound designer
Arsène Lefrançois
Light designer
Stéphane Viallon
Captation
Sebastien Desmedt
Looking for a super creative partner?
Ideate here!