JAEGER-LECOULTRE
THE GOLDEN RATIO
A Fountain Projection for the Watches & Wonders' Unveiling of the Reverso
For the 2023 edition of Watches and Wonders, Jaeger-LeCoultre turned to SUPERBIEN to create a spectacular and innovative water show that inspired awe and entice visitors to learn more about the show-stopping Reverso, the Maison's new timepiece iconic creation that draws its inspiration from the Golden Ratio.
Inspired by the agora of Ancient Greece, an arena for the exchange of knowledge and  discoveries related to time and space, the installation divulged a prolific water show featuring the Greco column and the central monument of each ancient agora, water acting as both a screen for the accompanying projects and a symbol for the source of creativity.
The projections detailed a four-part film tracing humankind's efforts to define the universal laws of beauty, and how nature inspires this quest to provide meaning, rules or predictability for its wiliness and limitless beauty. 
The images were peppered with outlines of the ancient agora, equations for the Golden Ratio, celestial spheres and polygons, the Vitruvian Man, and more, all relating back to this endless pursuit to understand beauty, and the Jaeger-LeCoultre Reverso inspired by this indomitable fervor. 
A huge Thank You to Jaeger-LeCoultre for enabling SUPERBIEN to work on this inspiring innovative show and for trusting our creative vision!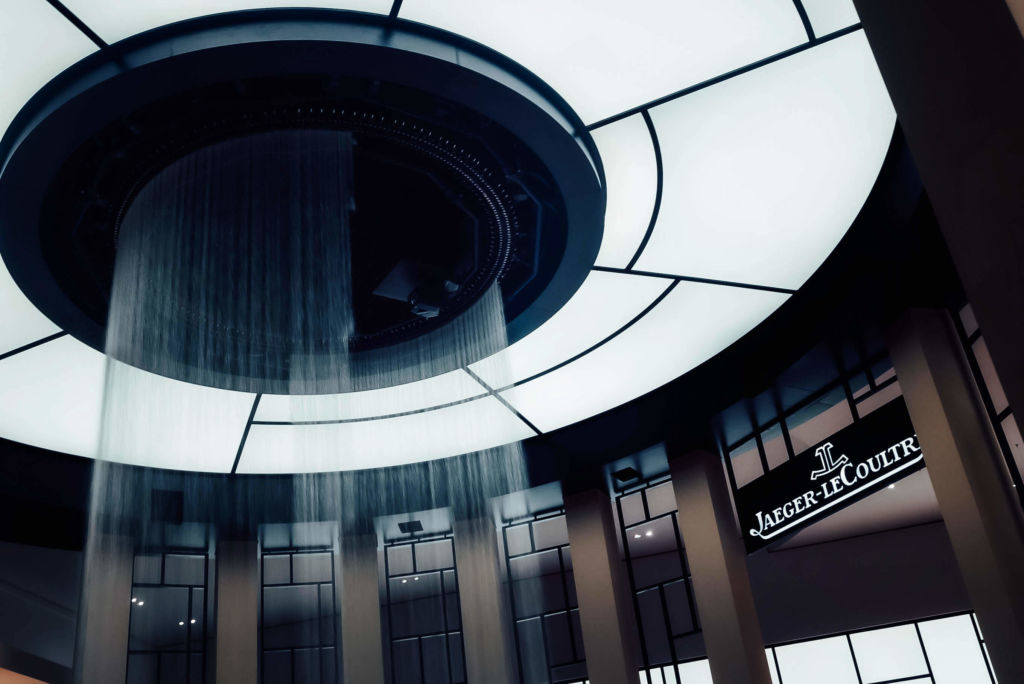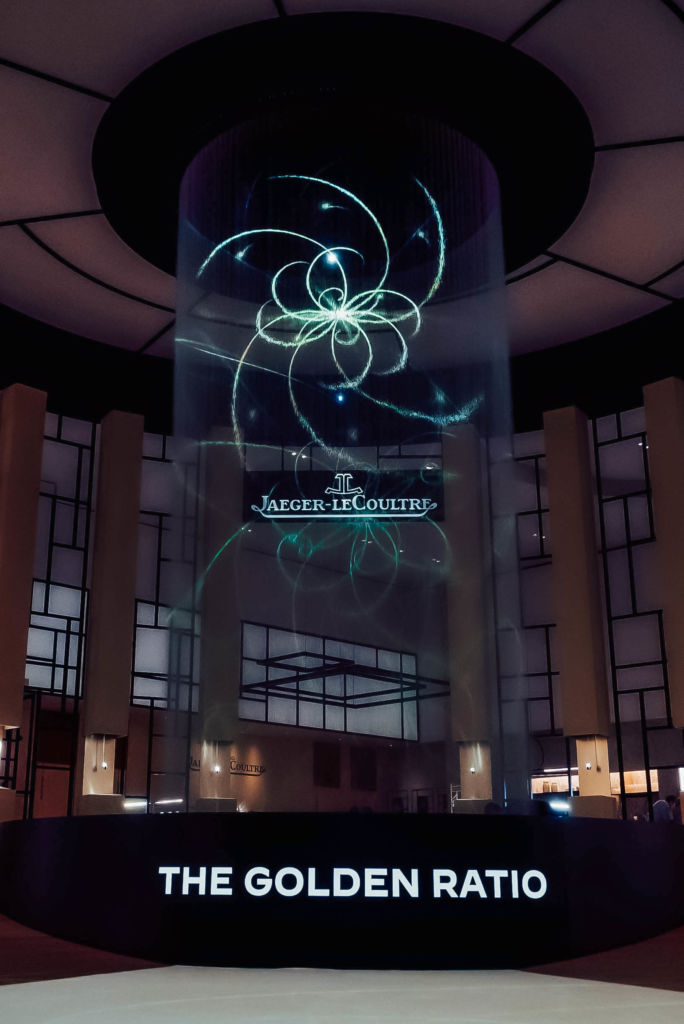 Need a partner for your next project?
Feel free to contact us!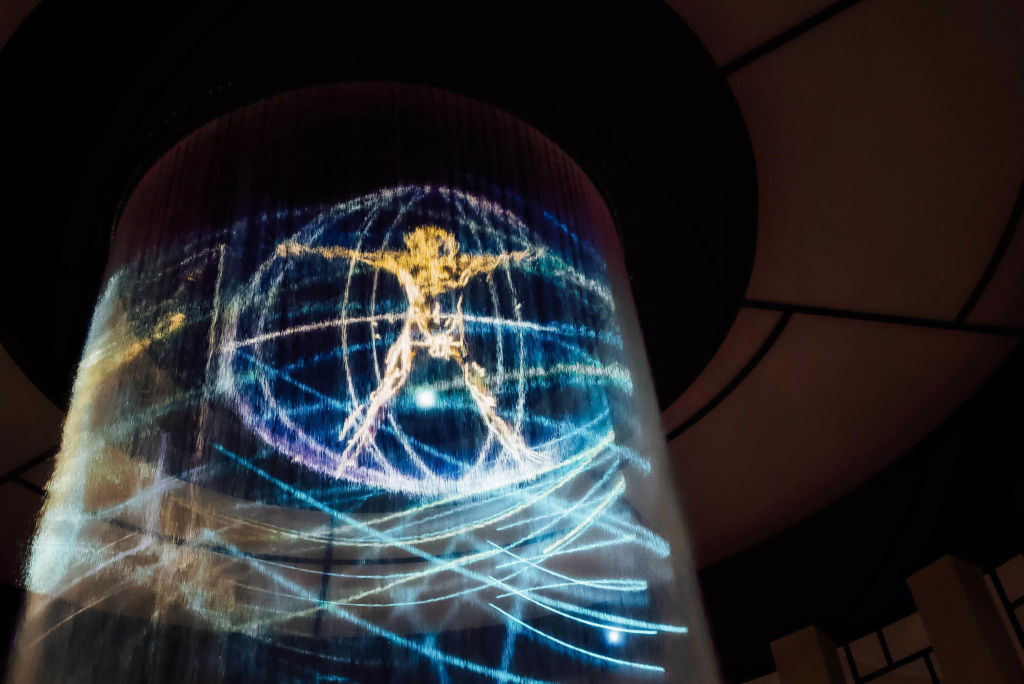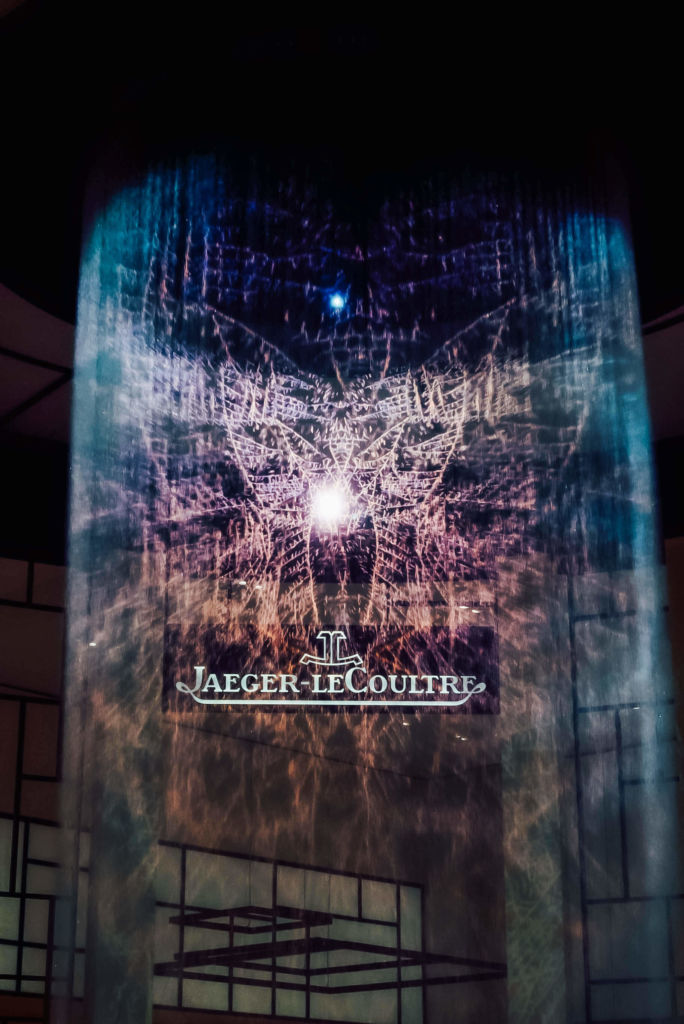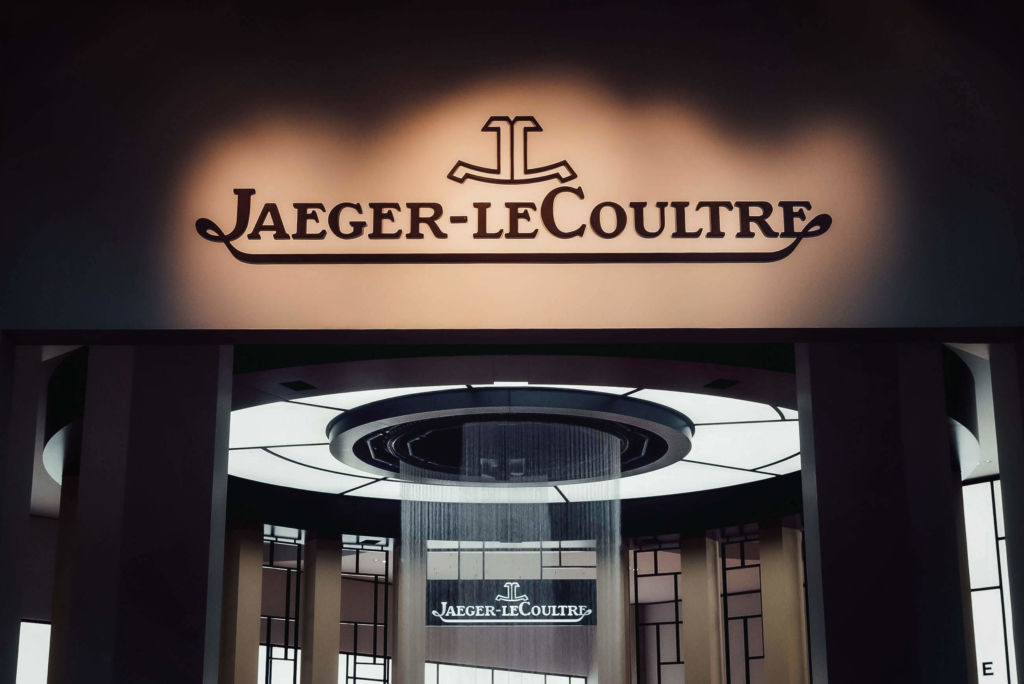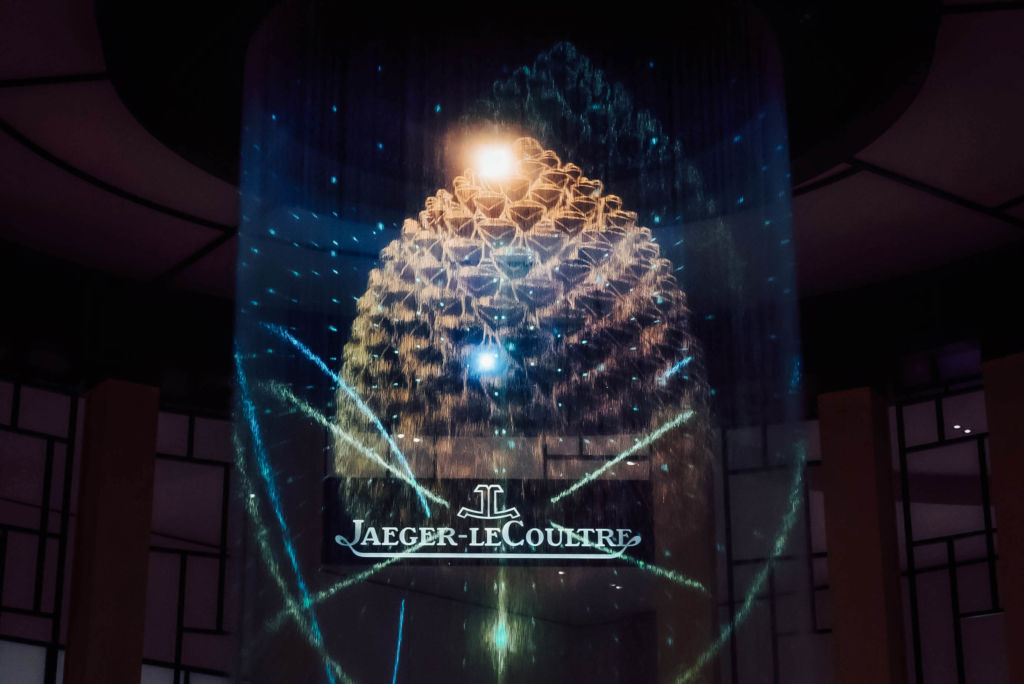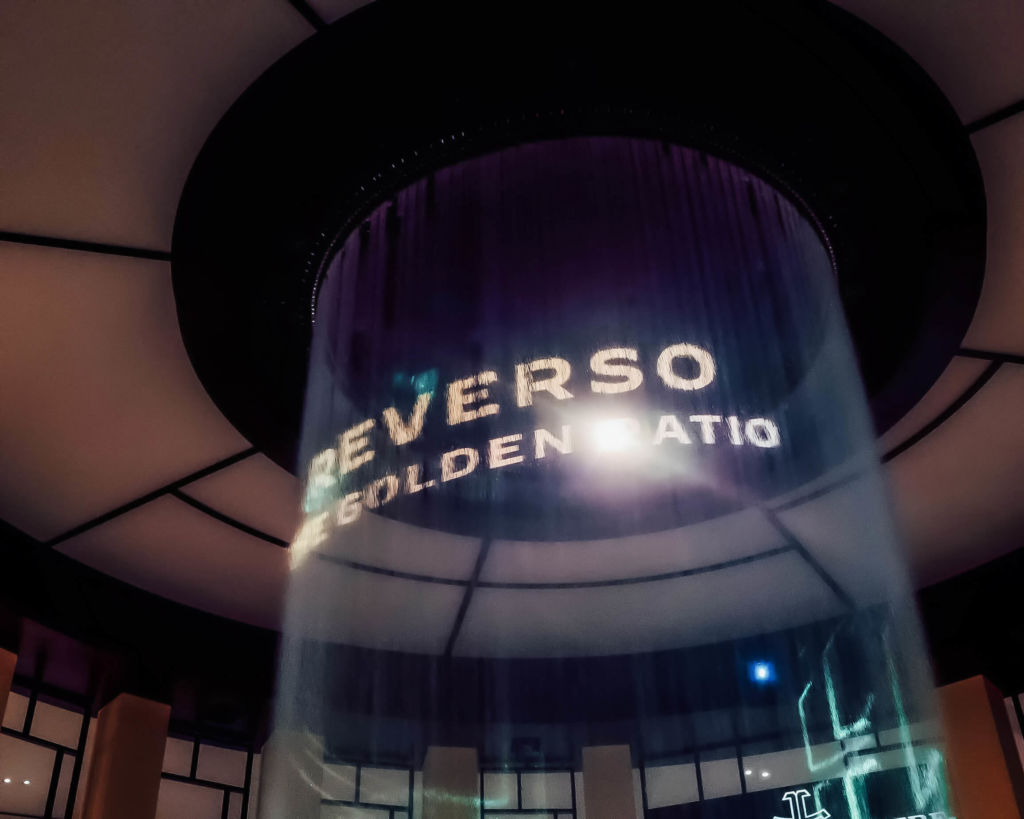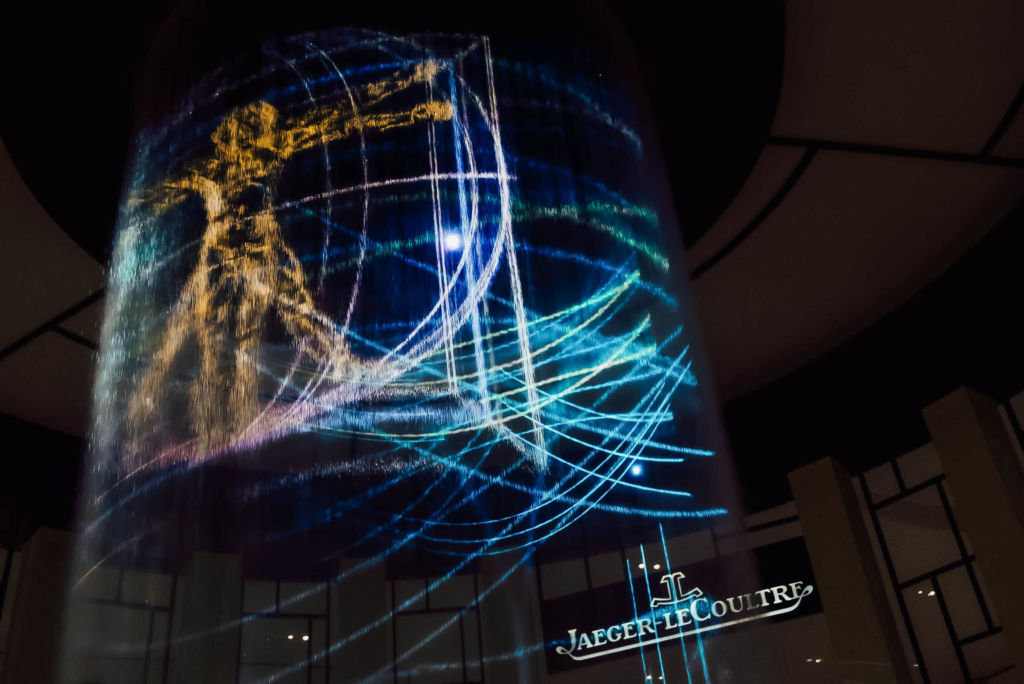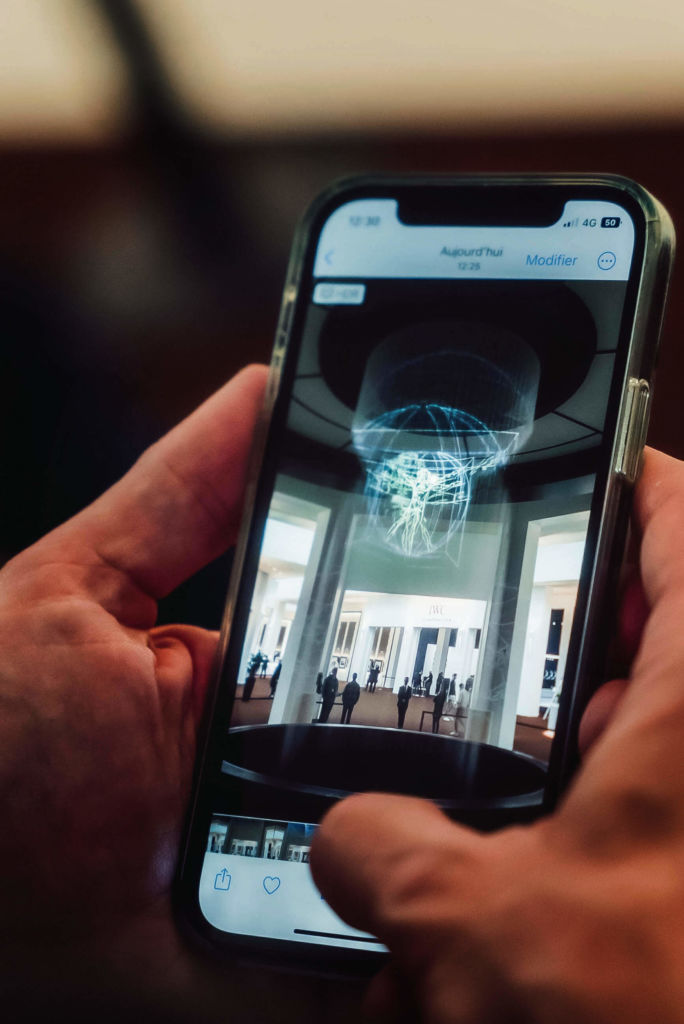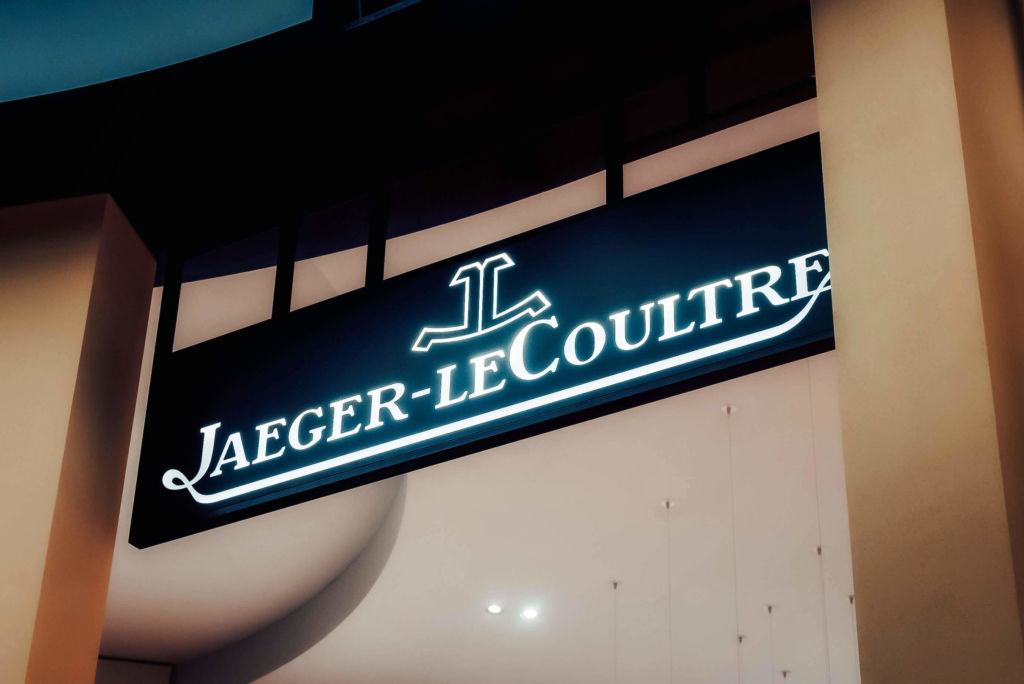 Credits
Creative Direction
SUPERBIEN
Venue
Salon Watches & Wonders Geneva
Technical Partners
Fosphor
Aquatique Show

Superbien
Creative Director
Audrey Baldacci
Account Director
Vincent Caussé
Project Director
Baptiste Perrier
Project Manager
Siloé Hermile
Production Director
Marie Besse
Technical Directors
Ivan Dazin
Stéphane Trinh
Artistic Director
Jérémy Cormier
Lead Motion Designer
Jeff Descoubes
Motion Designers
Morgan Beauvais
Martin Bouffanges
Fabien Nowak
Benoit Dal
Technical Supervisor
Jean-Brice Hubert
Music Composition
Tokio Myers
Need a partner for your next project?
Feel free to contact us!