IMMERSION
OCEANO MONACO
FROM ARCTIC TO ANTARCTIC
Enter "Immersion season 2" an immersive and interactive journey in the middle of the polar worlds.
The Oceanographic Museum's new exhibition offers a five-step immersion in the heart of the Arctic and Antarctic. You will be able to meet the great explorers who have ventured there, the species that have adapted to these extreme environments, the people who have chosen the Great North to live there, and the researchers who are advancing science.
The "IMMERSION" room included in this 2-year exhibition is the highlight of the visit, offering 650 m2 of projection space so that the audience can experience the beauty but also the fragility of the polar worlds up close.
"POLAR MISSION" is part of the exhibition and was made in collaboration with Dreamed By Us, Kistudios, and ID Scènes, it includes our interactive design on a matte painting of 8 meters high creating an interactive playground for the audience.
The visitor is propelled into the heart of polar landscapes where he can experience 6 emblematic scenes: from the North Pole in the company of a she-bear and her cubs, the South Pole where visitors come across whales, to a wonderland that ends in the dreamlike polar aurora. A voice-over is present in each picture to remind us of the fragility of this ecosystem and the threats to these species.
It is because healthy poles are absolutely essential to the balance of the planet Earth that Prince Albert I, at the turn of the 19th century, and H.S.H. Prince Albert II, today, have made these extreme territories part of Monaco's DNA. The Oceanographic Institute for one, the Prince Albert II Foundation for the other. This great exhibition is a new illustration.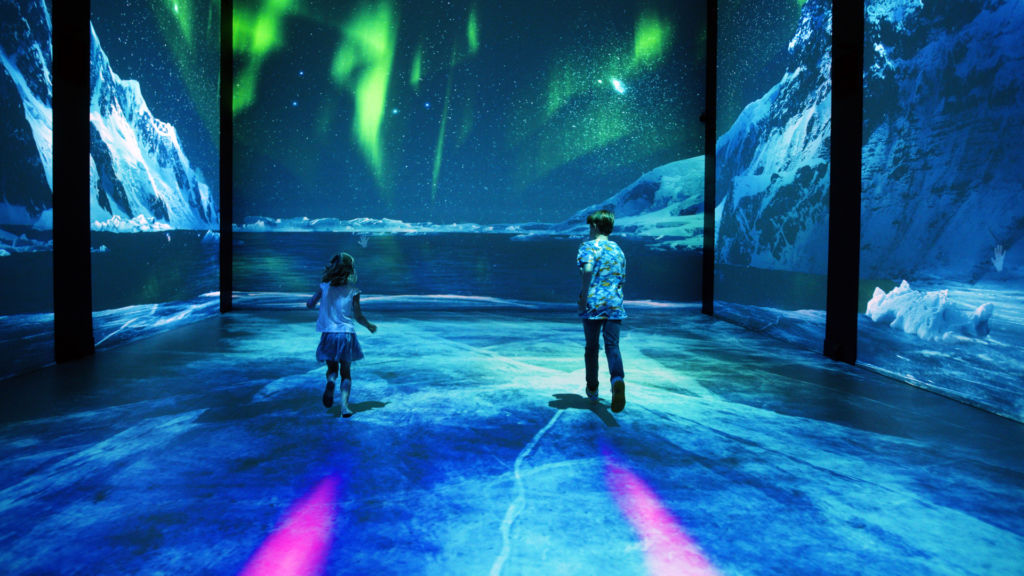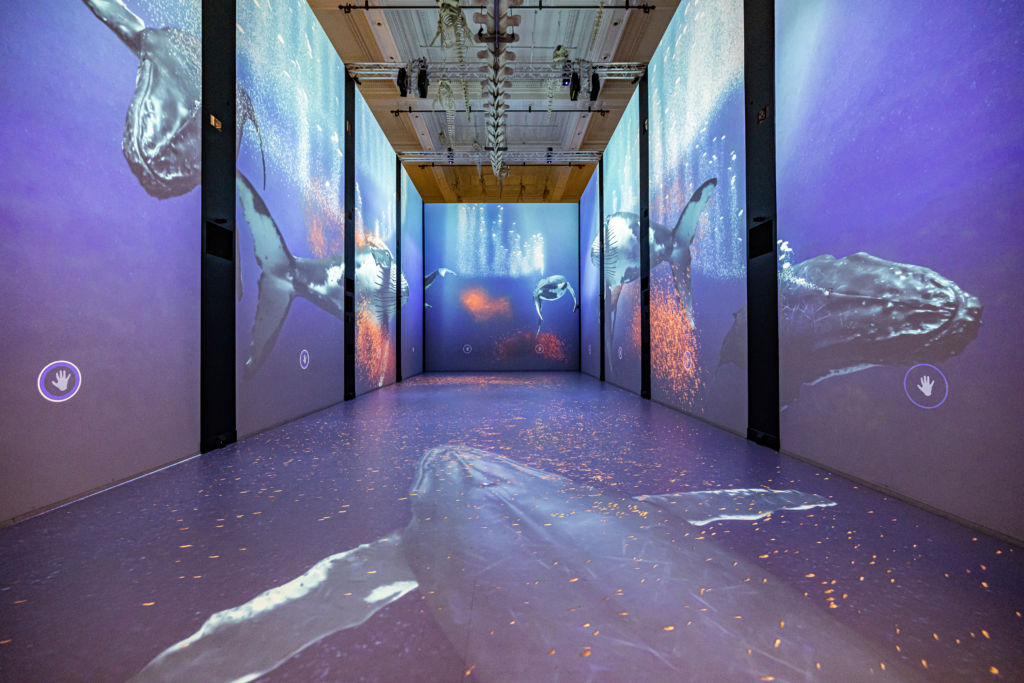 Need a partner for your next project?
Feel free to contact us!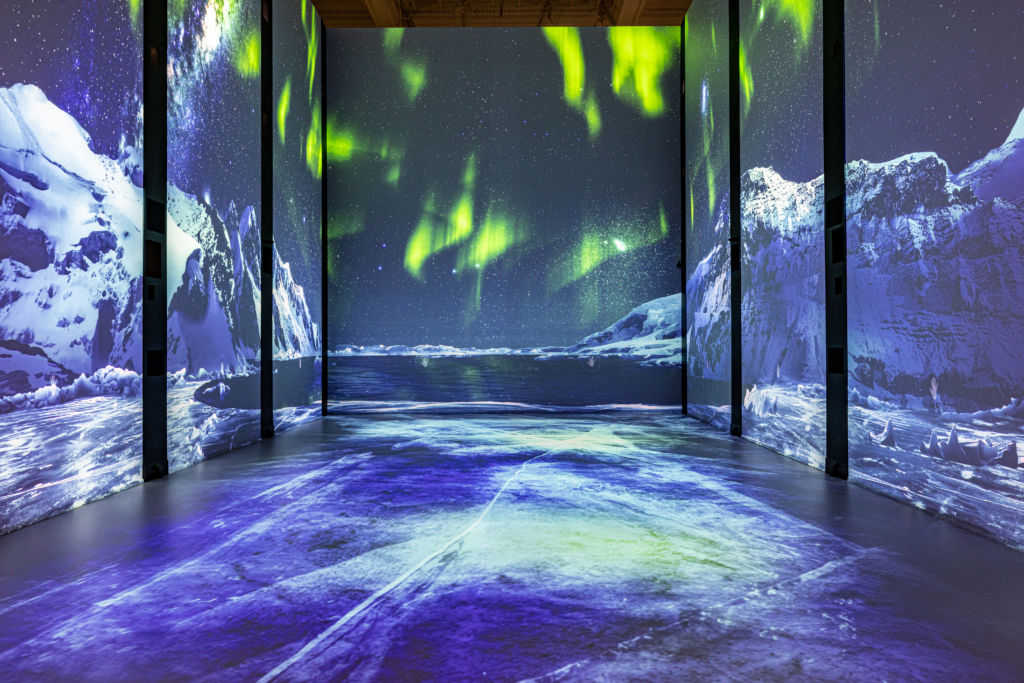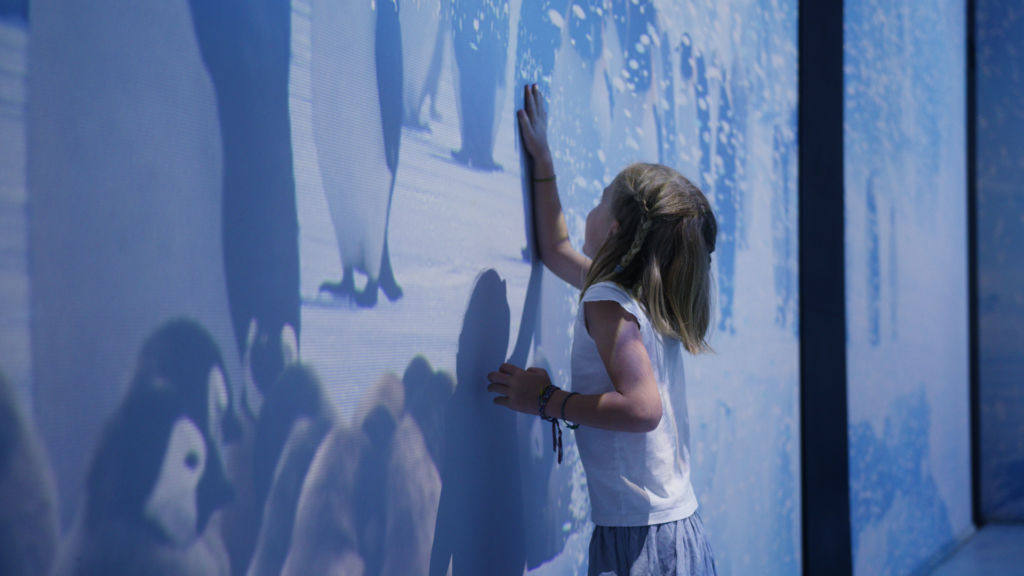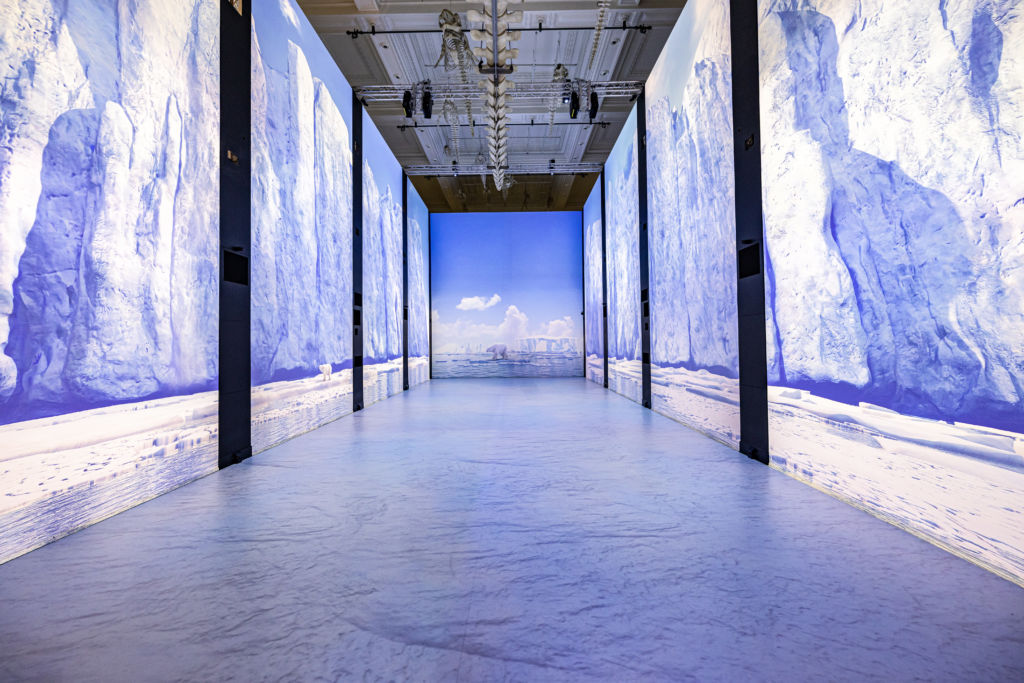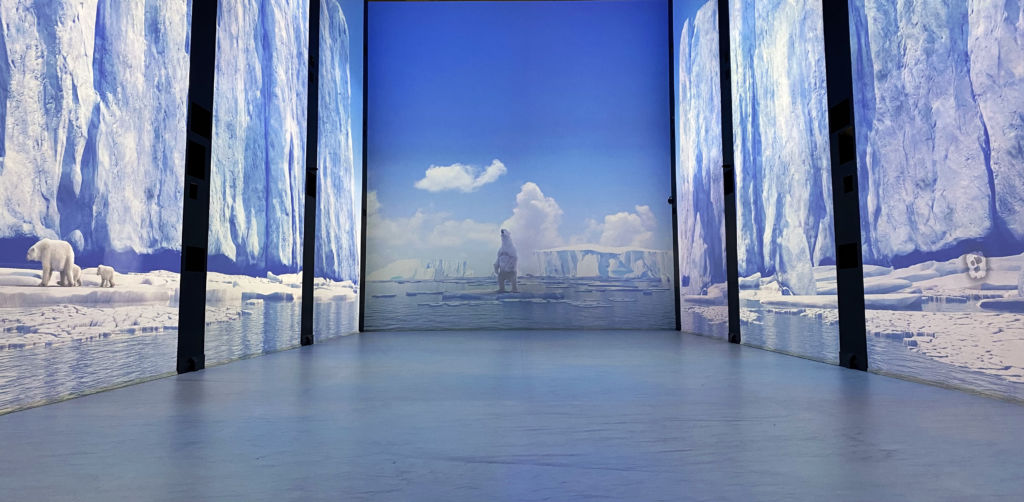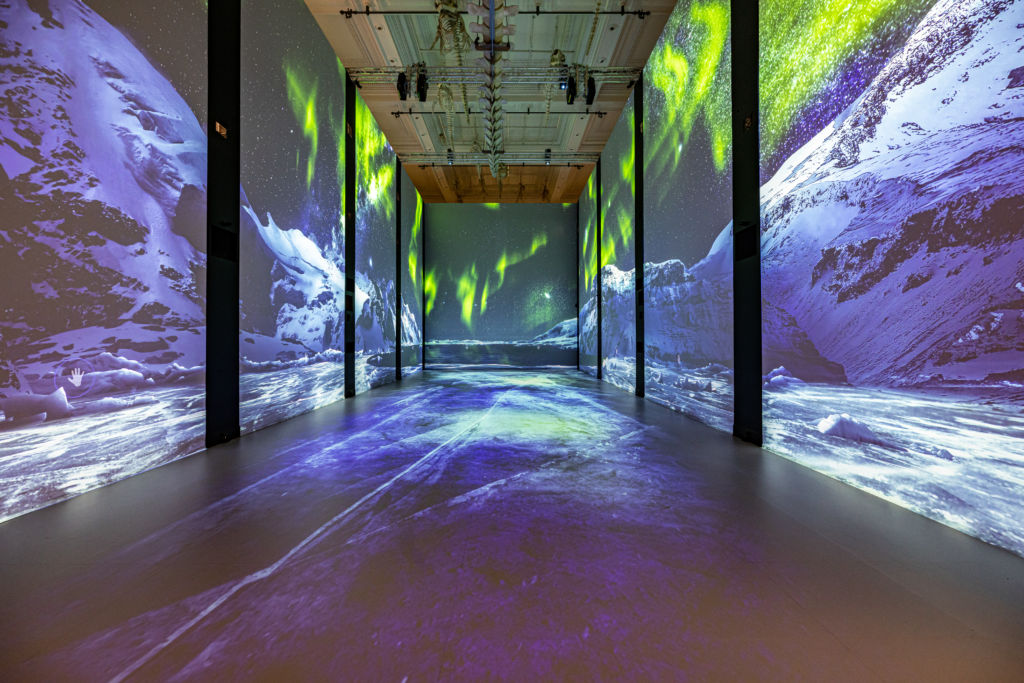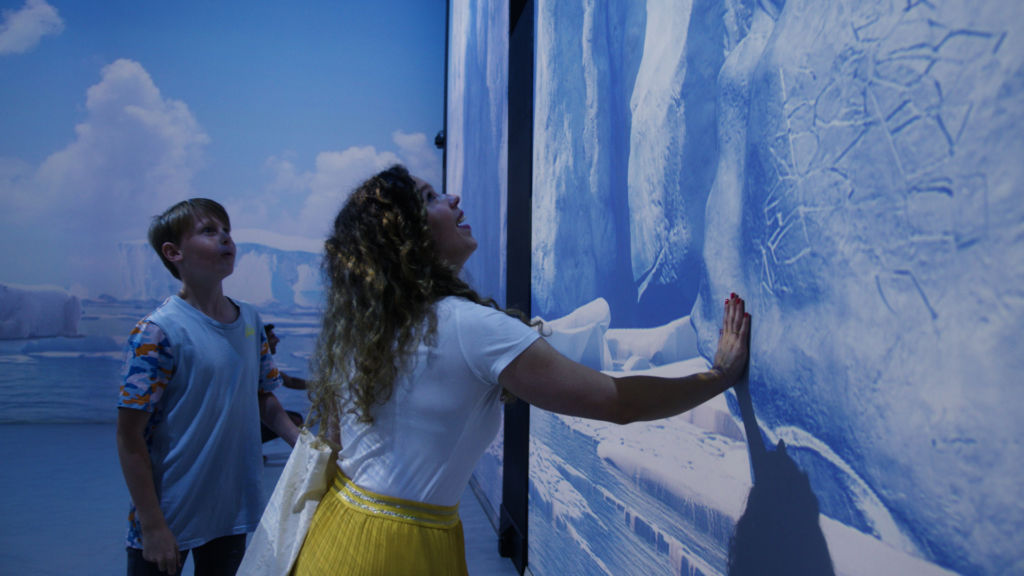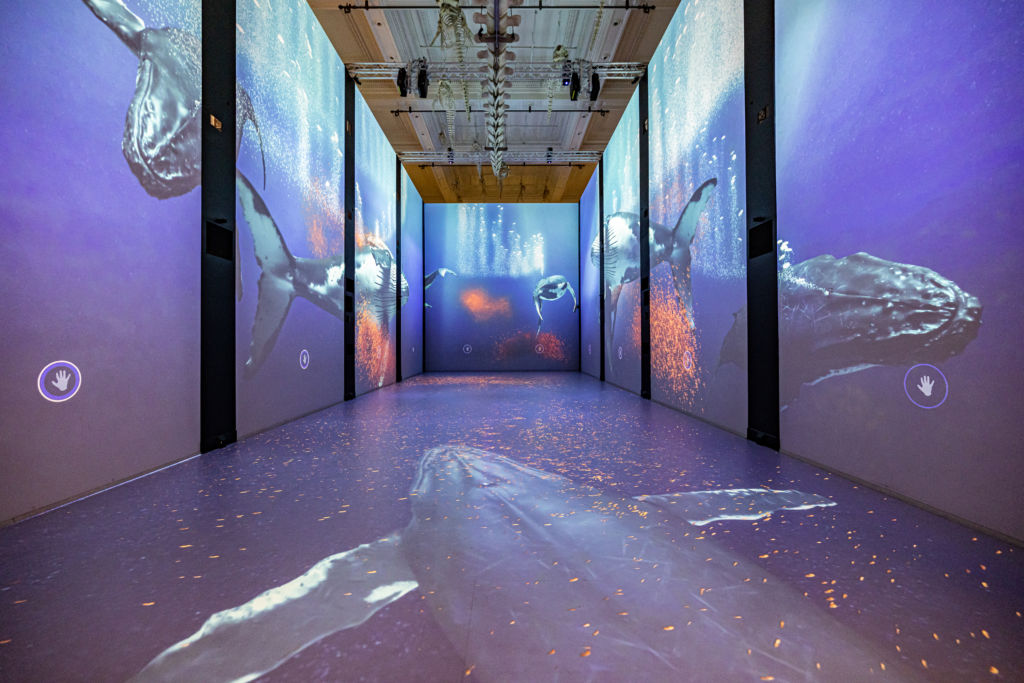 Credits
Artistic Direction - Scenography Concept - Storytelling Concept
Olivier Ferracci & Nora Matthey de l'Endroit - Dreamed by us
Content Director
Olivier Ferracci & Nora Matthey de l'Endroit - Dreamed by Us
Interactive Content Supervision
SUPERBIEN
Artistic Direction for Real-Time Content
SUPERBIEN
Project Manager
Roberto Vittorelli - Dreamed By Us
Video Content & Matte Painting
Ki Studios
Graphic Design
Camilo Duriez
French Voice
Jean-Philippe Renaud
English Voice
Tania Farchy
Projection, Media Server, Show master
ID Scenes
Photo Credits
Dreamed by Us
The Oceanographic Museum of Monaco
Sound Design
Pierre Caillot
Sound Effects
Grégory Vincent
Superbien
Artistic Director
Alex Mestrot
Project Director
Sylvain Billion
Project Manager
Gabriel de Montrichard
Interactive Content
ArchiReality & Ino Studio
Interactive Design & Real-Time Development
DreamCorp
Need a partner for your next project?
Feel free to contact us!