Biotherm
Play With Purpose
Dive Into Blue Beauty XP With the Renowned French Maison
For our second retail experience in collaboration with French beauty brand Biotherm, SUPERBIEN and AC3 Studio created an interactive gaming experience all about plankton, the leading ingredient in the house's line of products for skin enhancement and regeneration.
Greeted by a monolithic, eight-foot-tall screen animated by an ever-shifting, shimmering and mesmerizing shape inspired by plankton and diverse natural beauty ingredients, users enter the Biotherm boutique and drift to the further end of the store to begin their journey with two interactive screens.
From the Greek word for 'drifter' or 'wanderer,' plankton are microscopic organisms carried by tides and currents, and cannot swim well enough to move against these forces. Truly giving meaning to the experience 'to go with the flow,' this small but mighty material gets paired with the user's choice of one of six powerful ingredients—hyaluronic acid, retinol, bioceramides, pro-retinol, vitamin C or pro-xylane—via interactive screens to create a unique combination for their skin. 
The result, a live-generated protean orb that glistens and bobs, can be downloaded by scanning a QR code, and can be customized as their avatar for an interactive gaming experience; top twelve players get their marine creation featured on the leaderboard!
Thank you to Biotherm for working with us once again in bringing the Blue Beauty of the Sea to life!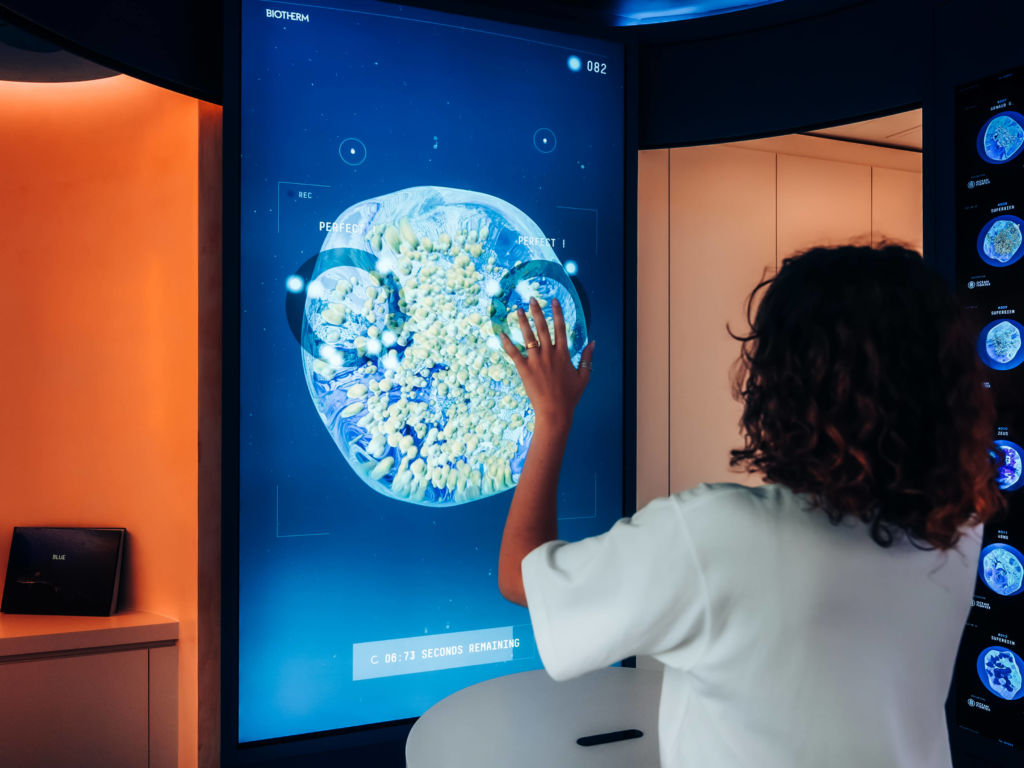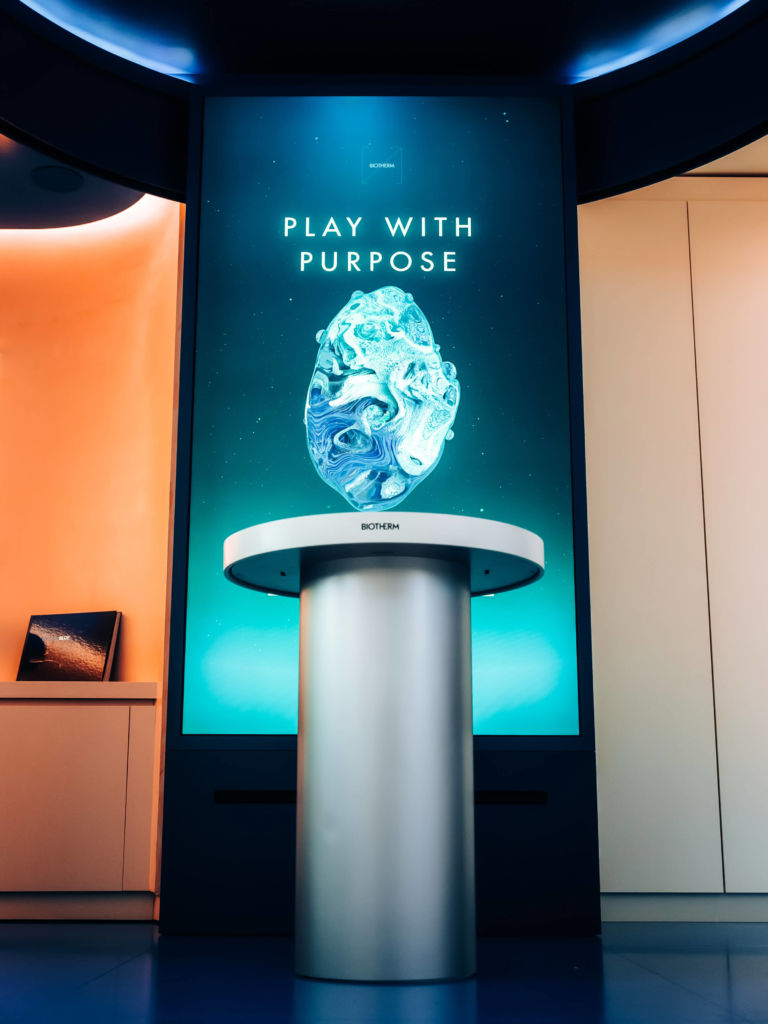 Looking for a super creative partner?
Ideate here!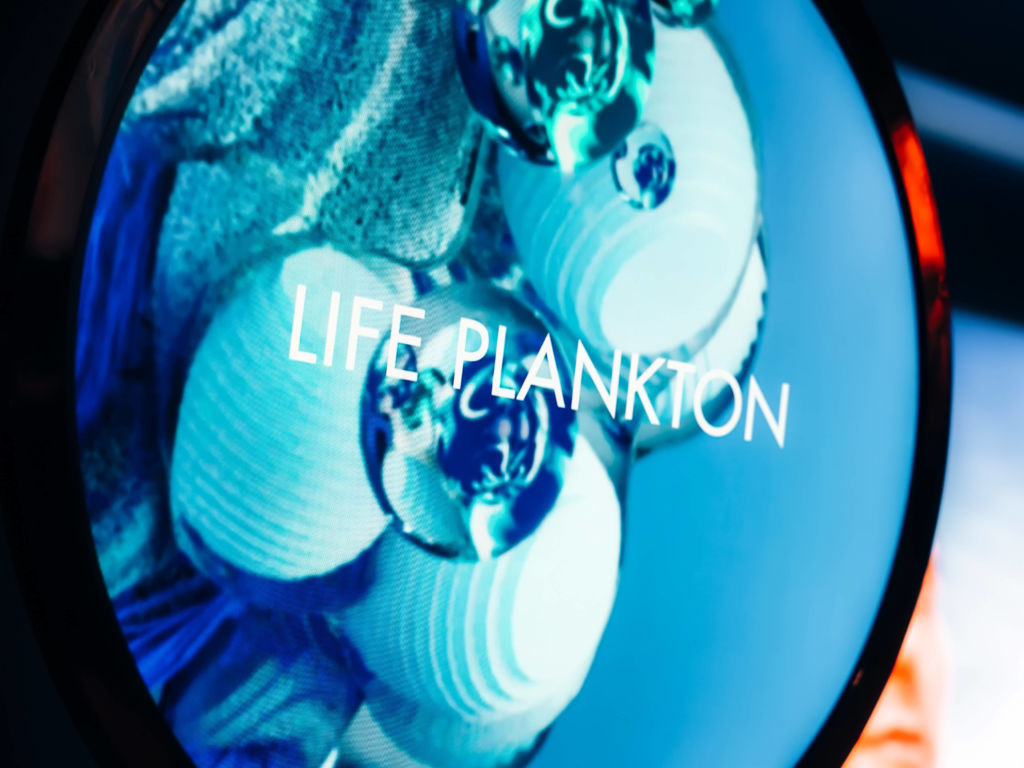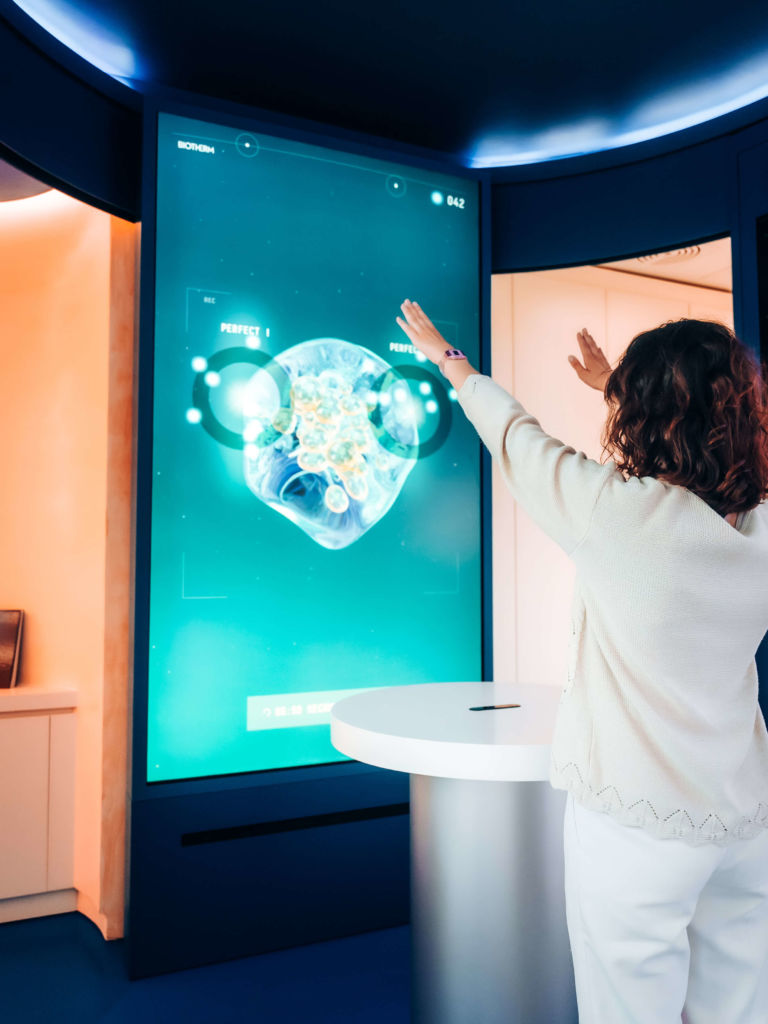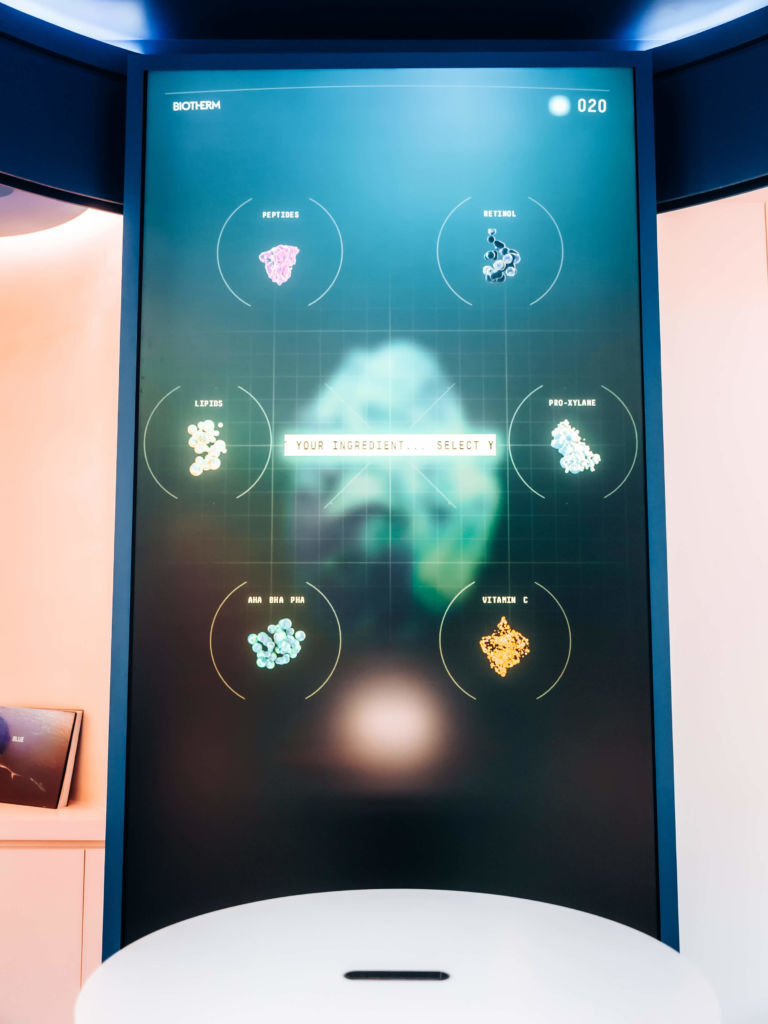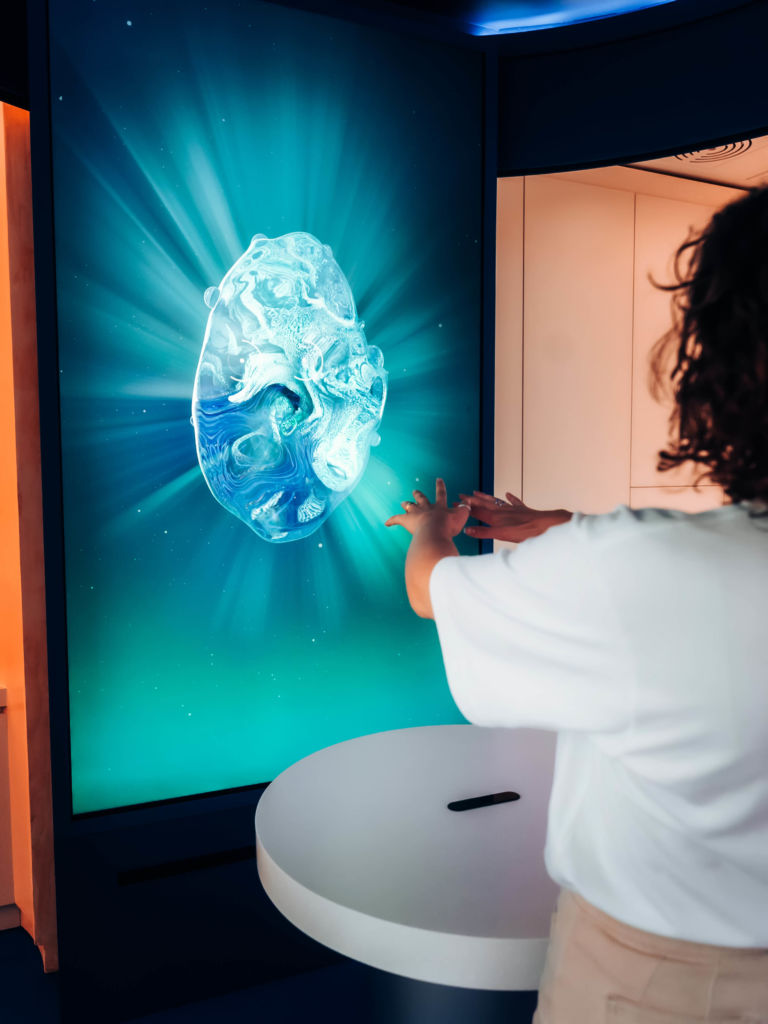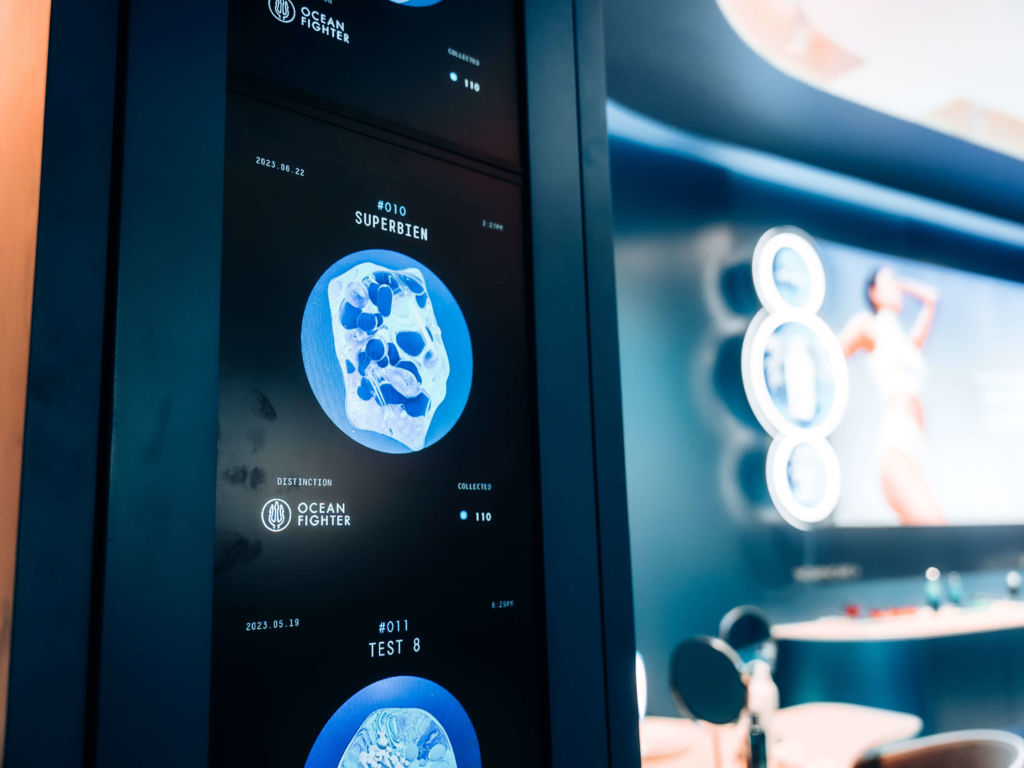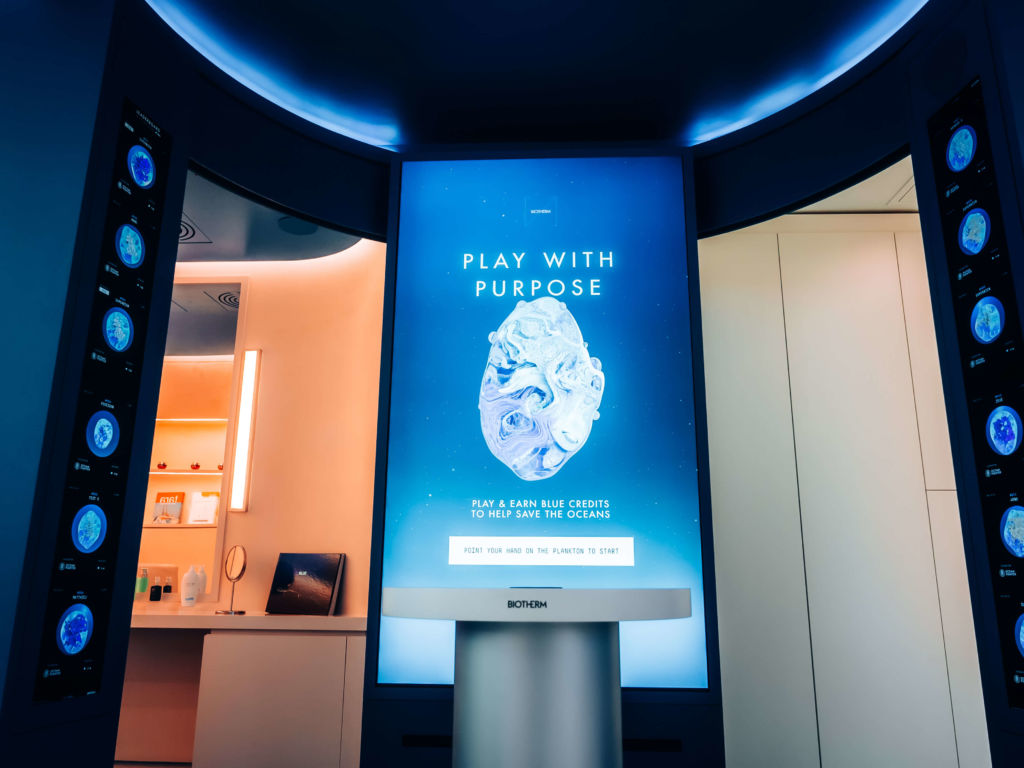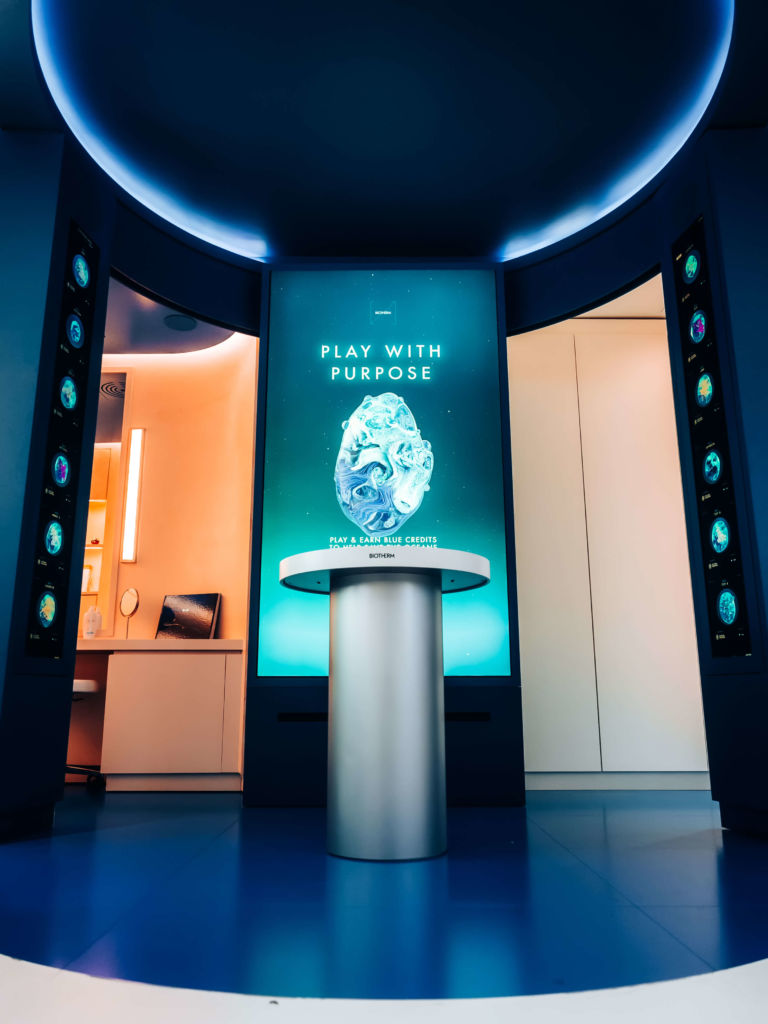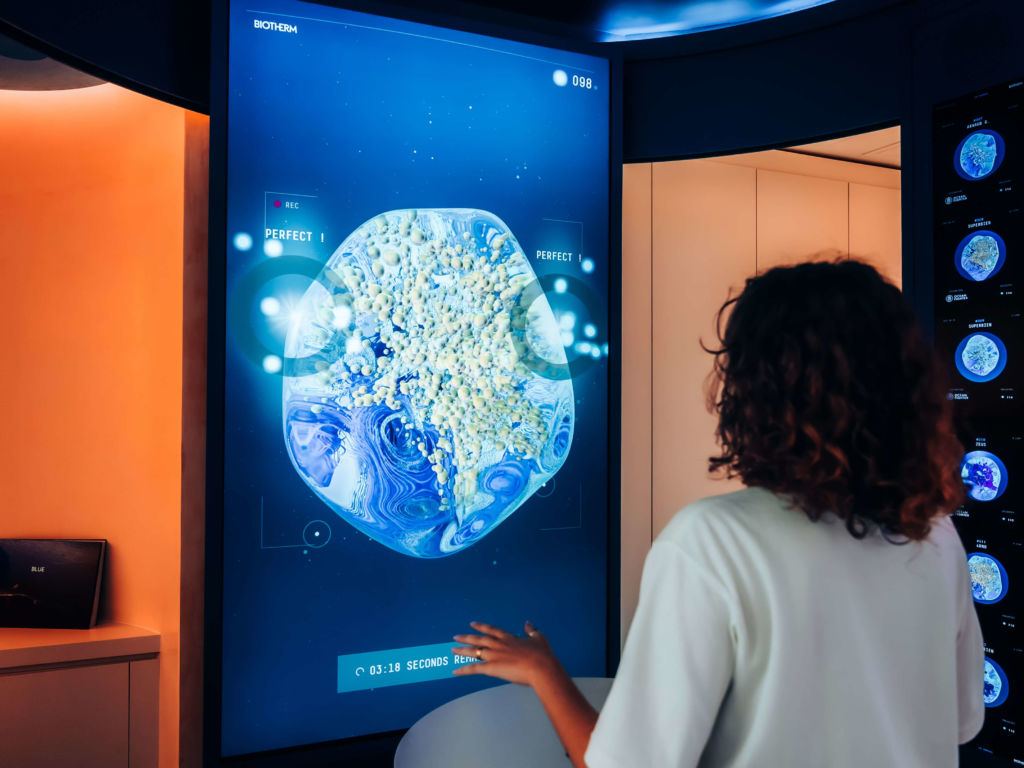 Credits
Creative Direction
SUPERBIEN
Generative Content, Game Design & Programming
AC3 STUDIO
Superbien
Creative Director
Jean-Baptiste Guesdon
Project Manager
Gaïa Jouan
Artistic Director
Antoine Arnoux (UX/UI)
Captation & Making of
Julien Mascheroni
General supervision
Max Coisne (AC3)
Project Management
Roman de Villeneuve (AC3)
Creative Technologist
Rémi Grosson (AC3)
Real Time Designers
Benjamin Chassagne (AC3)
Real Time Developer
Alassane Alpha (AC3)
Sound Design
Nicolas Zuber (AC3)
Real Time Designer
Guillaume Neyret (AC3)
Looking for a super creative partner?
Ideate here!