11TH AFRICAN GAMES IN BRAZZAVILLE
OPENING CEREMONY
THE BRIGHT SIDES OF HISTORY
A symbol of multicultural exchange and energy shared through sport, the African Games are returning to the country where they were born, in a historic moment brimming with emotion.
To set the tone for this 11th edition, we highlighted the history of the exceptional region of Congo Brazzaville. Designed in the form of a huge contemplative fresco, it transports you along with the evolution of a civilization.
From the first tribes, through colonization, along the Congo River, to the milestones of independence and modernism, the spectator is consumed within a colourful tapestry – a theatrical arabesque where the technology of the show is in harmony with the dancers and extras thanks to a real-time tracking device that fixes the projected images to a set of imposing moving panels.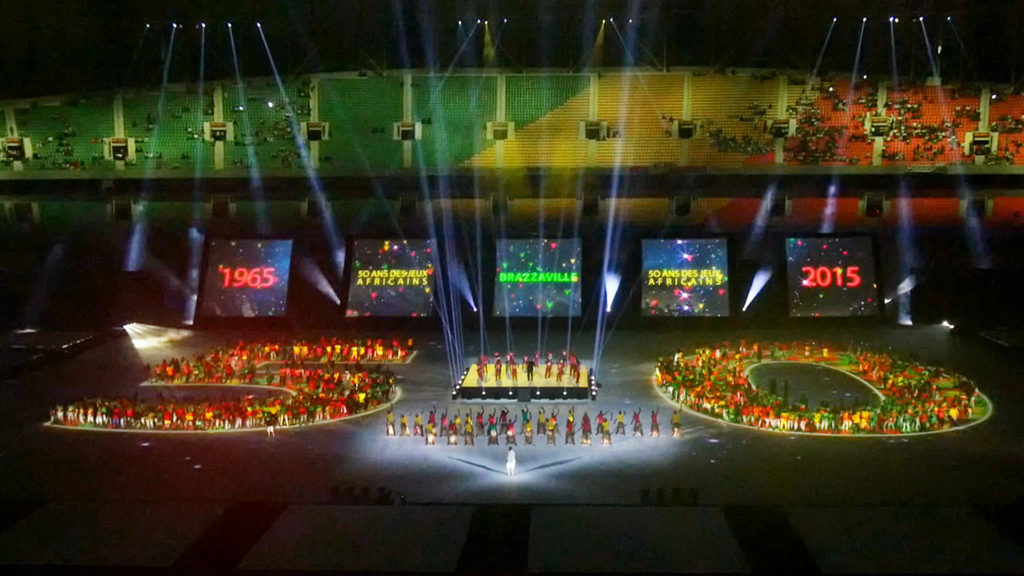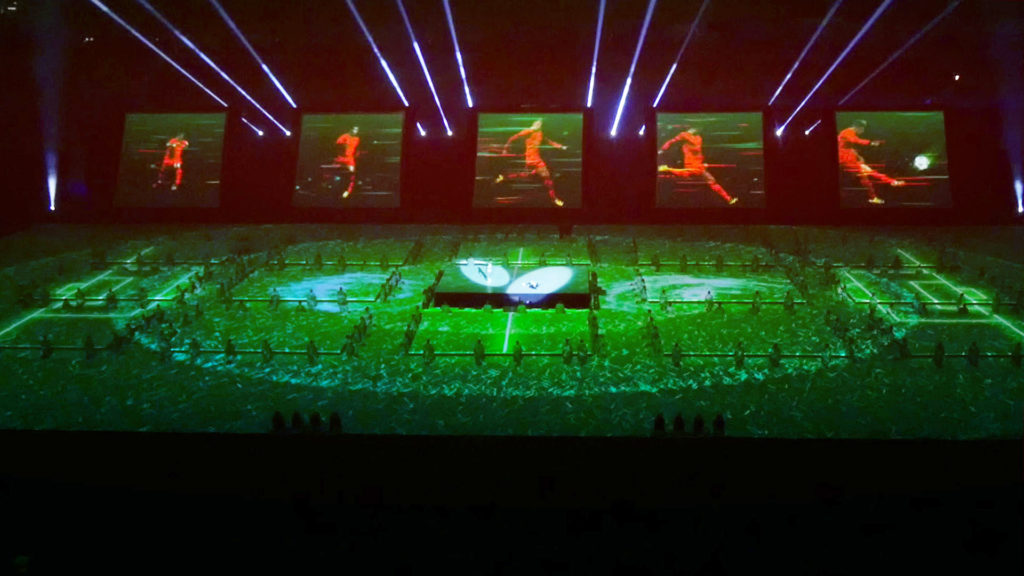 Looking for a visual refreshment?
Order here!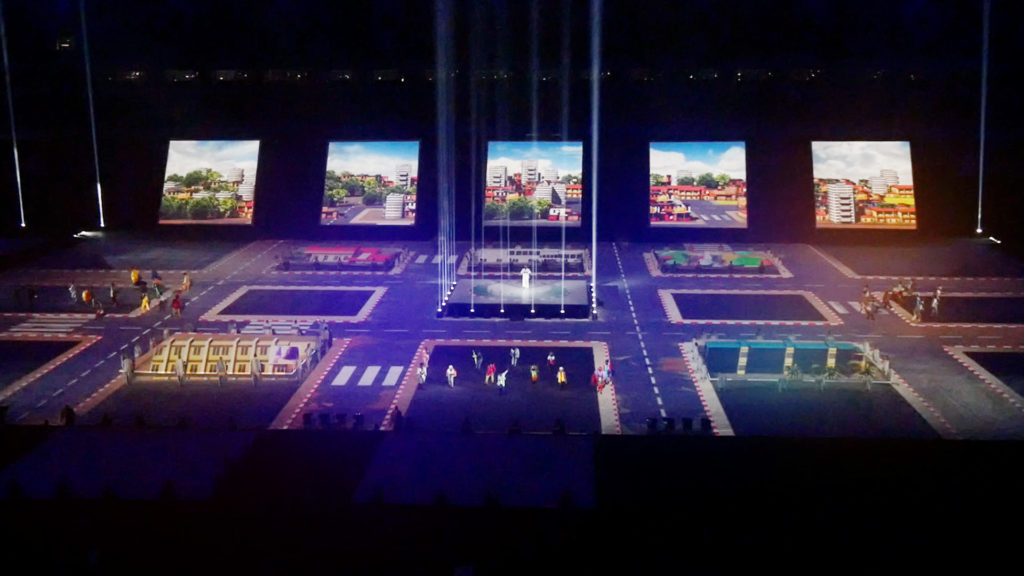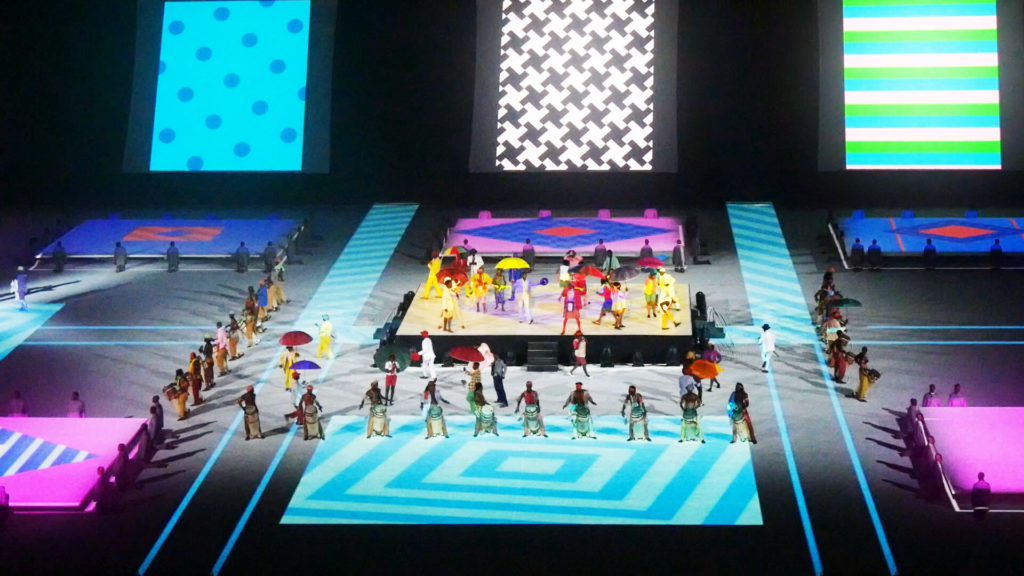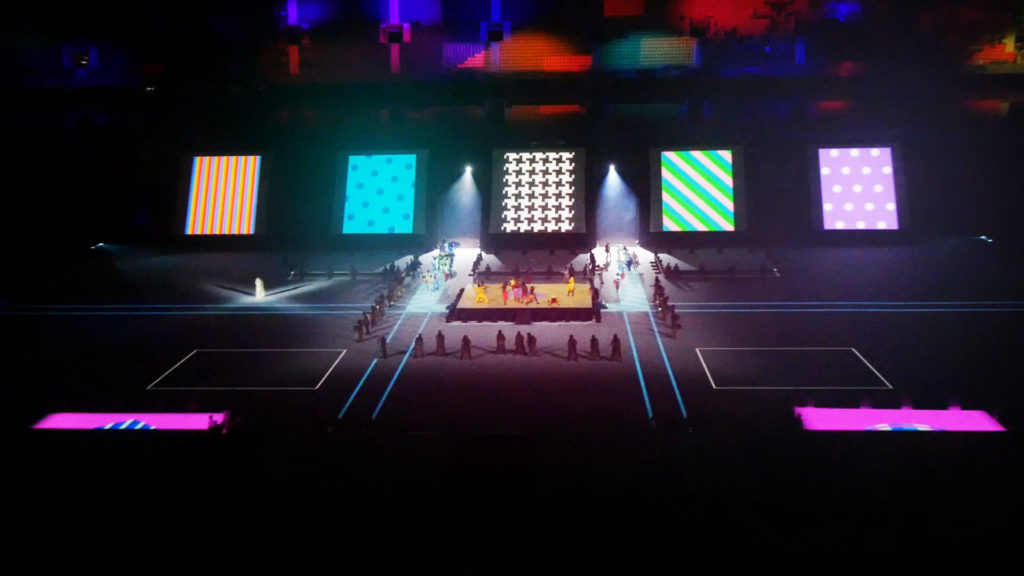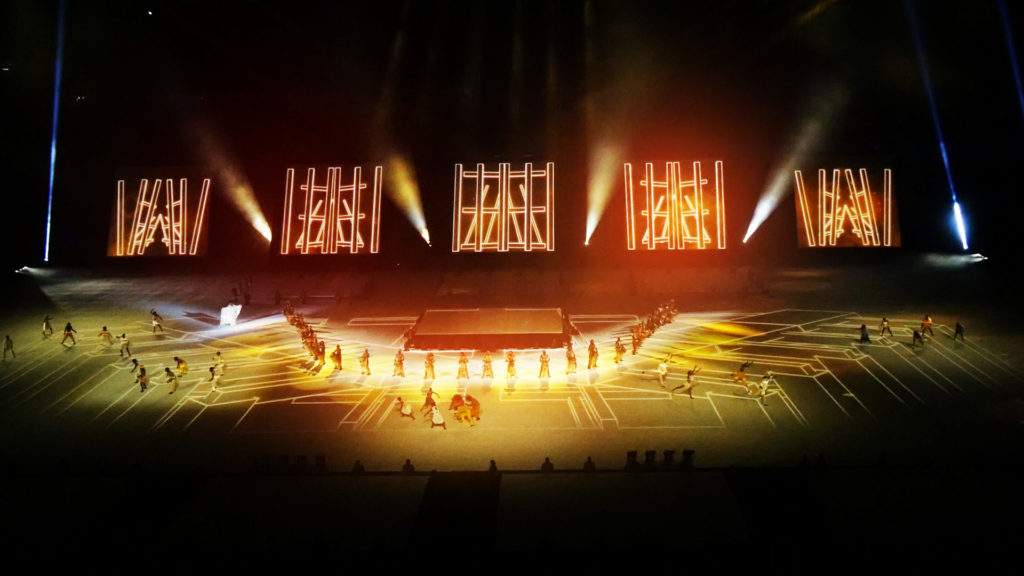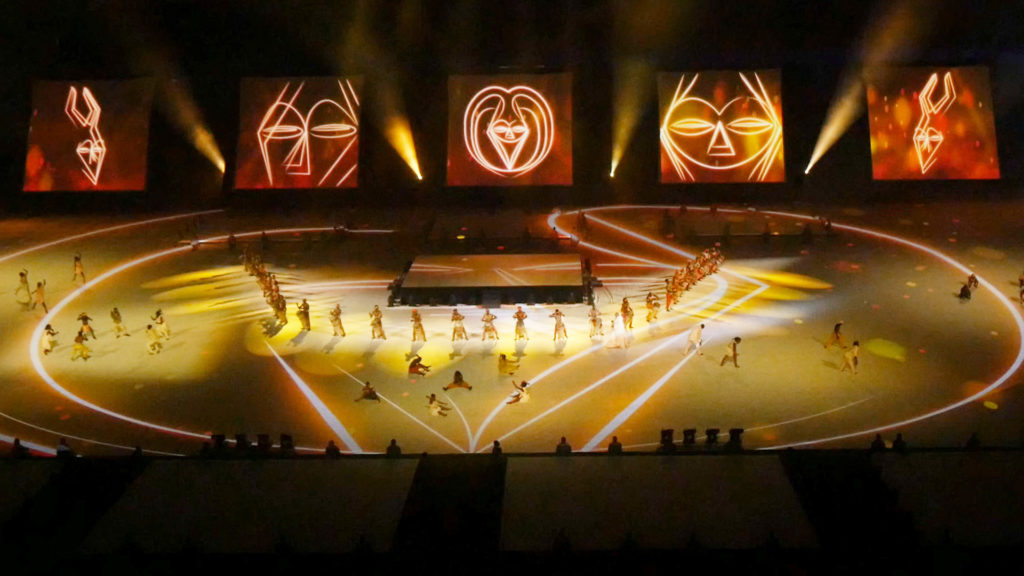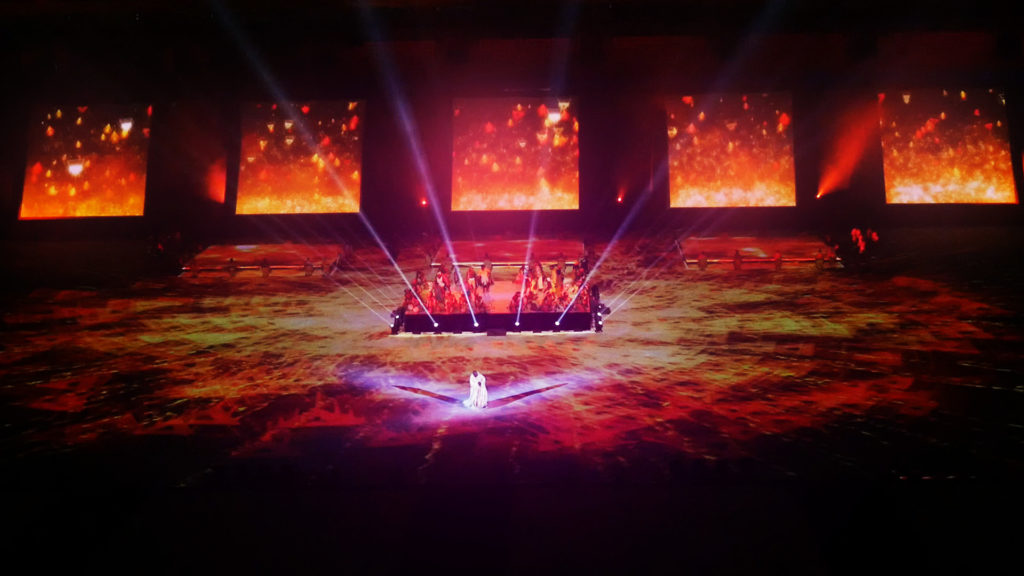 Credits
Production
Richard Attias & Associates
Executive Production
With Up
Conception and creation
Jérôme Pasteur
Artistic direction and video contents
SUPERBIEN
Videoprojection and broadcast
ETC Audiovisuel
Musical creation & Sound design
Sébastien «Boom» Perronnet
Music
Sebastien Perronet / Bastien Aubry / Jean Émile Biayenda
Looking for a visual refreshment?
Order here!